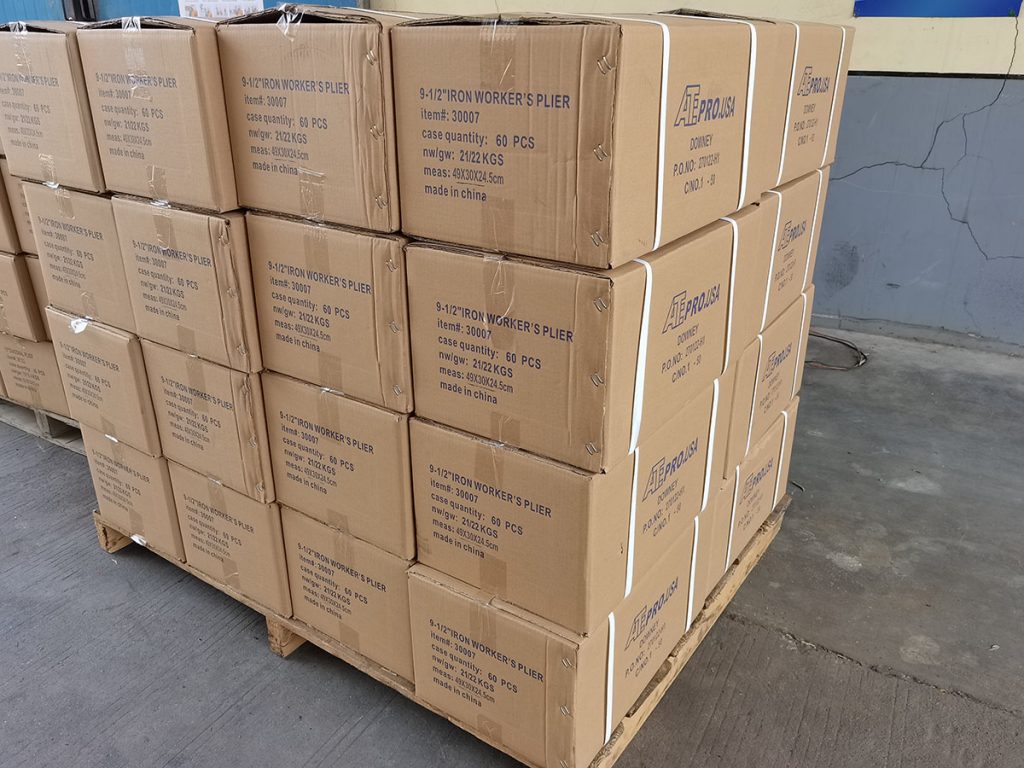 ATE PRO Ironworker's pliers is ready to ship now.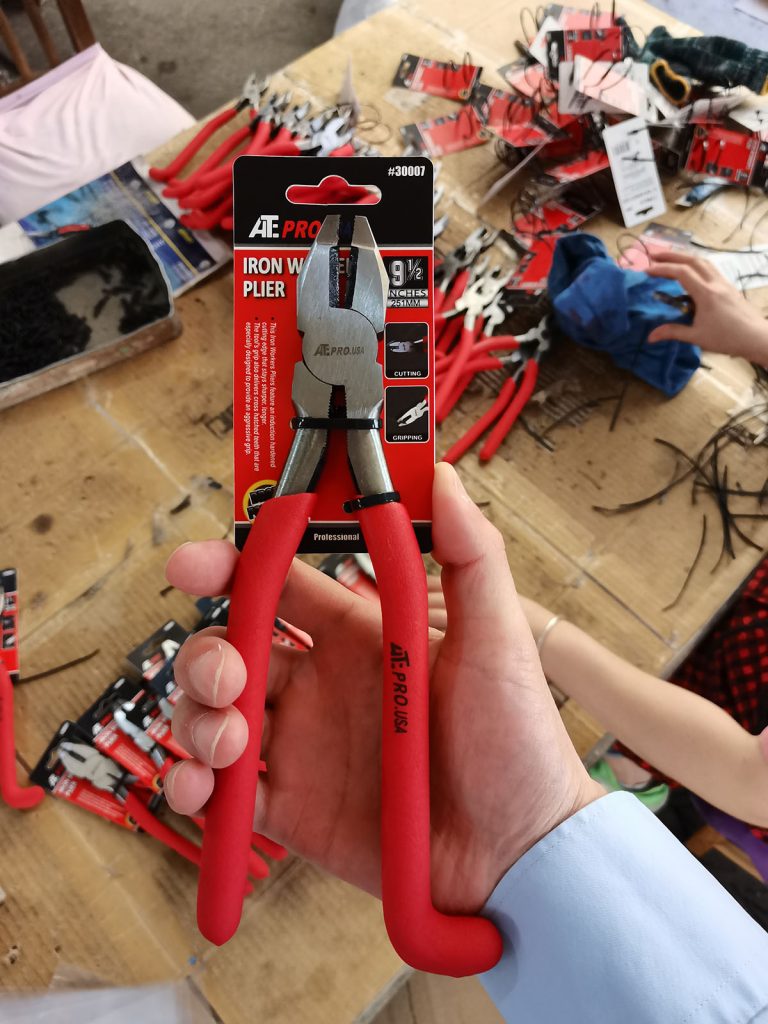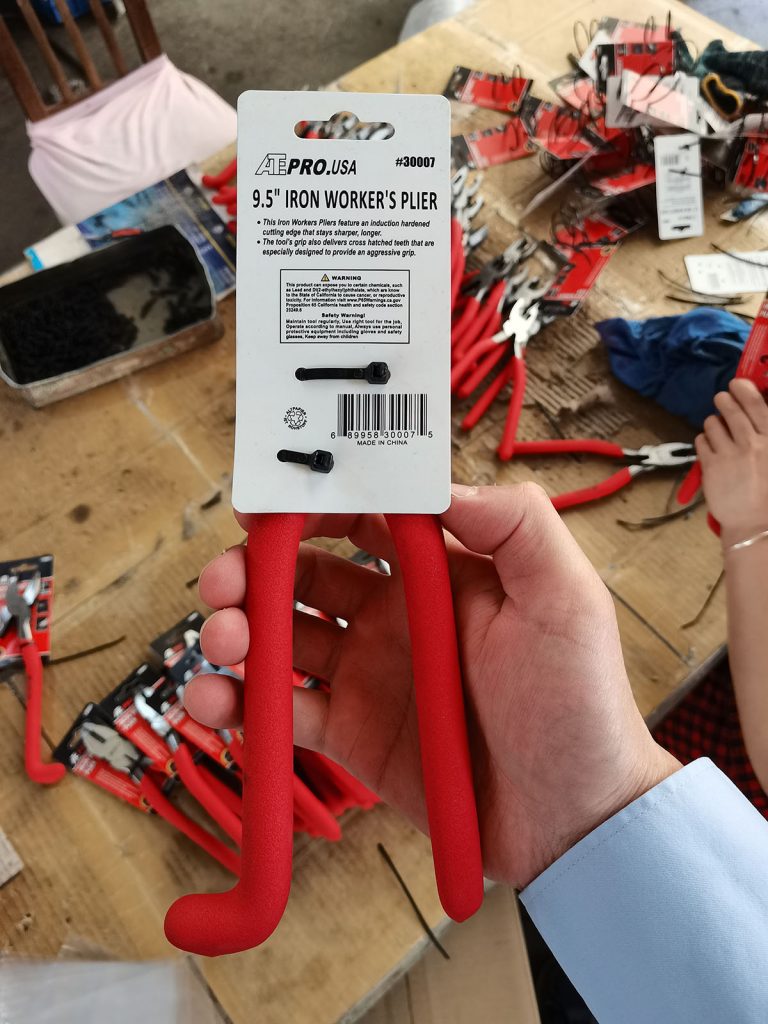 We have full product line of American type pliers. This 9-1/2″ inch Ironworker's Plies with dog leg handles is popular in the USA market.
Ironworker Pliers are High Leverage, Twist and Cut Soft Annealed Rebar Tie Wire
Ironworkers plier. Coiled spring. Dog leg handle for better leverage when twisting wire. Cuts acsr. Laser heat-treated cutting edges la
Highlights:9″Ironworkers plier, Coiled springDog leg handle for better leverage when twisting wireCuts acsrLaser heat-treated cutting edges last longerOnly channellock uses a knife and anvil style cutting edge to ensure perfect mating and superior cutting edge lifeUseful crushing areaChannellock uses high-carbon C1080 steel for superior performance on the job and electronic coating for ultimate rust preventionChannellock blue grips for comfort.
The 9 In. Ironworkers Plier has a narrow head which is ideal for tight spaces. A coiled spring for easy handle return and a dog leg handle design for a no slip grip. It also features a useful crushing area.
Coiled spring
Dog leg handle for better leverage when twisting wire
Cuts ACSR
Laser heat-treated cutting edges last longer
Uses a knife and anvil style cutting edge to ensure perfect mating and superior cutting edge life
Uses high-carbon steel for superior performance on the job and and specially coated for ultimate rust prevention
Crosshatch pattern on jaws grips work tightly