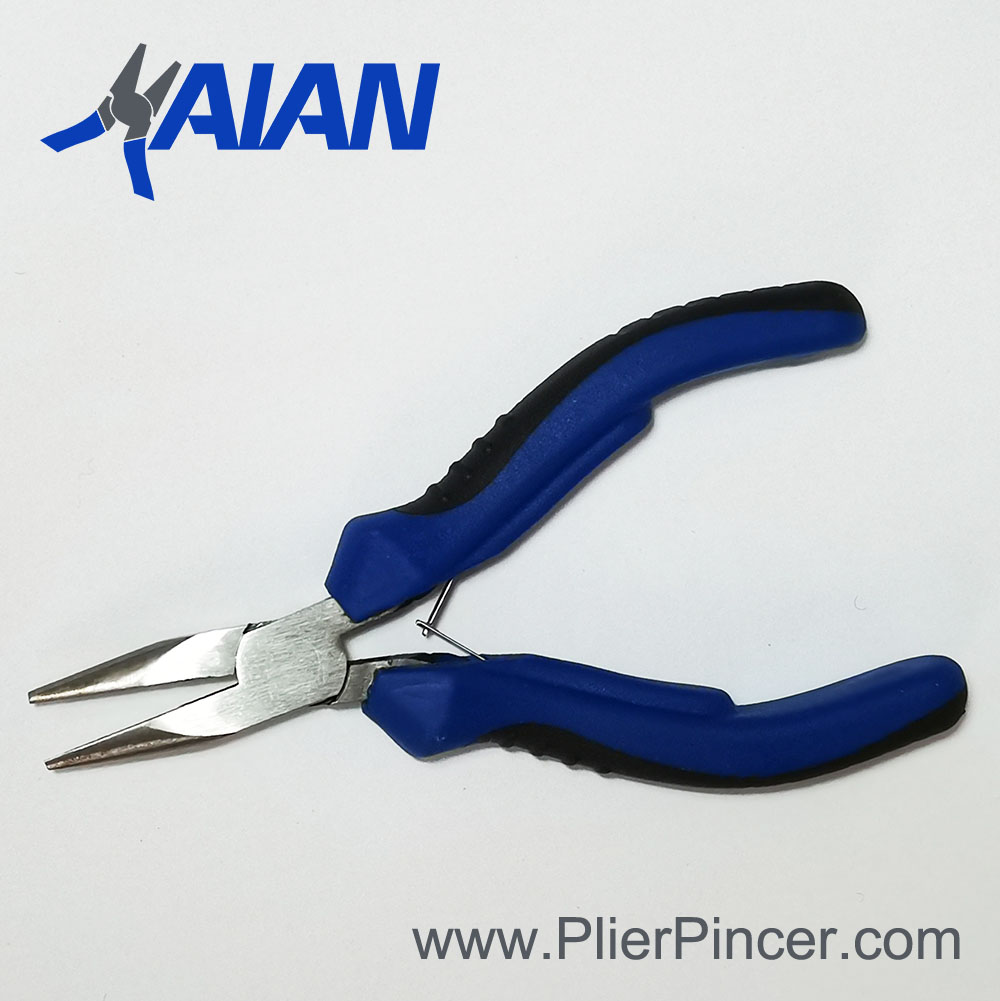 5 Inch Mini Chain Nose Pliers
Item No.: HA218219
Size:  5″
Optional Material: Carbon Steel, Chromium-vanadium Steel, Stainless Steel
Optionsl Surface Finishing: Precision Polished, Blacked, Chrome Plated, Nickel Plated, Peal Nickel Plated, Blacked Nickel Plated, etc.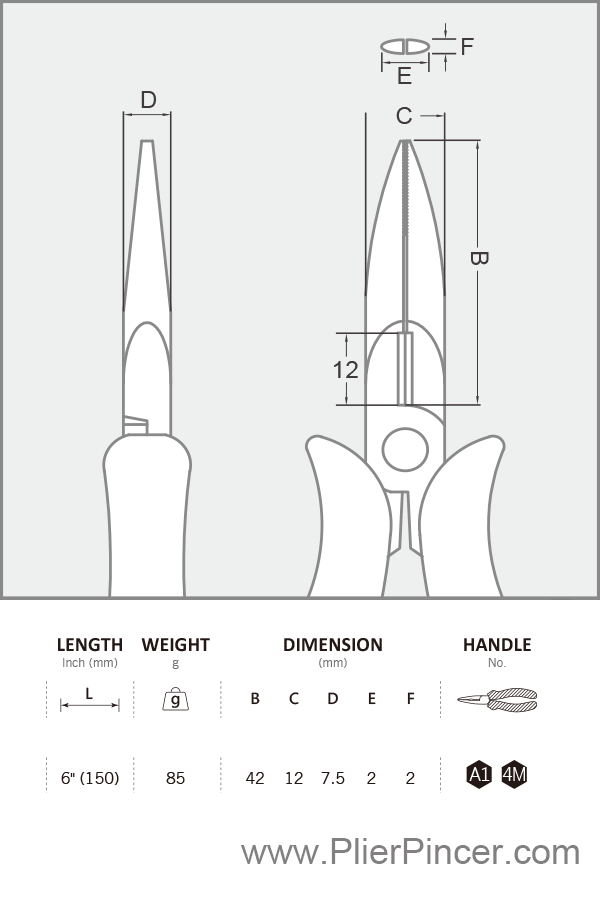 Mini Lineman's Pliers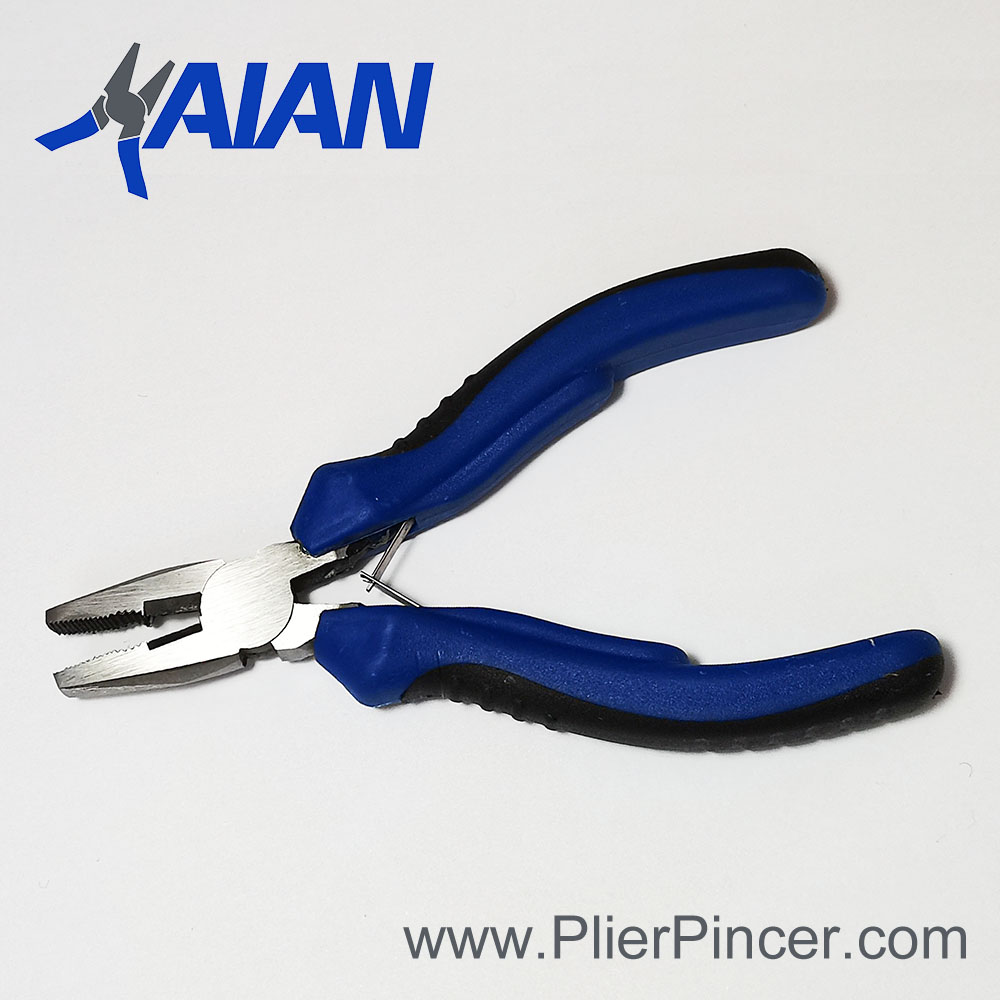 Mini Chain Nose Pliers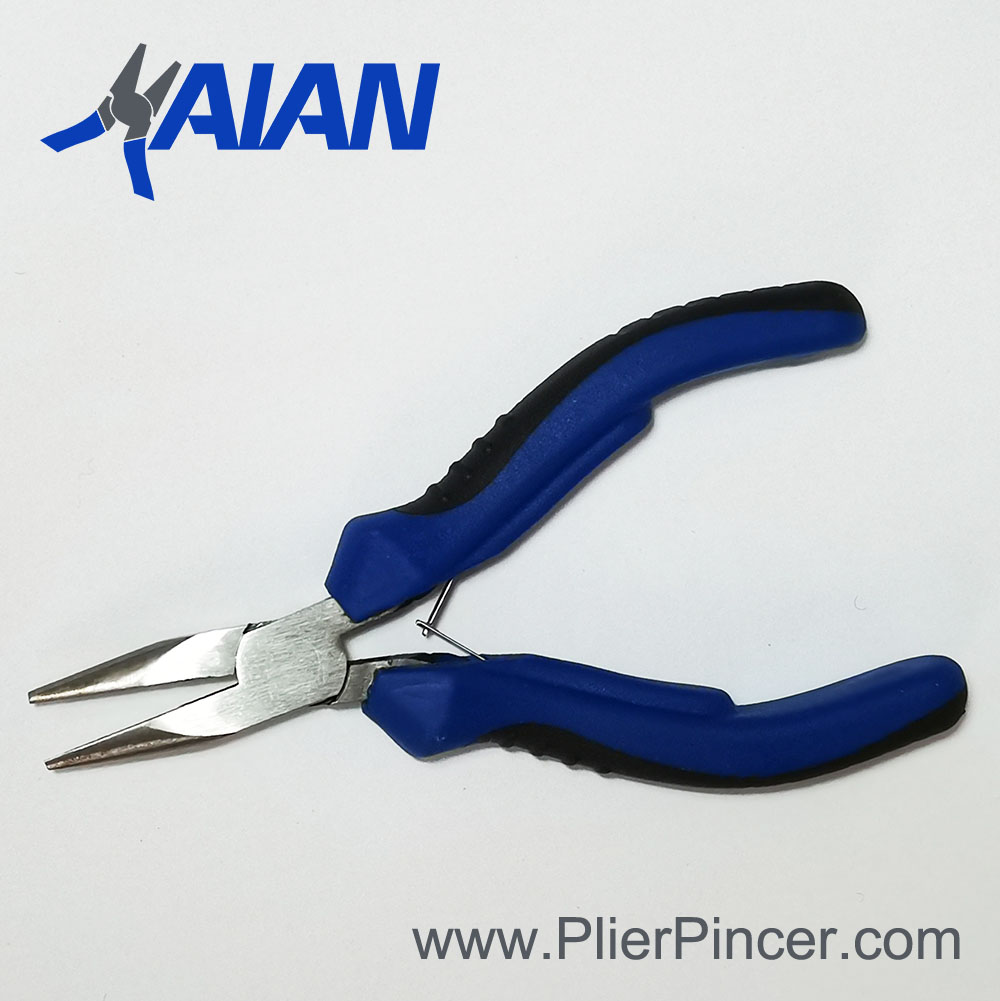 Mini Side Cutting Pliers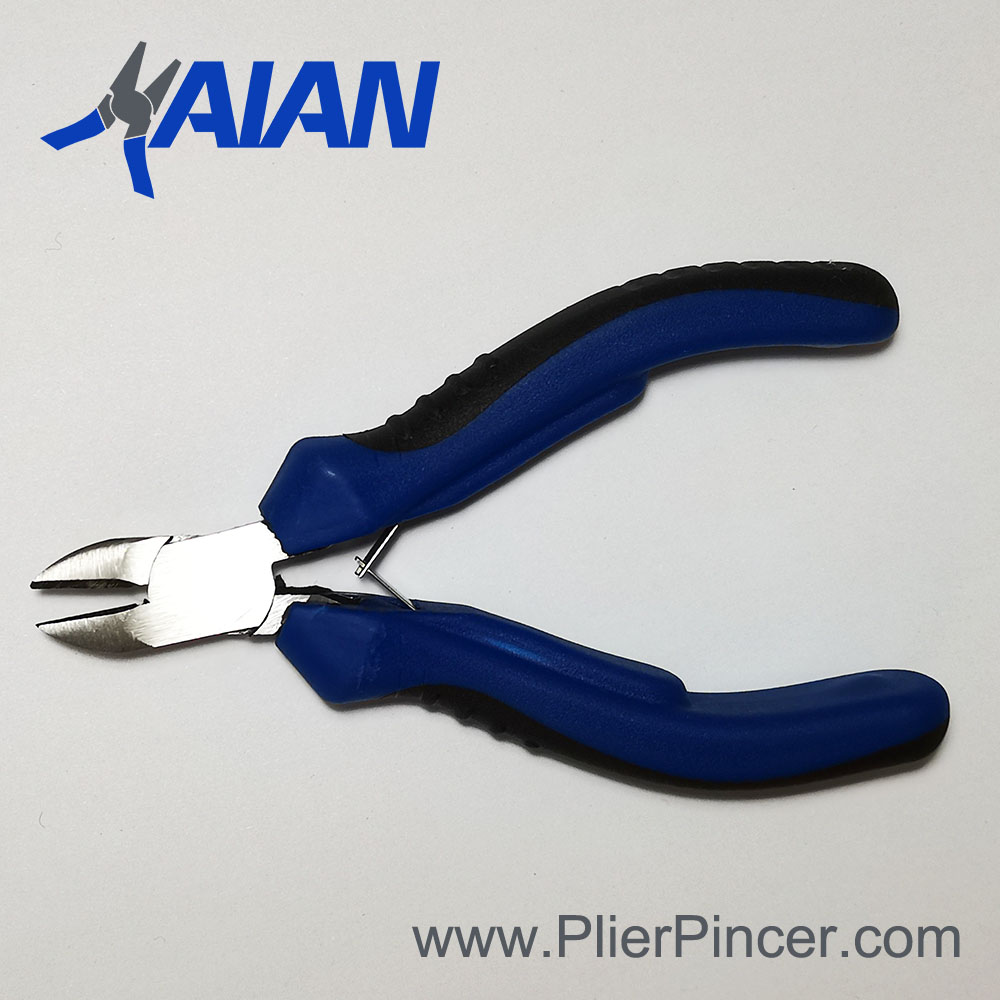 Mini Curved Needle Pliers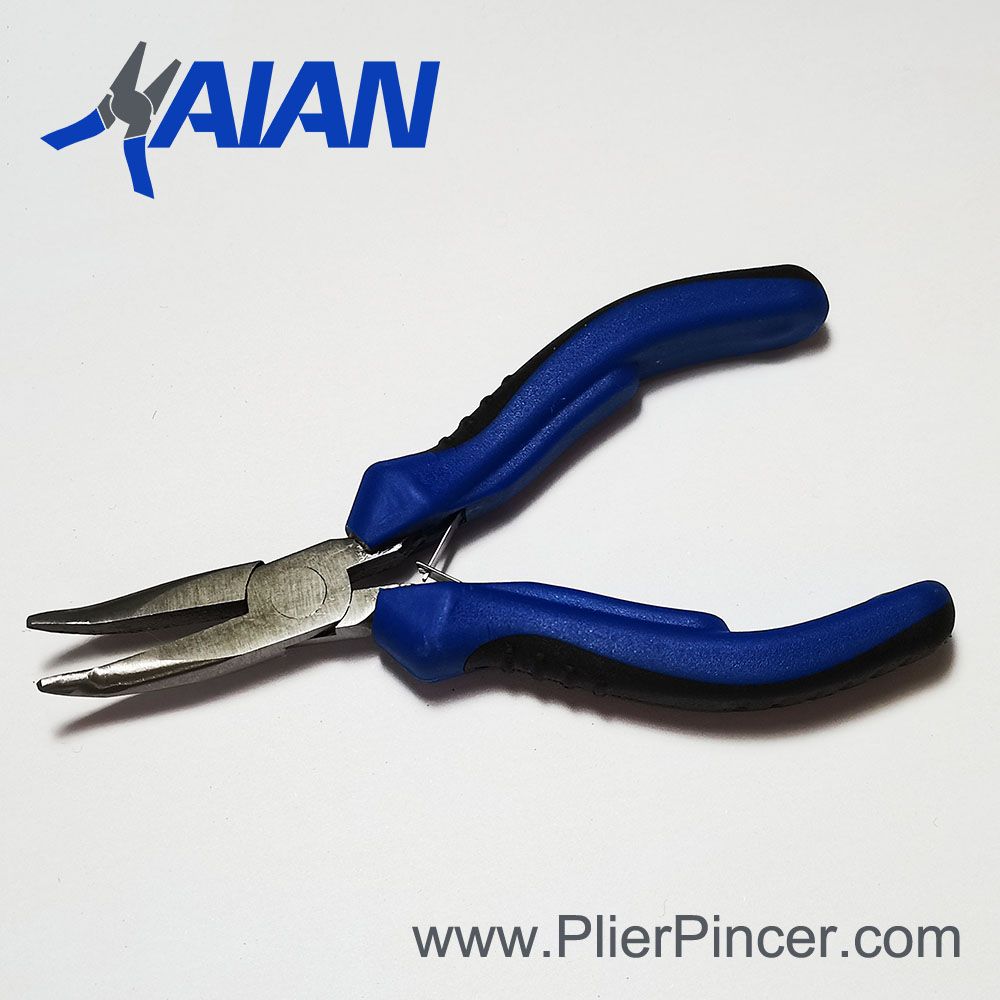 Mini Flat Needle Nose Pliers | Bending Pliers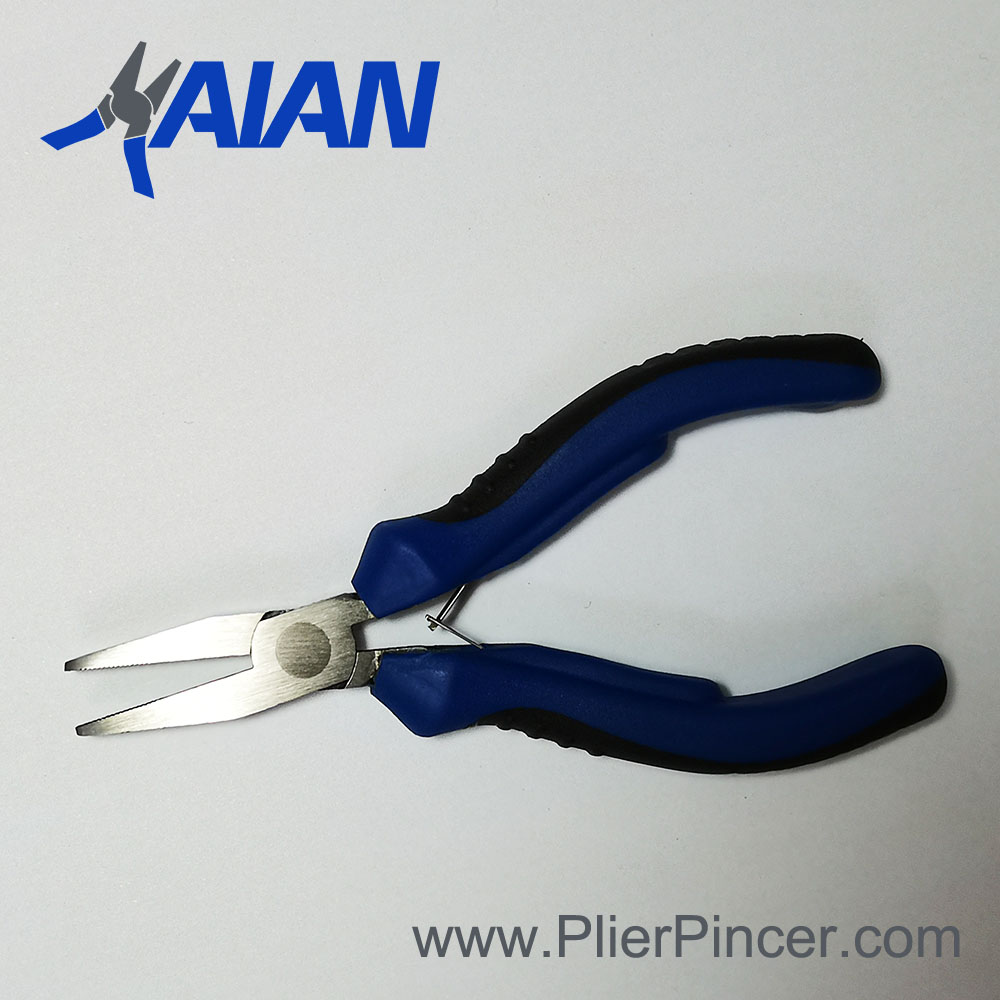 Mini Round Looping Pliers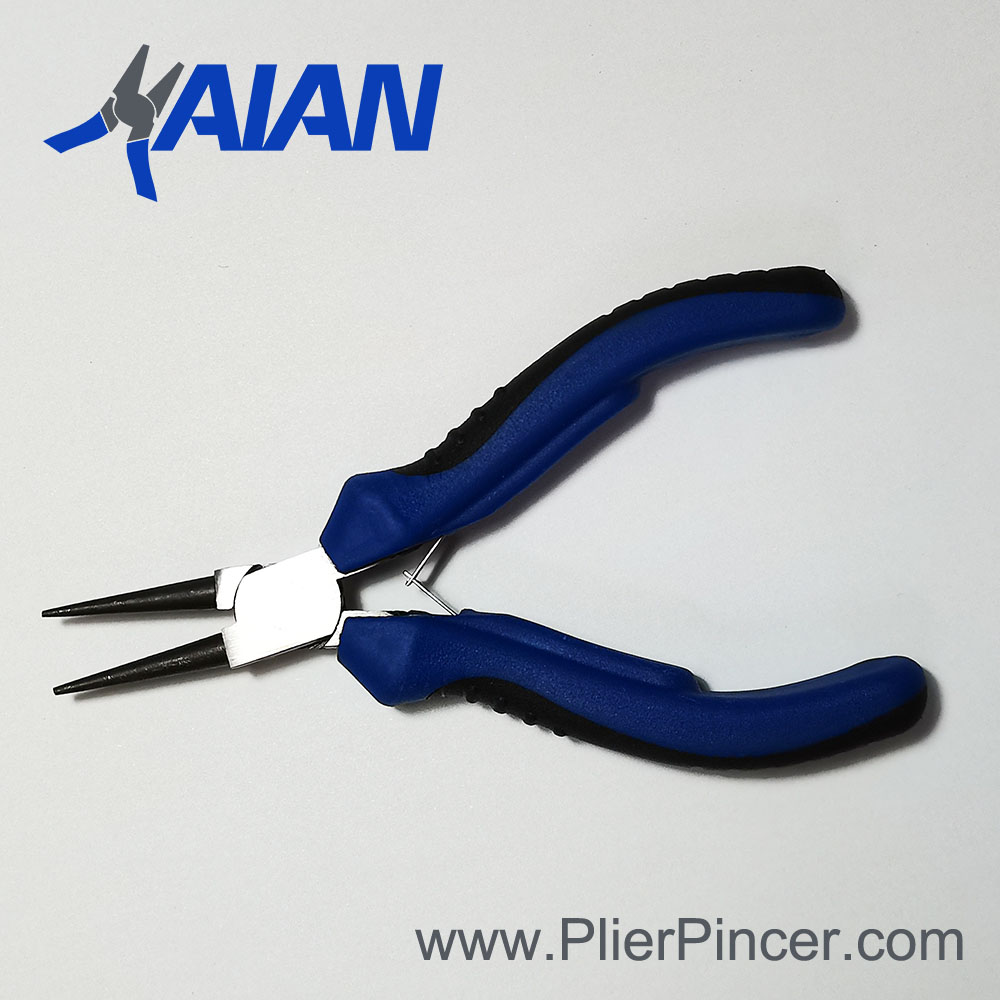 Mini End Nipper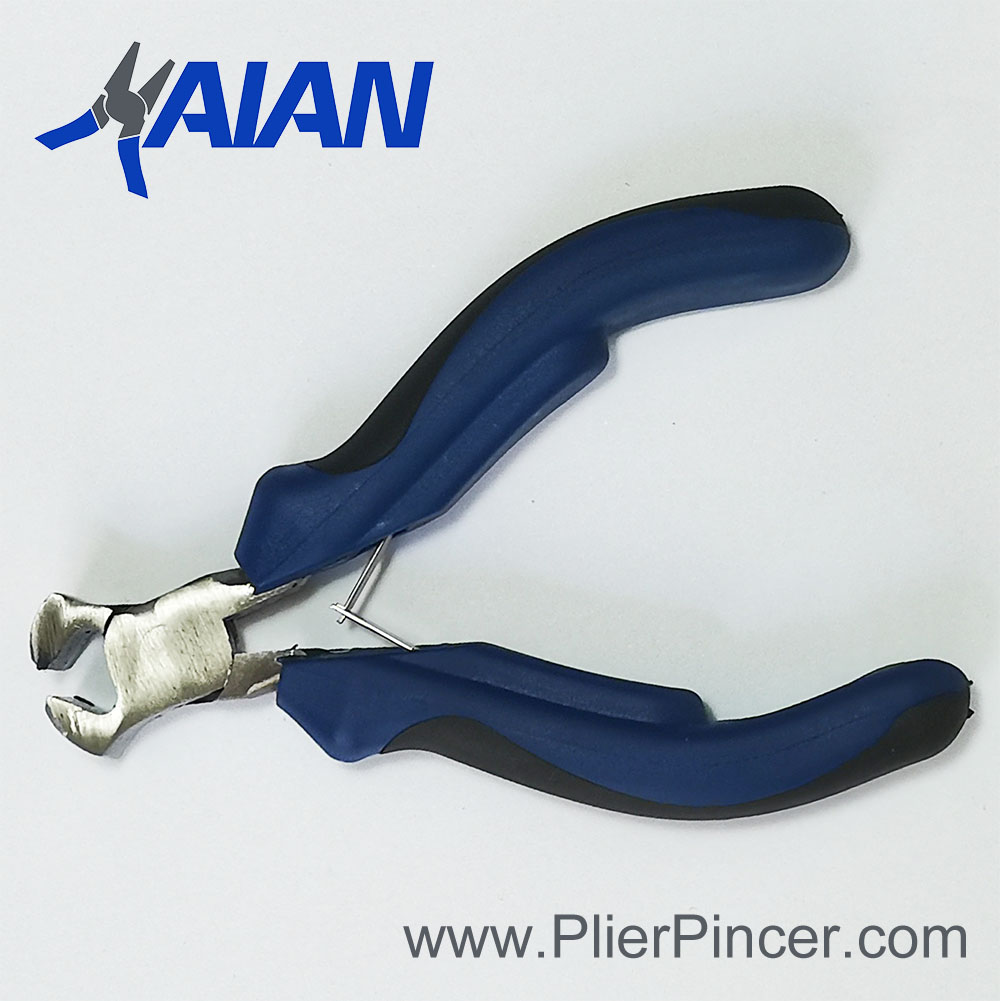 Mini Extra Needle Nose Pliers
Made from drop forged steel, these pliers offer strength and durability while the multi-zone bi-material grips allow for dedicated comfort and secure grip zones.
For precision assembly work: electronics, fine mechanics, jewelry, etc…
Precision pliers are precisely forged and finely processed for delicate work.
Pliers are carefully riveted to ensure smooth two-leaf spring opening action.
Ideal for cutting fine soft copper wire up to 1.5mm diameter.

Electrophoretically plated for superior rust resistance and longer tool life
Precision machined & induction hardened cutting edge
TPR grip handles for better grip and comfort
Made from Chrome Vanadium Steel
What Kind of Jewelry Making Pliers Do I Need?
Often when you are just starting out with a jewelry making venture, getting a kit that contains several jewelry making pliers is the best (and most economical) option.
As you start to develop your skills and may even be working with soft metals that damage easily, you'll start to want more specialized jewelry pliers and tools. But what do you use these tools for?
Chain Nose Pliers or Snipe Nose Pliers: You may see these tools by either of these names, and they are an integral part of your jewelry making supplies. They have jaws that are smooth and flat, unlike household pliers that typically have teeth. You can use them to hold a variety of different findings, open and close jump rings, and even flatten crimps. They will provide a handy grip when you are making your jewelry pieces.
Bent Chain Nose Pliers: Bent chain nose pliers or simply bent nose pliers are useful for handling jewelry making supplies without the handles getting in the way. They let you grip in hard to reach areas, making them an important part of your tool box. You can use them to open and close jump rings and even shape wire. You can use them in conjunction with your regular chain nose pliers or even flat nose pliers.
Flat Nose Pliers: Flat nose pliers have a wider surface on their jaws than other pliers, which makes them especially useful for hold large, flat surfaces. They can be used for bending and shaping even sharp, defined angles in metal sheets or wire. You can also use flat nose pliers for opening and closing jump rings. Consider using them in conjunction with your chain nose pliers.
Round Nose Pliers: Round nose pliers have limited uses in jewelry making, but they can't be readily replaced by other pairs of pliers. Use them for creating loops on headpins or eyepins or for making loops in your pieces of jewelry.
Crimping Pliers: These tools are designed to work with crimp tubes, often used for finishing jewelry off. When used appropriately, the crimp the tube into a smooth and rounded crimp.
Punch Pliers: Punch pliers contain punch pins that allow the tool to make perfectly rounded holes in jewelry pieces or blanks.
Looping or Coiling Pliers: Also called bail making pliers, these tools are designed to wrap wire into different shapes with ease. They can also be used to make jump rings and eyepins.
Cutters: You will often find cutters sold with pliers, and you will need a good pair or two when jewelry making, for a variety of things, including cutting off old findings if you are repurposing old jewelry or trimming wire to the appropriate shape. You can also trim headpins to an appropriate length for your project with these. The underside of the cutters is flatter than the top side, and it allows you to get closer to your project than using the top side.
Flush Cutters: Flush cutters are basically an upgraded version of normal cutters. They allow you to get a nicer finish when trimming wire, and you're less likely to need to file down sharp edges.
Mini pliers are compact and small enough to fit in your pocket, yet broadly capable for everyday gripping and semi-flush cutting. They're the perfect fit between general-purpose standard-sized pliers and application-specific precision pliers. Spring-loaded and slim in profile, these small pliers give you fine control for handling delicate parts, thin wires, electronic components, models, jewelry, and hobby materials.