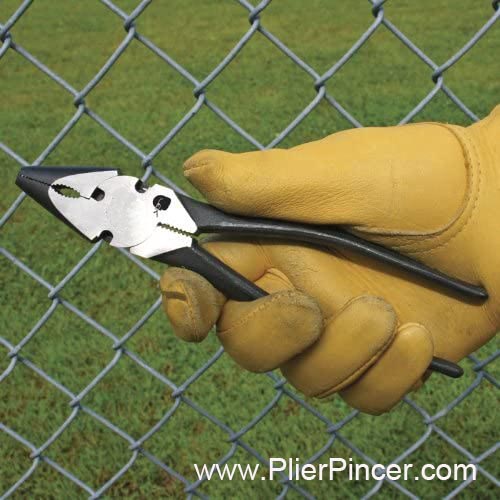 8 Inch Round Nose Fencing Pliers
Artical No.: HA210434
Standard: DIN ISO 5743, ASME B107.20M-1998
Size: 8" | 203mm
Nose Type: Half Round Jaw
Optional Material: Carbon Steel, Chromium-vanadium Steel
Optional Finishing: Black and Polished, Nickel Plated, Chrome Plated
Handles: PVC Dipped Handles
Optional Packaging: Blister Card, Double Blister, Plastic Hanger
Features: Premium heavy-duty steel. Choose a tool that will help you get the job done. With this 10″ premium fence pliers you will be able to successfully repair or build wire fences with ease. Its design allows for superior leverage and easy grip. Solve all your fencing needs with this one-of-a-kind pliers that is sure to make your next fencing project a breeze. Made from high-quality steel for long-lasting use. Round nose utica style.Perfect for wire fence repairs or building.
8″ round nose fencing pliers are designed with a high-leverage 8″ (203 mm) length, to handle heavy fence wire. The versatile design features three serrated jaw areas for gripping, pulling and tying wire. Also, three built-in wire cutter locations ensure easy access for cutting up to 9-gauge (3.8 mm) chain link fence or tensioning wire. A compact, rounded and tapered nose allows entry and reach into tight areas. Textured handle surfaces promote safe and sure control. And durable hardened all-steel construction offers long, dependable service life.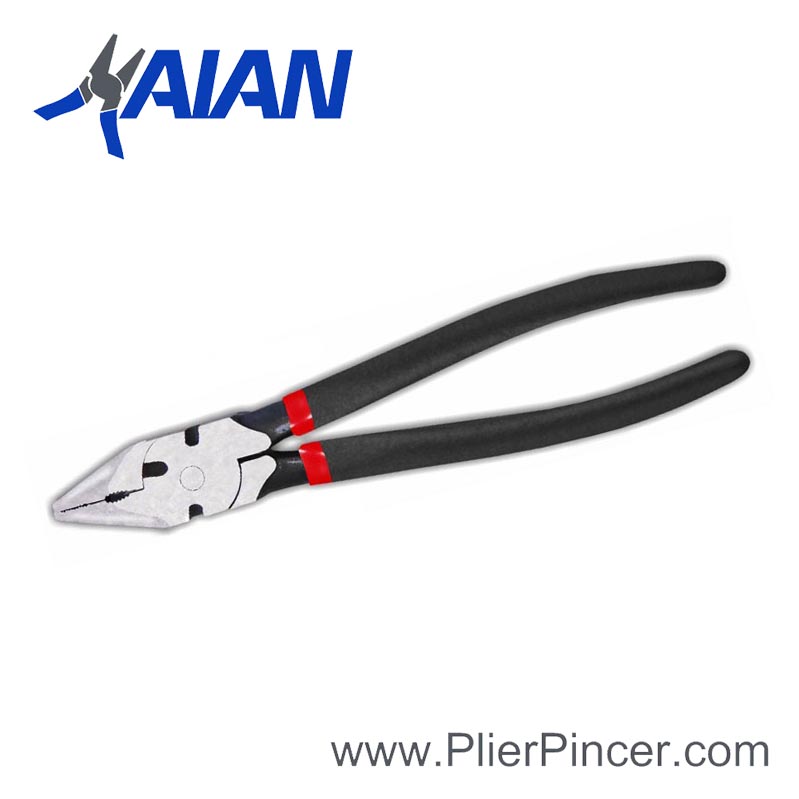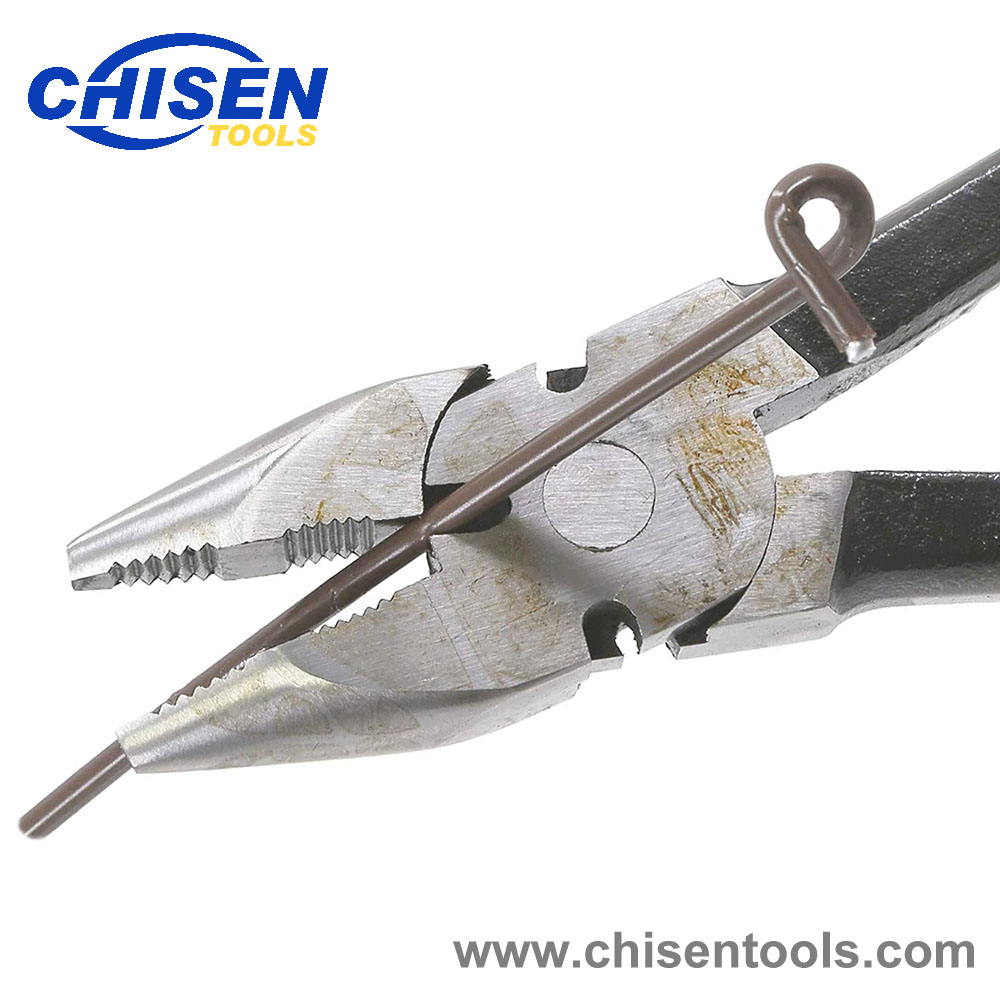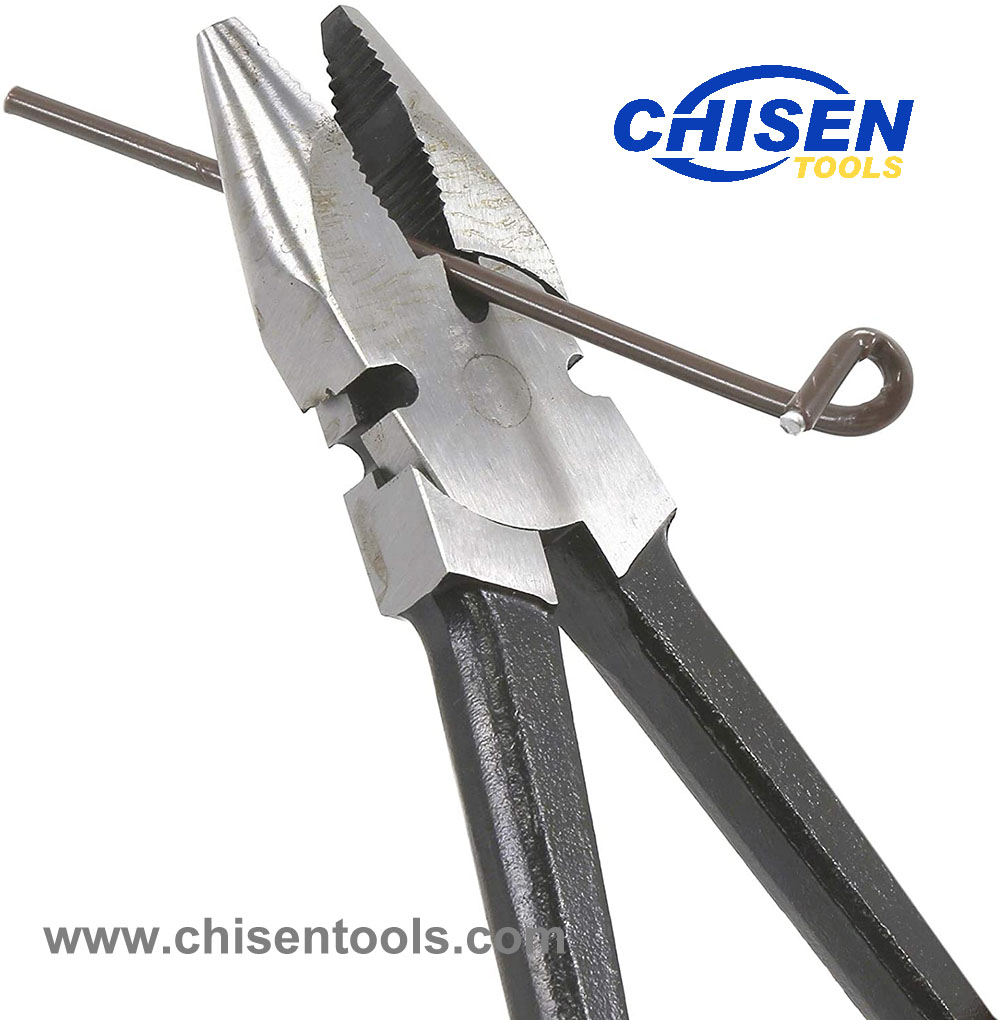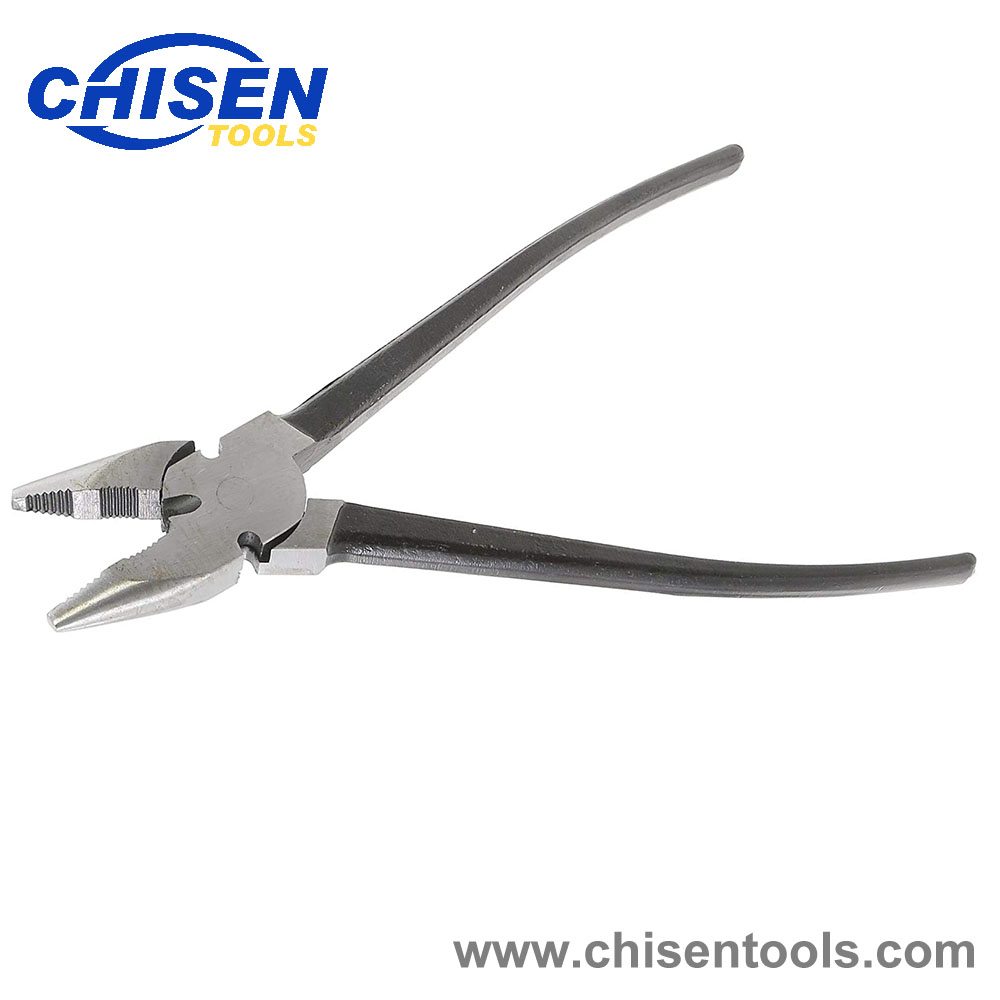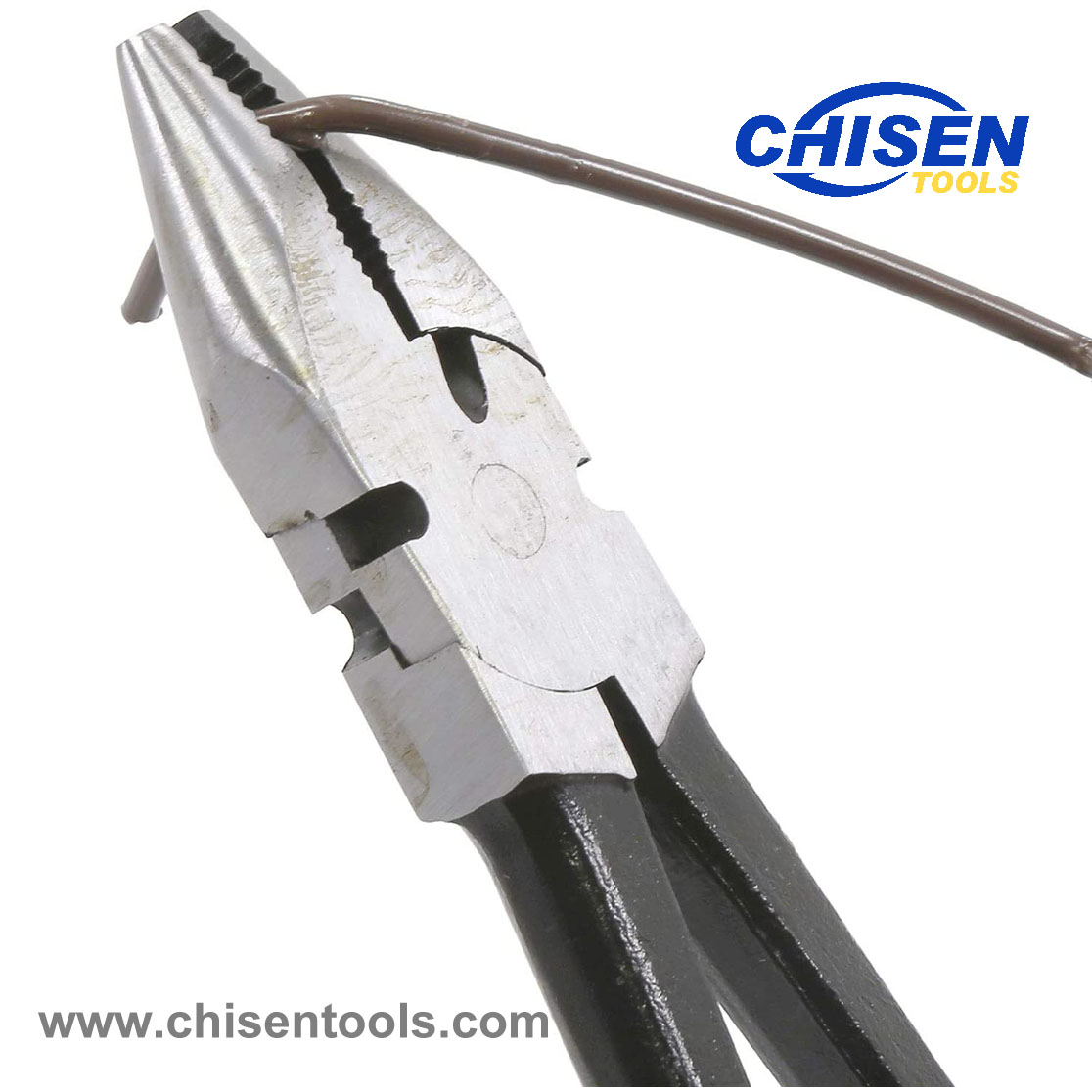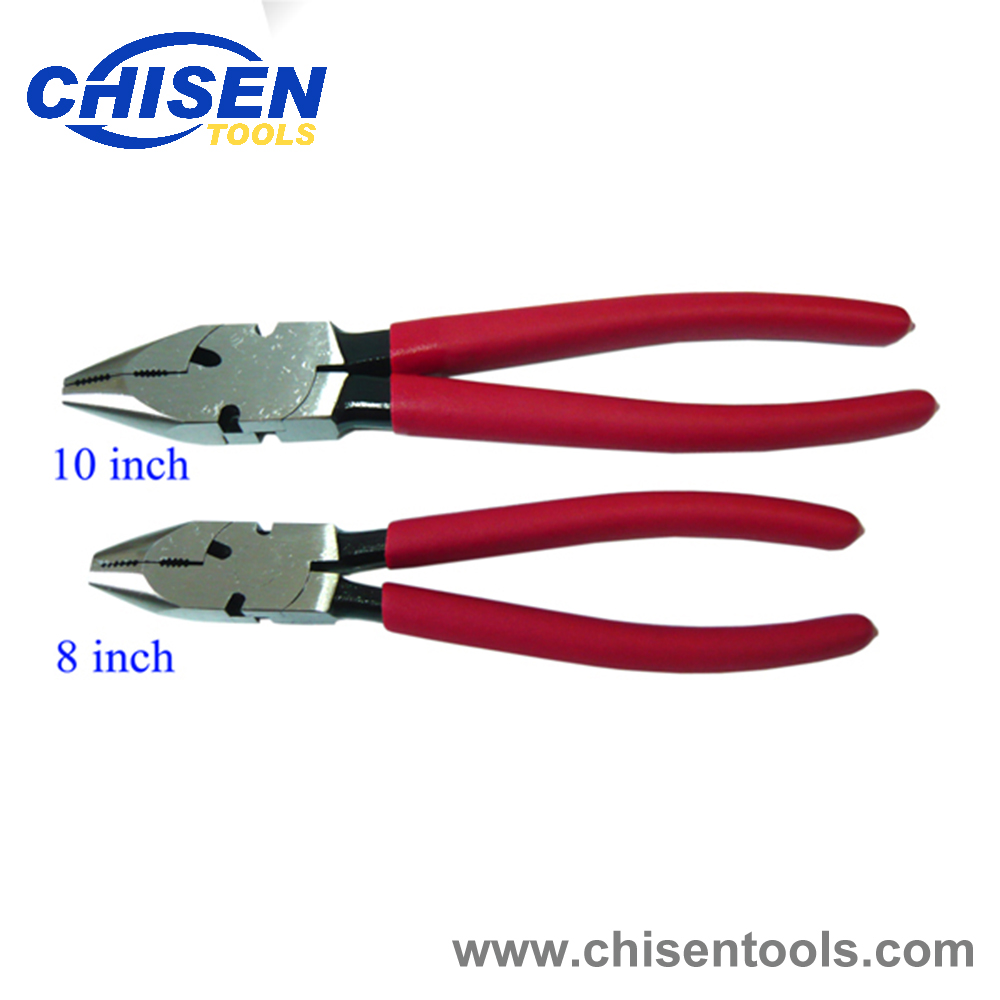 Fantastic chain link fencing pliers.
Hard grip alligator jaws.
Dual heat treated cutting teeth, jaws and scissors joint.
Great for tying top rail and post and giving you more leverage.
Round narrow nose for getting into tight places.
Cuts 9 gauge wire.
The best pliers on the market for chain link fence work as well as 100's of industrial uses.
This product sells faster than we can make them.
This is the tool of choice used by professional fence contractors everywhere. The ability to cut wire and tie wire together is a great combination if the tool fits comfortably in your hand and is easy to use. This tool feels good in your hand!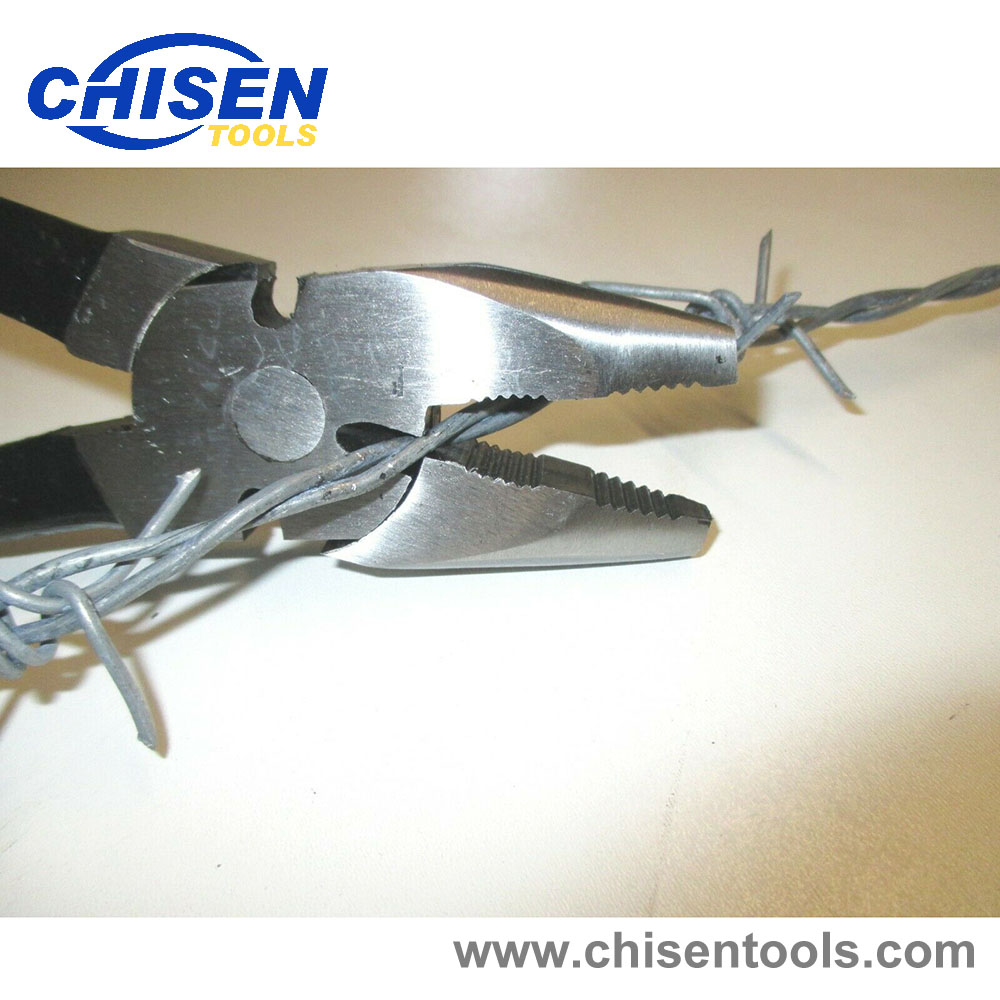 Semi-Flush Cutting Edge.
Jaw Length: 1-39/64″
Jaw Width: 1-3/16″
Handle Color: Natural
Cutting Capacity/Material: 9/64″
Nose Type: Half Round Jaw
Max. Jaw Opening: 1/2″
Tip Width: 15/64″