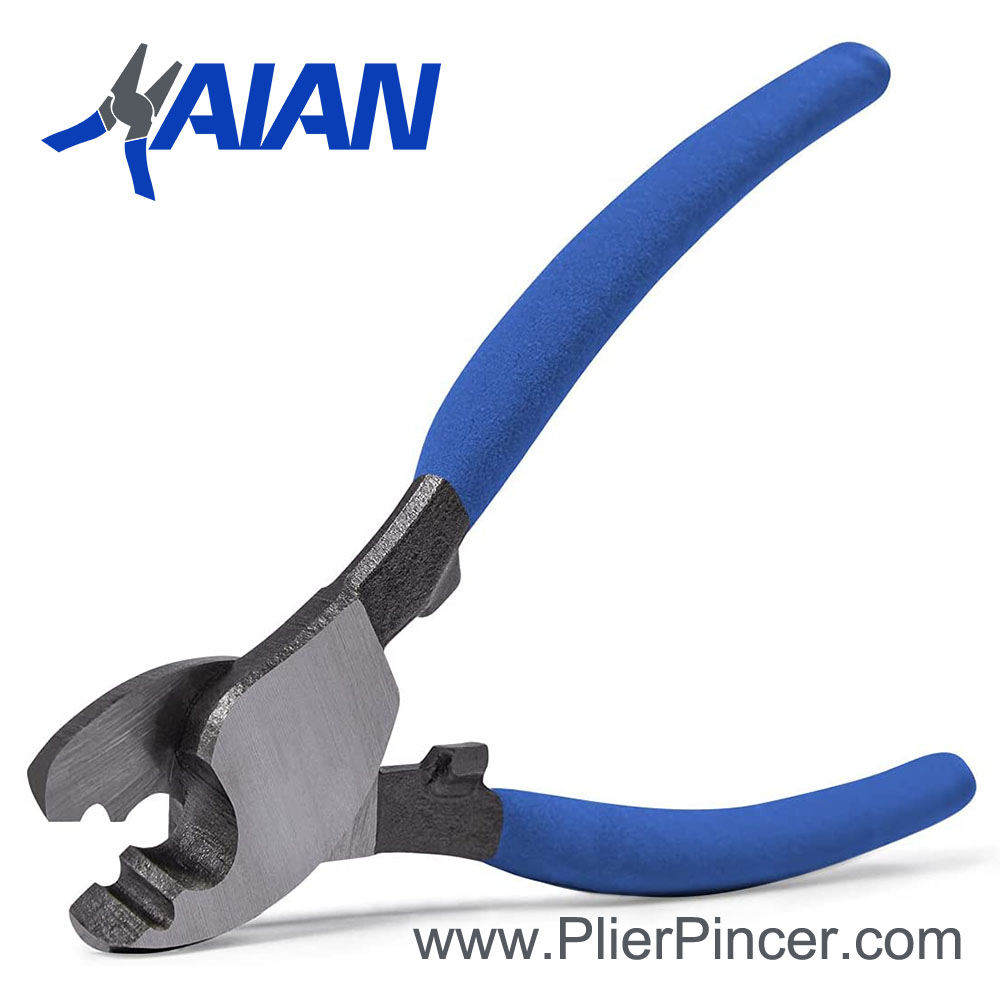 Item No.: HA210124
Size: 6″ 8″ 10″
Material: Carbon Steel, Chromium-vanadium Steel
Surface Finishing: Precision Grinding
Handles: PVC Dipped Handles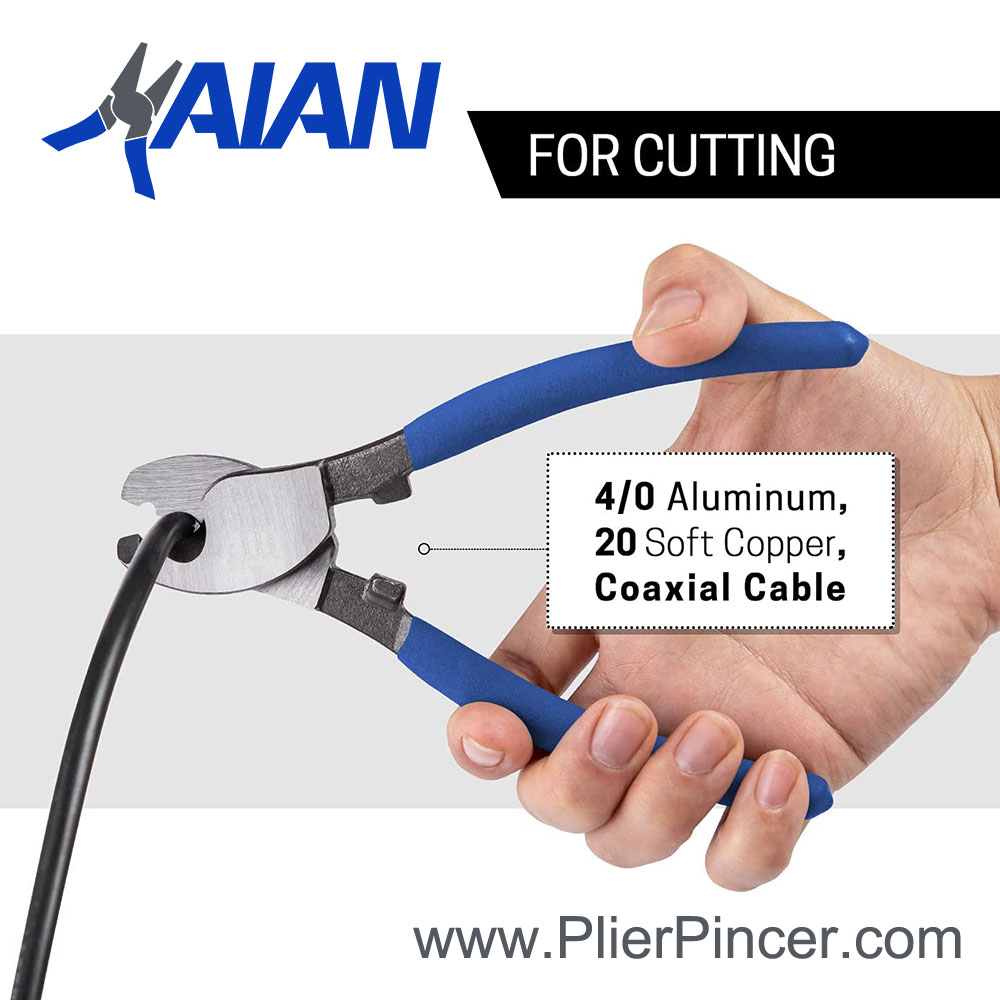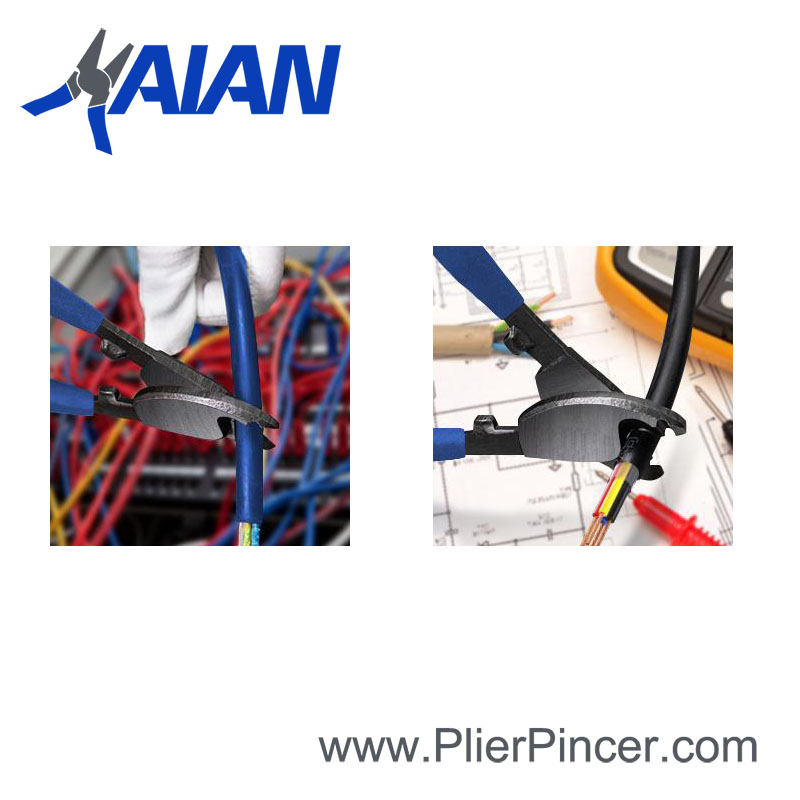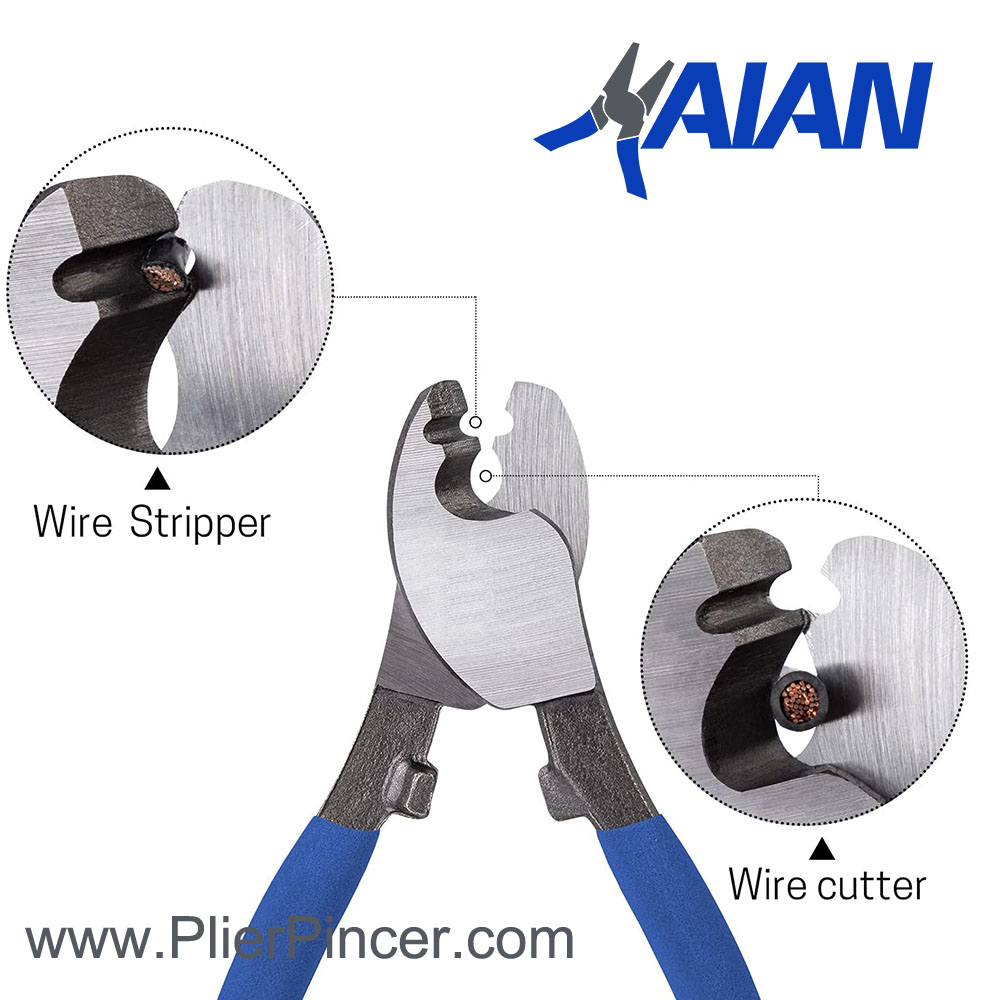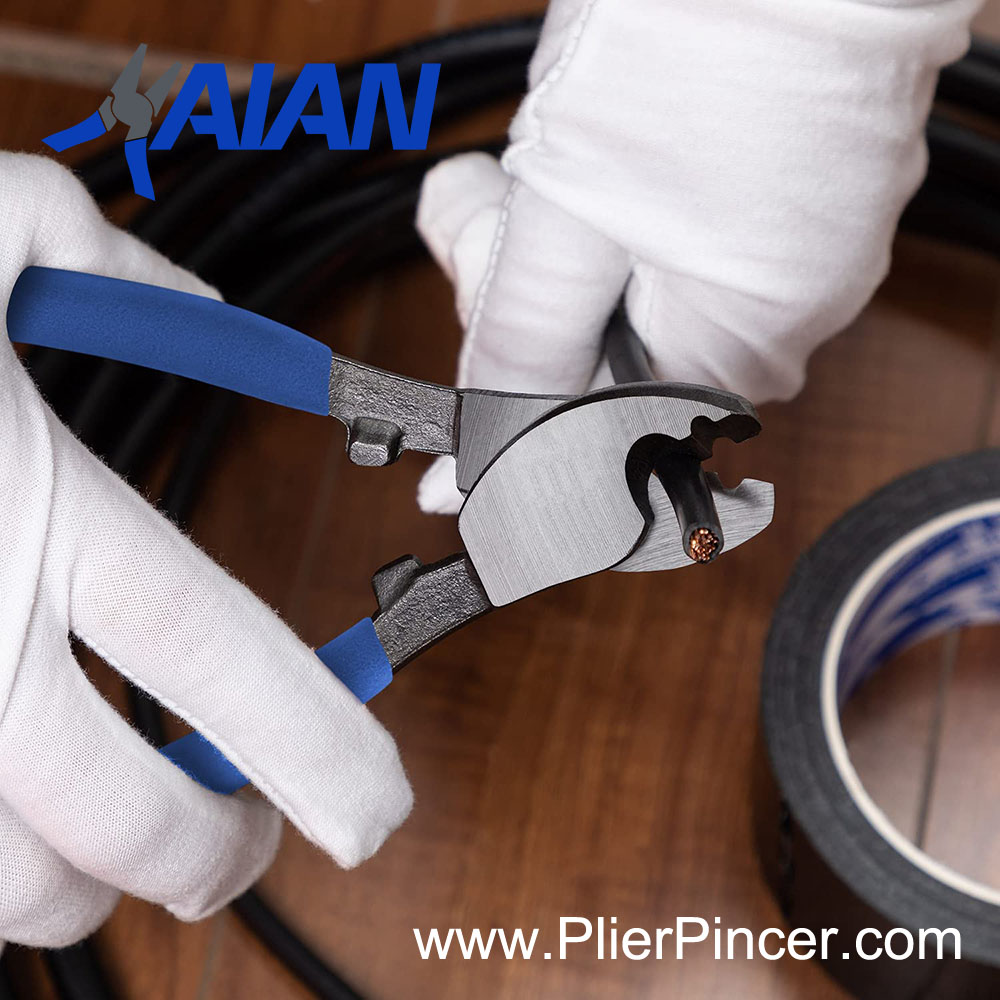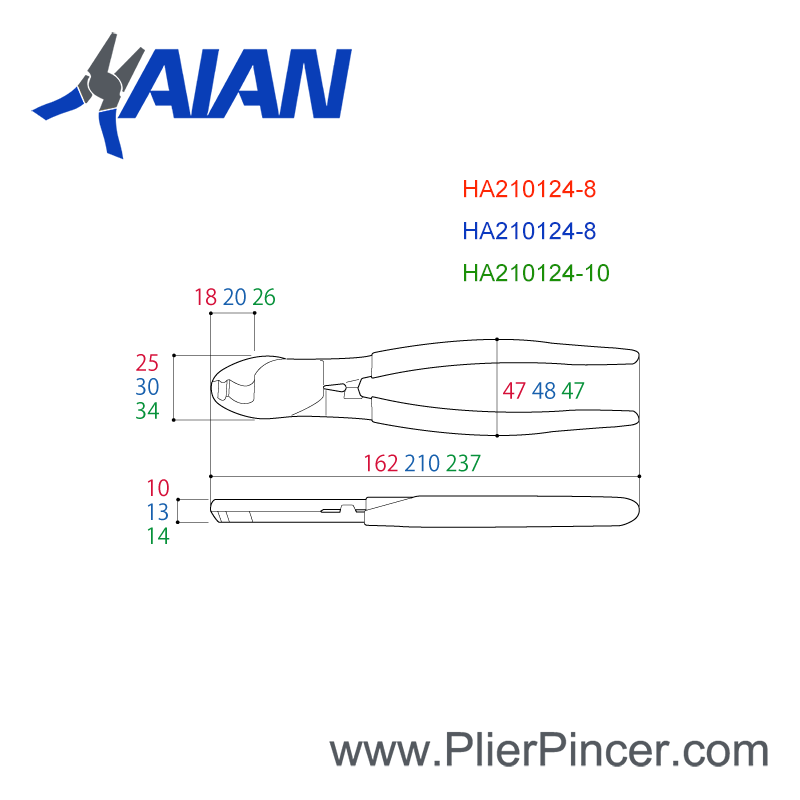 Size[mm]
Weight[g]
Overall length
Head width
Head thickness
Handle width
Edge length
HA210124-6
162
25
10
47
18
140
HA210124-8
210
30
13
48
20
250
HA210124-10
237
34
14
47
26
330
| | | |
| --- | --- | --- |
| Cutting capacity (φmm) | Copper core cable | IV Cable |
| HA210124-6 | 9.0 | 22 |
| HA210124-8 | 11.0 | 38 |
| HA210124-10 | 13.0 | 60 |
Note: Do not use to cut harder wire or anything above it rated the capacity.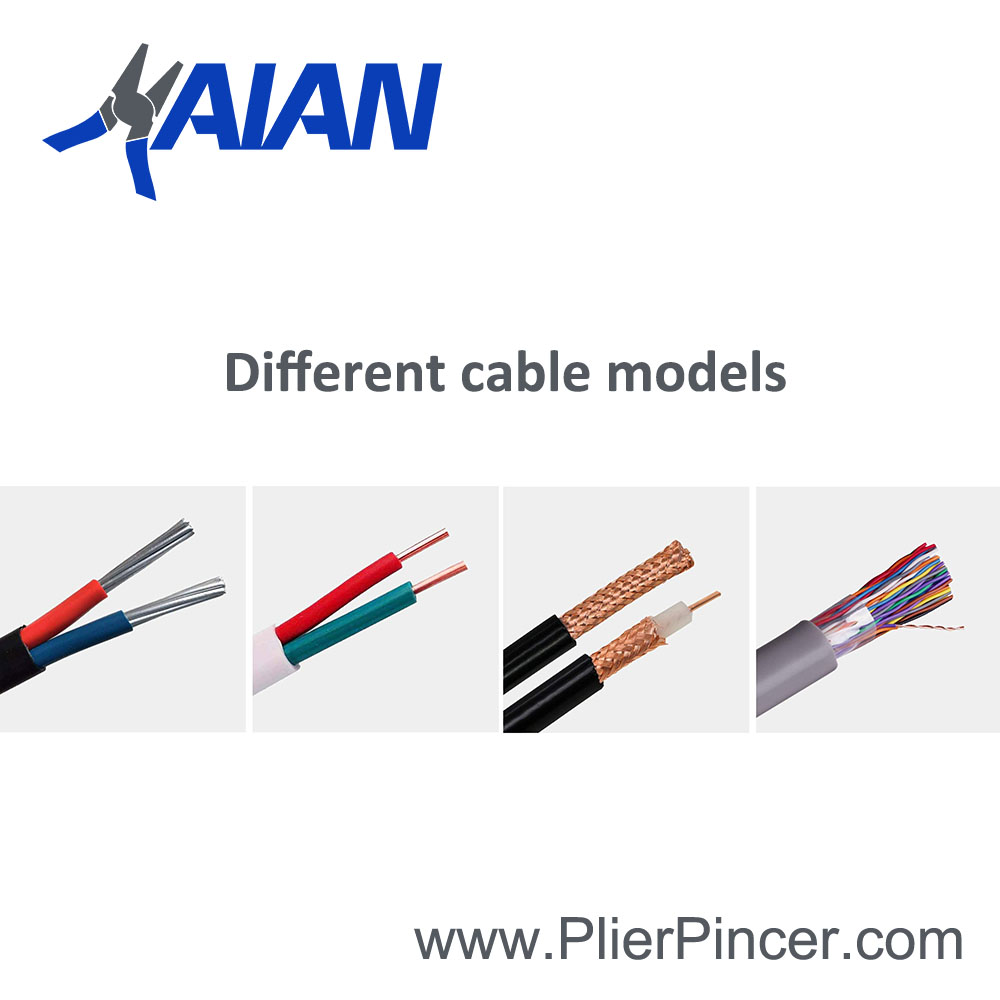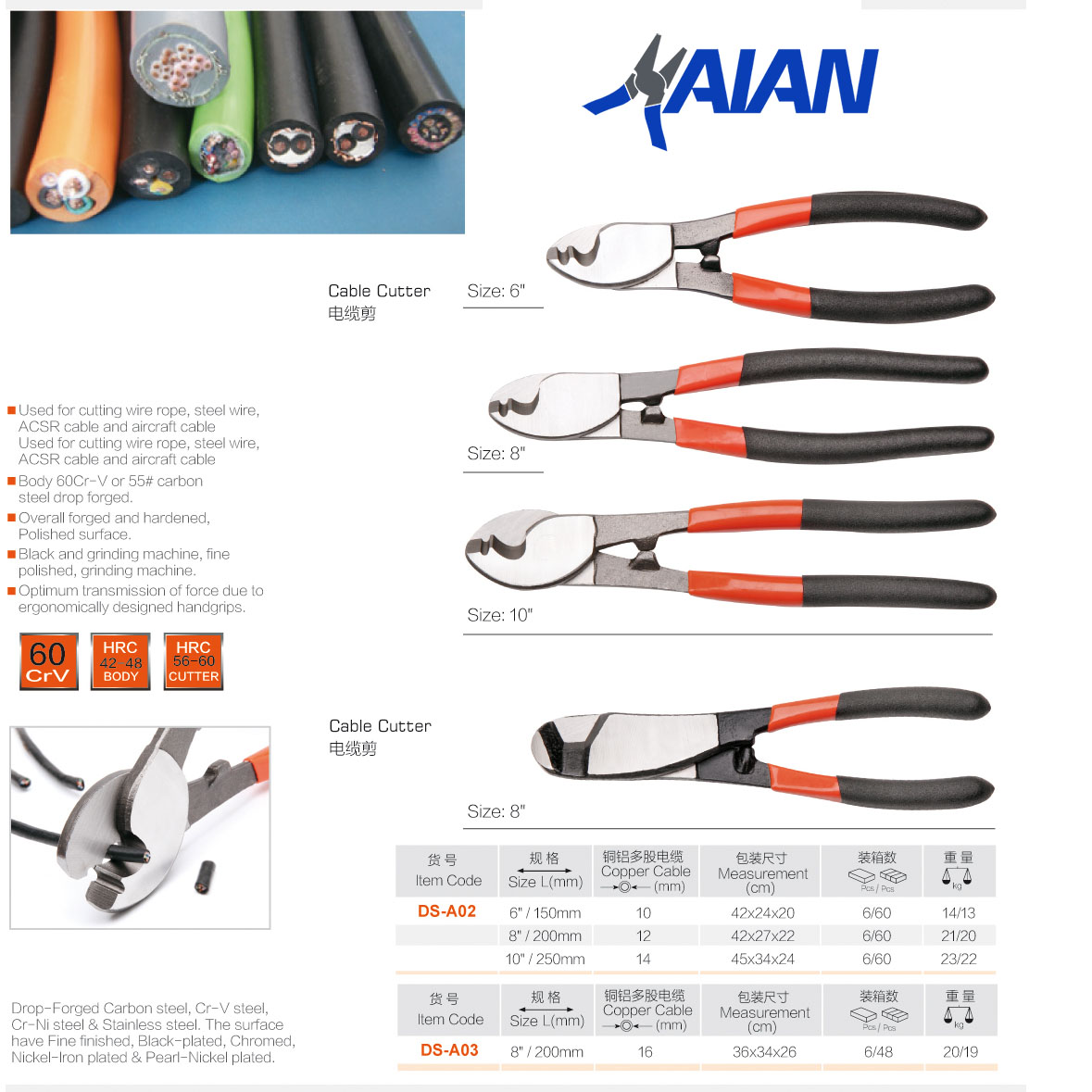 Cable Cutter Pliers – Coaxial Wire Cutter and Stripper for Aluminum, Copper & Communications Cable
Cable shears are made of carbon steel to provide a more durable cutting surface.
The beveled jaw tip provides proper fit and cutting action to protect the leading jaw edge.
Precision, one-handed shearing action with high leverage makes it easier to work in different spaces.
Comfortable handle Ergonomic handle helps prevent fatigue during prolonged use.
Special cutting capacity of 4/0 aluminium, 2/0 soft copper, 100 to 24 AWG communication cable, not suitable for steel or steel-core aluminium strand.
High-leverage cable cutter cuts aluminum
High leverage design
Special cutting ability of 4 / 0 aluminum, 2 / 0 soft copper, 100 pairs of 24 AWG communication cables
Handle Design Steel, Features Simple, One Hand Operation, Includes Just Tool
Edge quenching treatment
The cutting edge is processed with special tools, and the cutting edge is treated with special high temperature quenching, with high shear force and sharp edge
Handle design
According to the ergonomic design, the handle is made of environmental protection material, with comfortable grip and anti slip
Arm design
The arm is made of steel by precision casting, with long service life.
Special alloy steel construction
Razor sharp, induction hardened cutting edges
Shearing action for clean cut results
Special profile blade
Suitable for copper & aluminium wire only
Cable Cutters with shearing action for clean cut results.
Special alloy steel construction with razor sharp, induction hardened cutting edges for outstanding cutting performance.
Special profile blade for effective cable cutting & wire stripping. Suitable for use on copper & aluminium wire only up to 9mm.
Contoured anti-slip handles for comfortable & powerful operation.
Cable cutter with the following features: bi -material handles, heat treated chrome steel forging, interlocking joint assembly, slim line design and high frequency heat treated cutting edges.