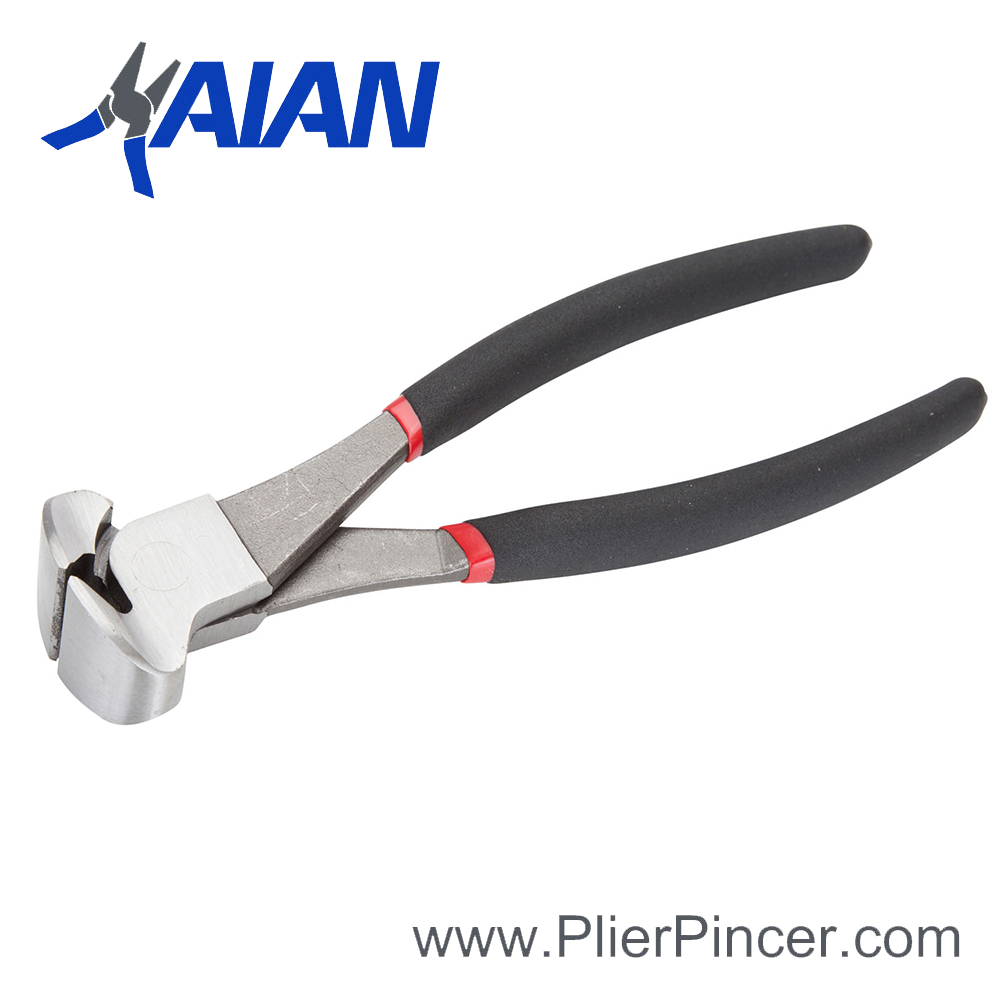 End Cutting Pliers
Item No.: HA210216
Size: 5″, 6″, 8″, 10″
Material: Carbon Steel, Chromium-van
Surface Finishing: Fine Polished, Blacked, Chrome Plated, Nickel Plated, Peal Nickel Plated, Blacked Nickel Plated, etc.
dium Steel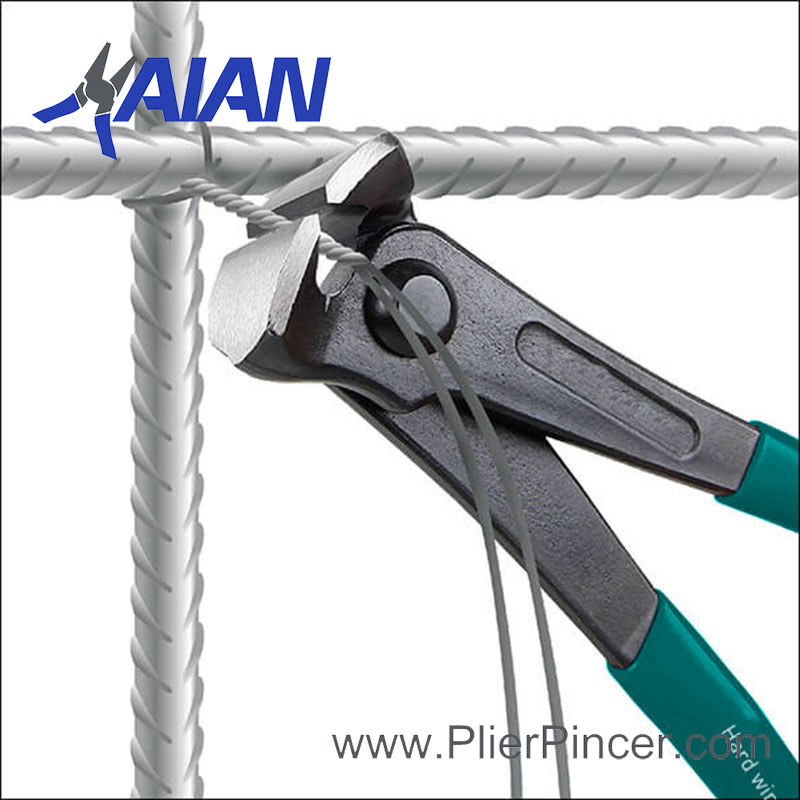 | | |
| --- | --- |
| With broad, round profile jaws and relatively long handles, these end cutting pliers snip off old nails and screws, trim wires, and pull out staples. | |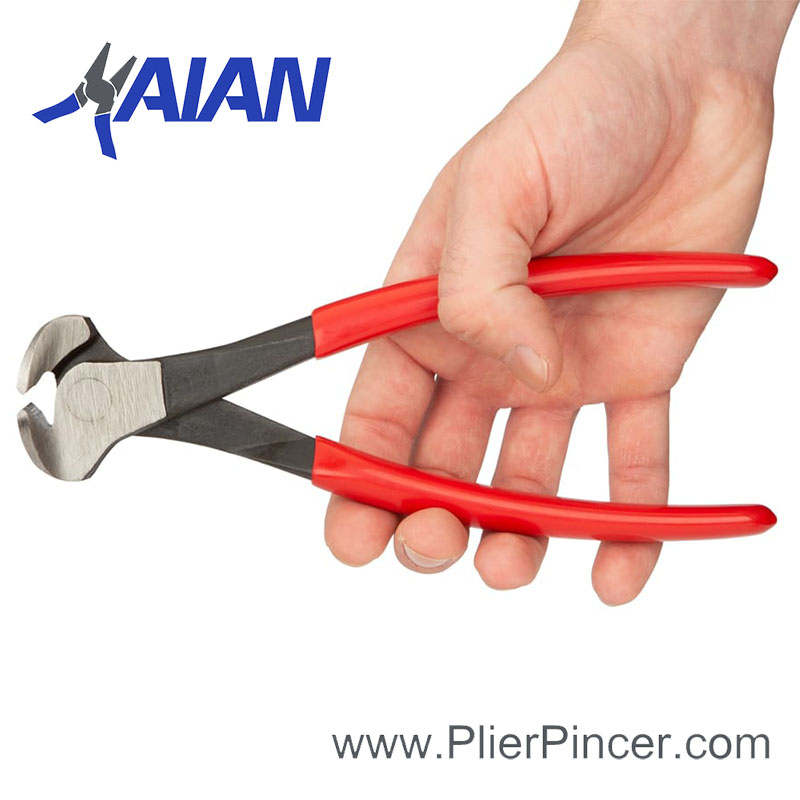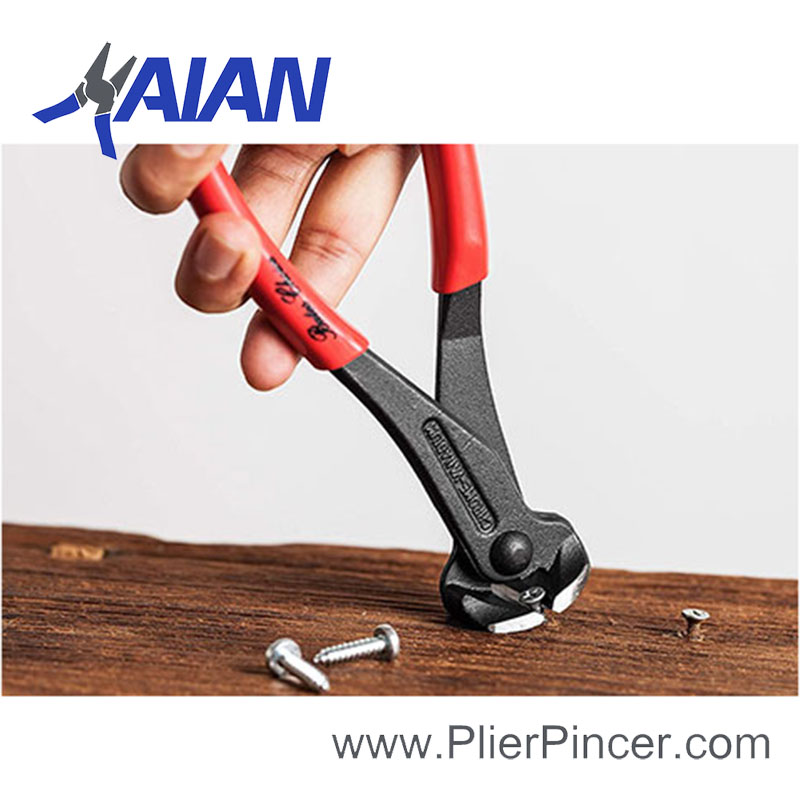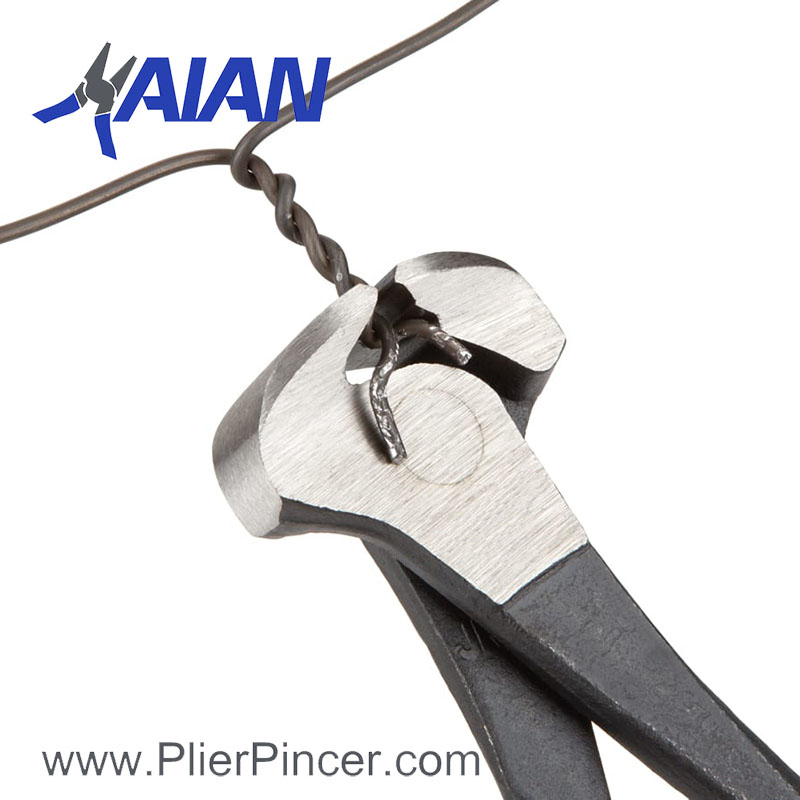 Machining the blades to an optimized 90-degree angle allows them to be strong yet sharp, producing a satisfyingly smooth, clean cut that requires minimal effort.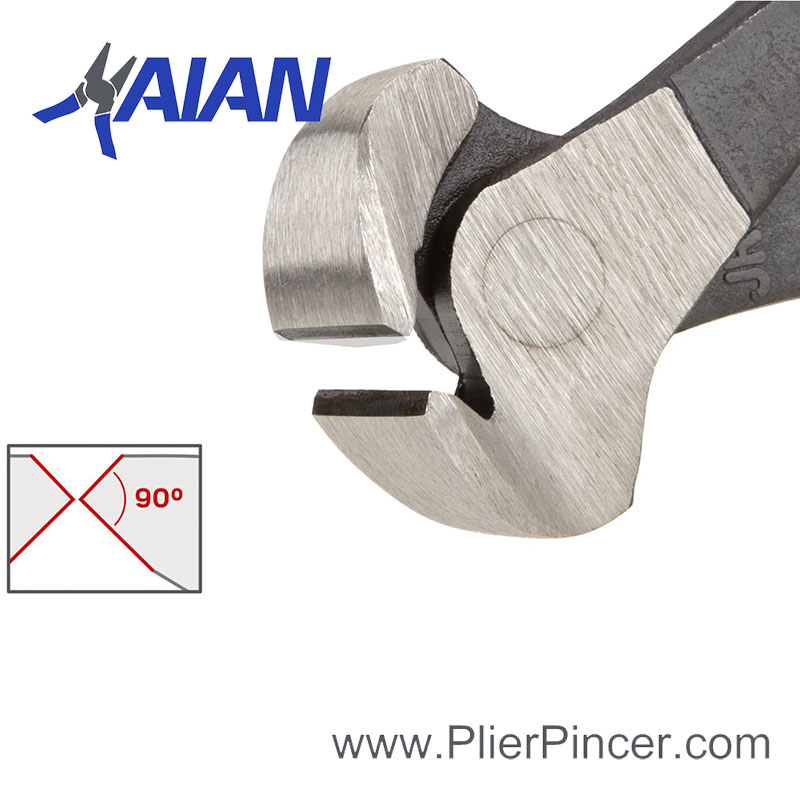 INDUCTION HARDENED
After the full pliers have been heat treated, a secondary induction-heating process hardens just the blades to 58-64 HRC, making them extremely durable and able to cut tougher materials.
KNIFE-TO-KNIFE
Comprised of two opposing blades that meet in the center, it is an extremely reliable cutting method, especially for harder wires. For a clean, low-effort cut, it requires a high level of manufacturing expertise to produce the near perfect alignment of the blades. When this cannot be consistently achieved, some manufacturers may turn to a less effective knife-and-anvil design (one knife blade, one blunted blade) that doesn't require such precise alignment.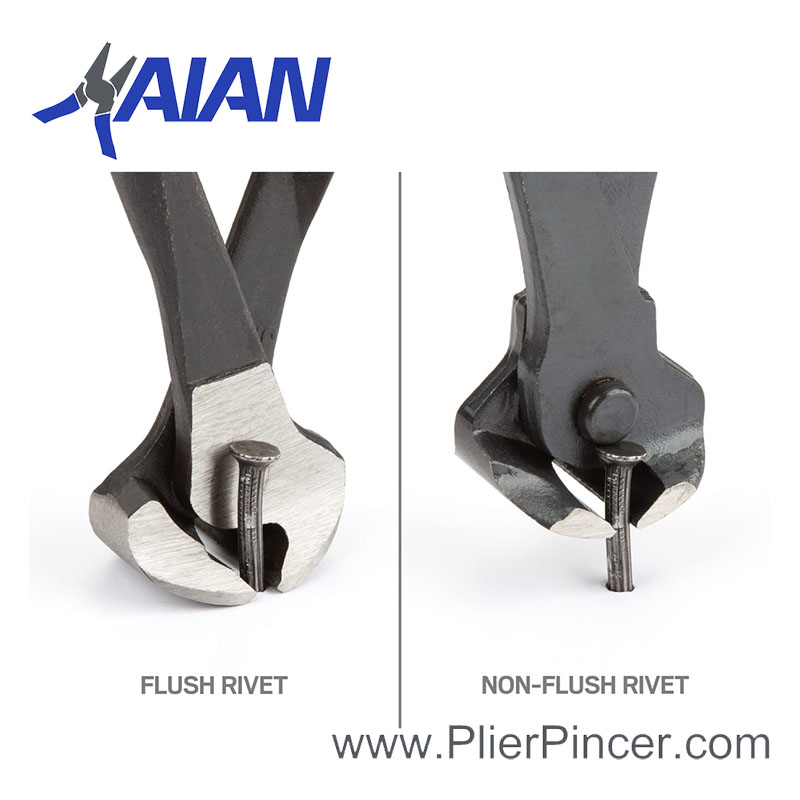 Unlimited Cutting Depth
The jaws overhang each side of the body creating the bypass clearance to cut off long nails or wires. The rivet is polished flush on both sides of the pliers, ensuring it won't be an obstacle.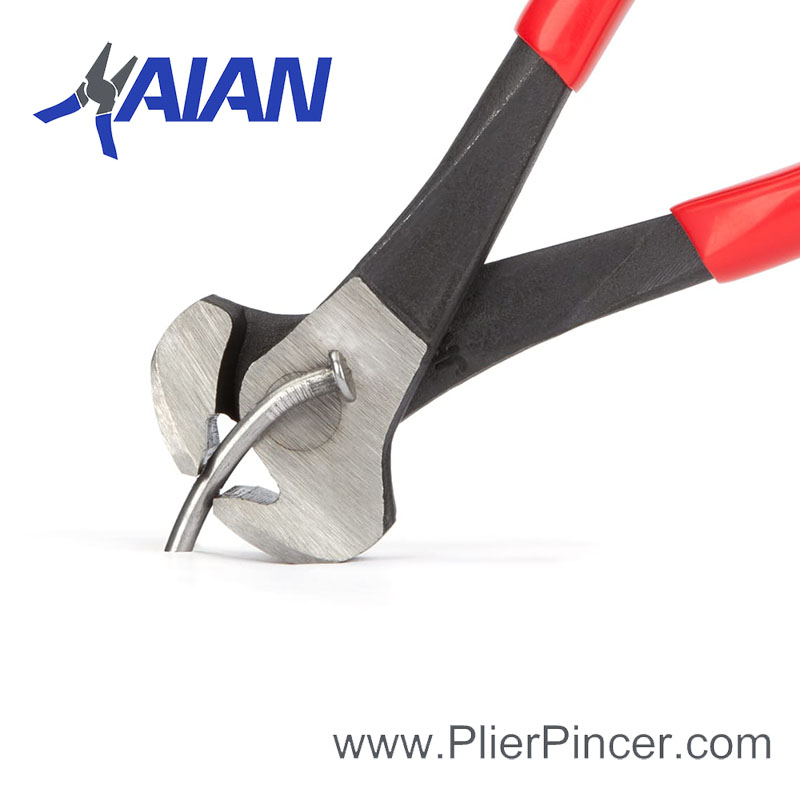 High-Leverage Prying Action
The round nose profile provides a rocking prying action that creates easy, controlled leverage for pulling out staples or nails.
Cutting Capacities