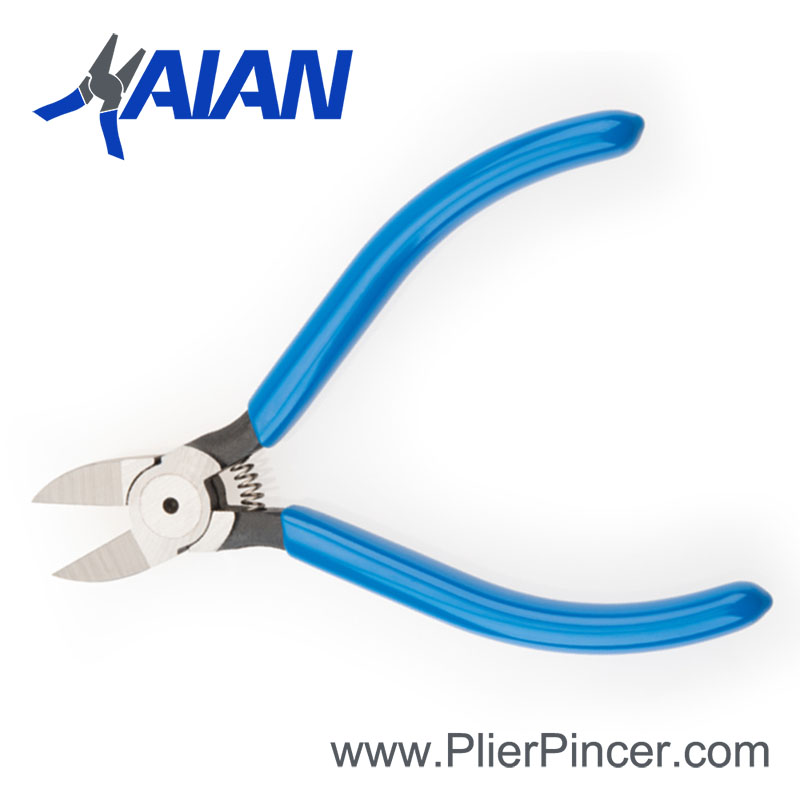 Item No.: HA210123
Size: 5″ 6″
Material: Carbon Steel, Chromium-vanadium Steel
Surface Finishing: Precision Polished
Handles: PVC Dipped Handles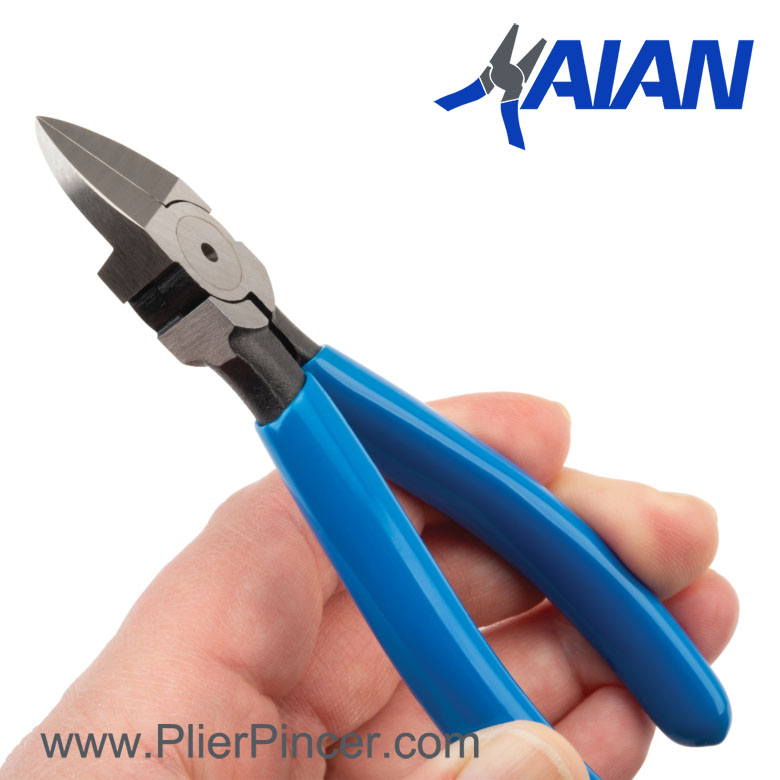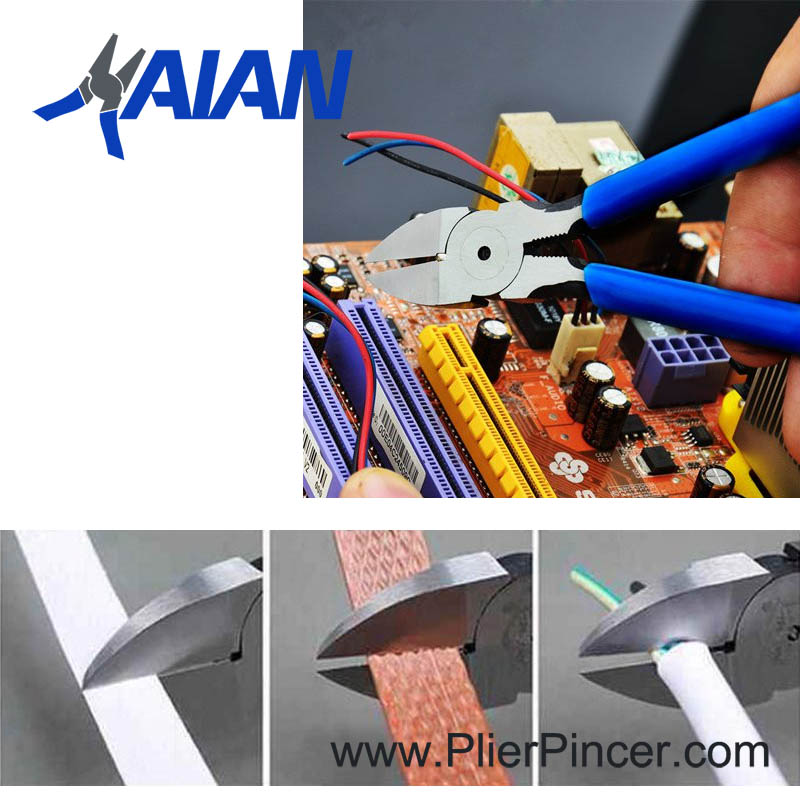 Made of heat treated chrome vanadium steel with induction-hardened cutting edges for maximum strength and durability.
Cutting face flush ground
For nearly flush cutting of moulded plastic components from sprues
Cuts soft materials such as lead in a flush cut
With opening spring
Vanadium electric steel; forged, oil-hardened
With elongated cutting edge
Ergonomically designed handle with dipped plastic grip for greater comfort and torque
Ideal for close trimming of gates and sprue on injection molded plastic parts
Flush cutters are so named because they are intended to snip the end of a thin piece of jewelry wire, leaving it even, or flush. They range in size and design but all share the same intent — to provide the jeweler with a smooth surface on the wire so it can then be shaped or soldered. Other types of cutters may leave an angled or ragged end on the wire that has been cut. To accomplish a smooth cut, flush cutters have finer, sharper edges that help them avoid leaving a ridge on the wire, sometimes called a pinch.
Because their ability to cut cleanly depends on the sharpness of their edges, flush cutters are designed by their manufacturers for a specific thickness of wire. Exceeding their recommended range risks denting the cutting edges and significantly impairing their performance. For example, using a very small pair of flush cutters on a thick piece of wire will not only damage the cutters, but leave a noticeable pinch on the wire. The hardness of the wire must also be considered. Notably, memory wire is quite hard and manufacturers specifically produce memory wire cutters to handle it.