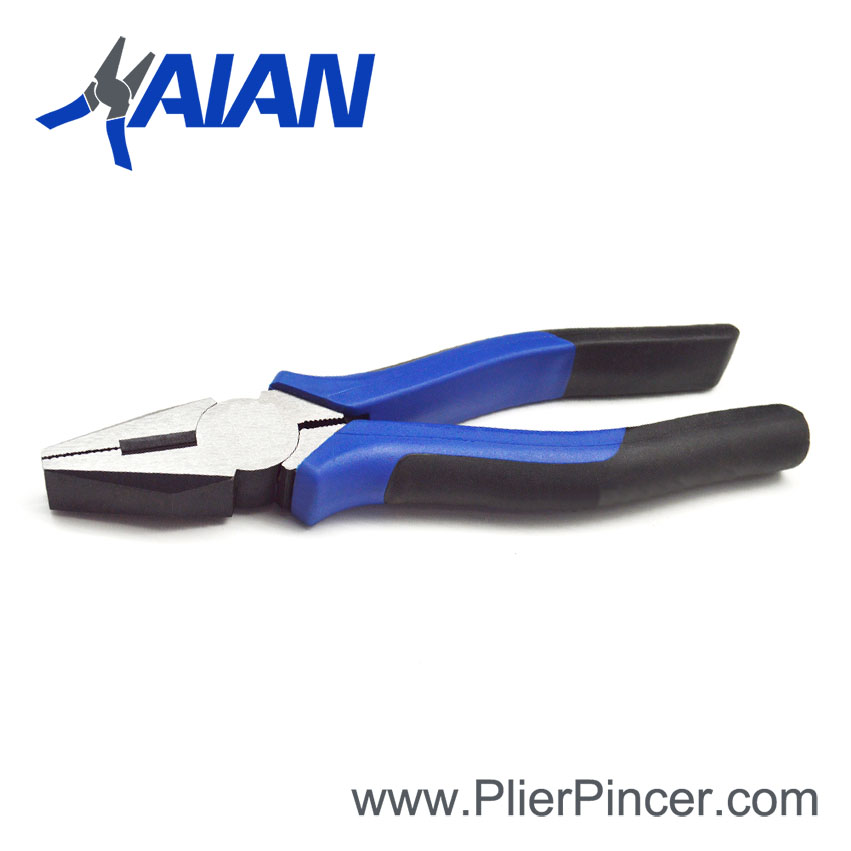 Artical No.: HA210611
Size: 6″, 7″, 8.5″
Material: Carbon Steel, Chromium-vanadium Steel
Surface Finishing: Fine Polished, Blacked, Chrome Plated, Nickel Plated, Peal Nickel Plated, Blacked Nickel Plated, etc.
Heavy duty double – component, ergonomic grip handles.
With gripping zones for flat and round material, suitable for versatile use
With cutting edges for soft and hard wire
Long cutting edges for thicker cables
Cutting edges additionally induction-hardened, cutting edge hardness approx. 60 HRC
Special tool steel, forged, multi stage oil-hardened
Vinyl-coated, comfort and ergonomic grip handles.
Cross hatched knurled jaws to ensure a tight grip and rivet design to ensure smooth movement and eliminate side play
Cross-hatched jaws, wires won't slilp when pulling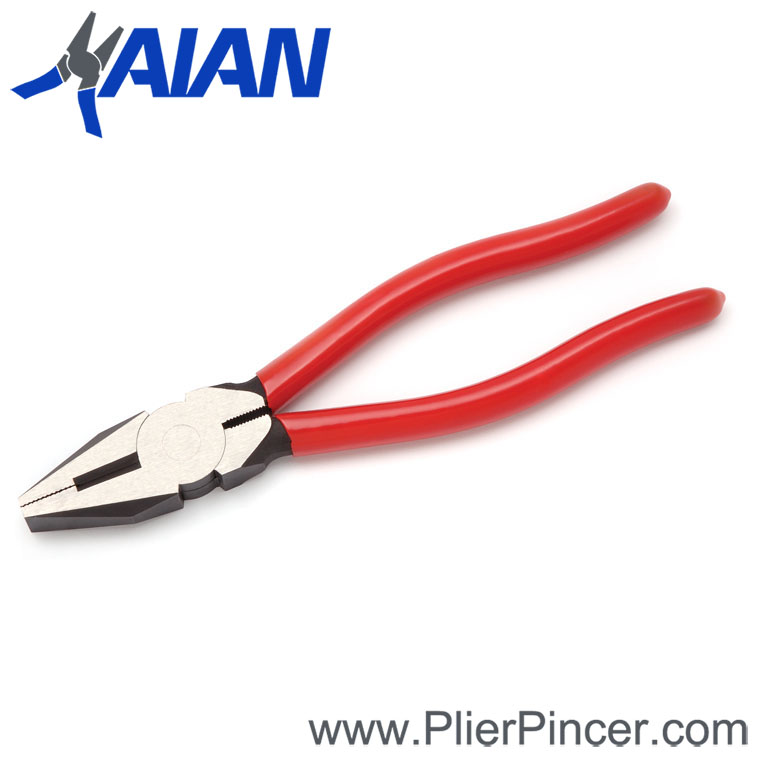 Vinyl-coated, comfort-grip handles