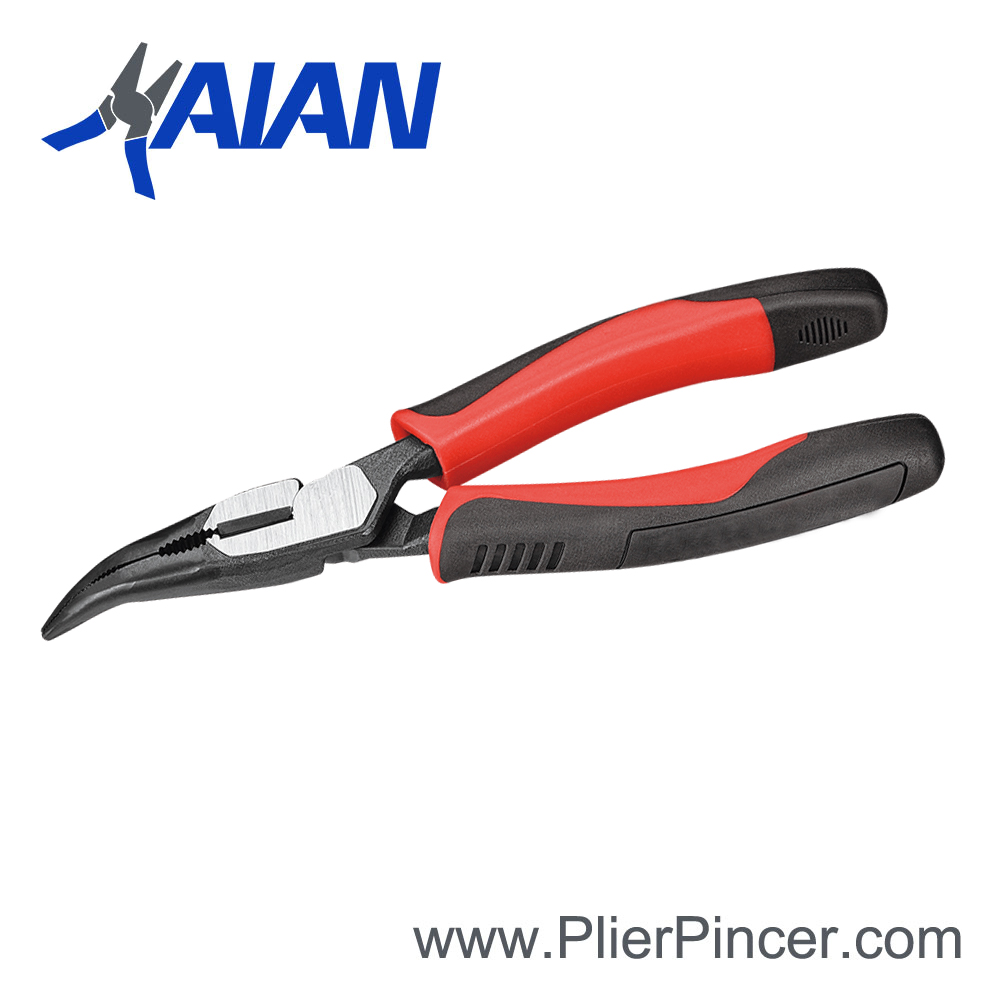 Taiwanese Style Long Nose Pliers
Item No.: HA230110
Material: Chrome-Vanadium Steel
Surface Treatment: Precision Polished
Handles:Bi-Colr handles
Overall Length:6″ (160mm) | 8″ (200mm)
Weight: 140g| 160g
Standard: DIN ISO 5745
Features:
High-leverage offers 34% less effort required than normal pliers.
Tool steel construction uses a unique high-frequency process for cutting edges over 58HRC.
Forged steel body for strength and durability
Longer edge enables wide object cutting (ex:computer cable).
Dural material grips for added comfort and durability
Serrated jaws can grip flat and round objects.
Ultra smooth precisely riveted joint. No side play.
45° bent jaw for easier to reach objects.