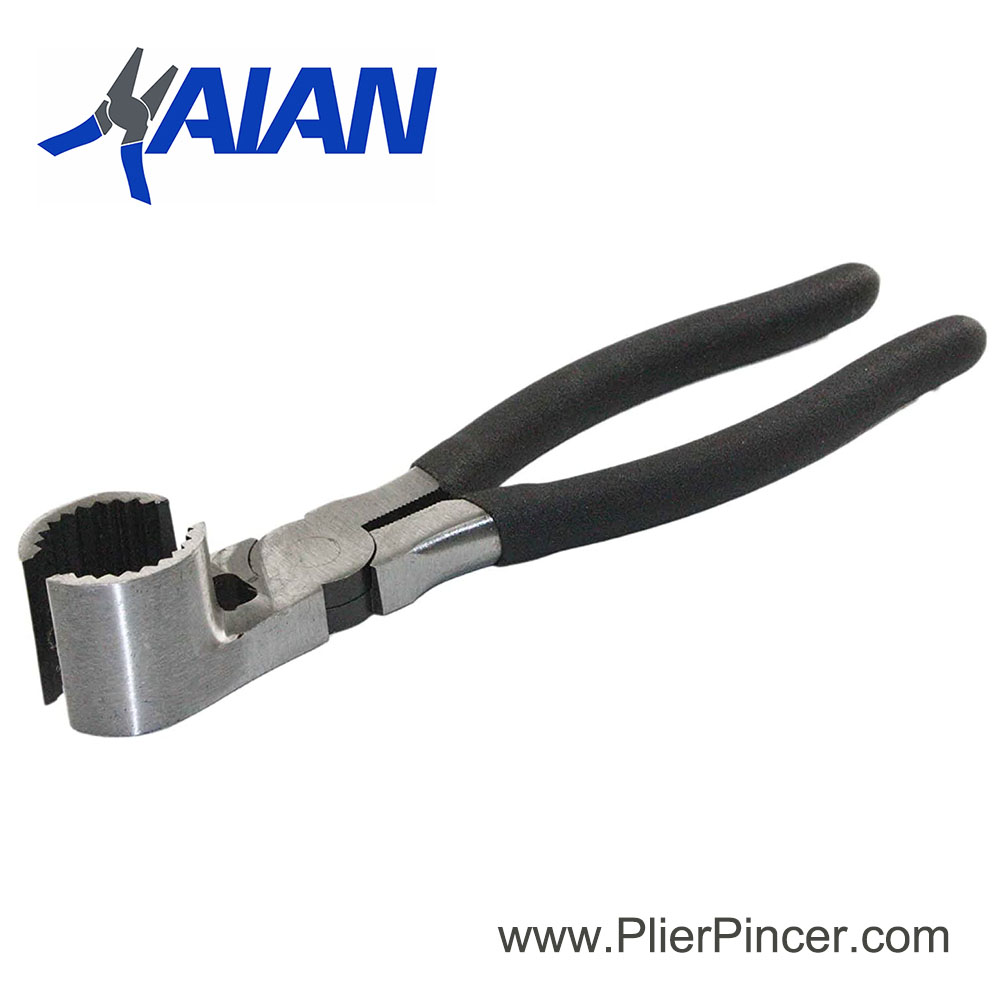 Washing Machine Hose Pliers
Item No.: HA210134
Size: 8.5″ | 215mm
Material: Carbon Steel
Surface Finishing: Precision Polished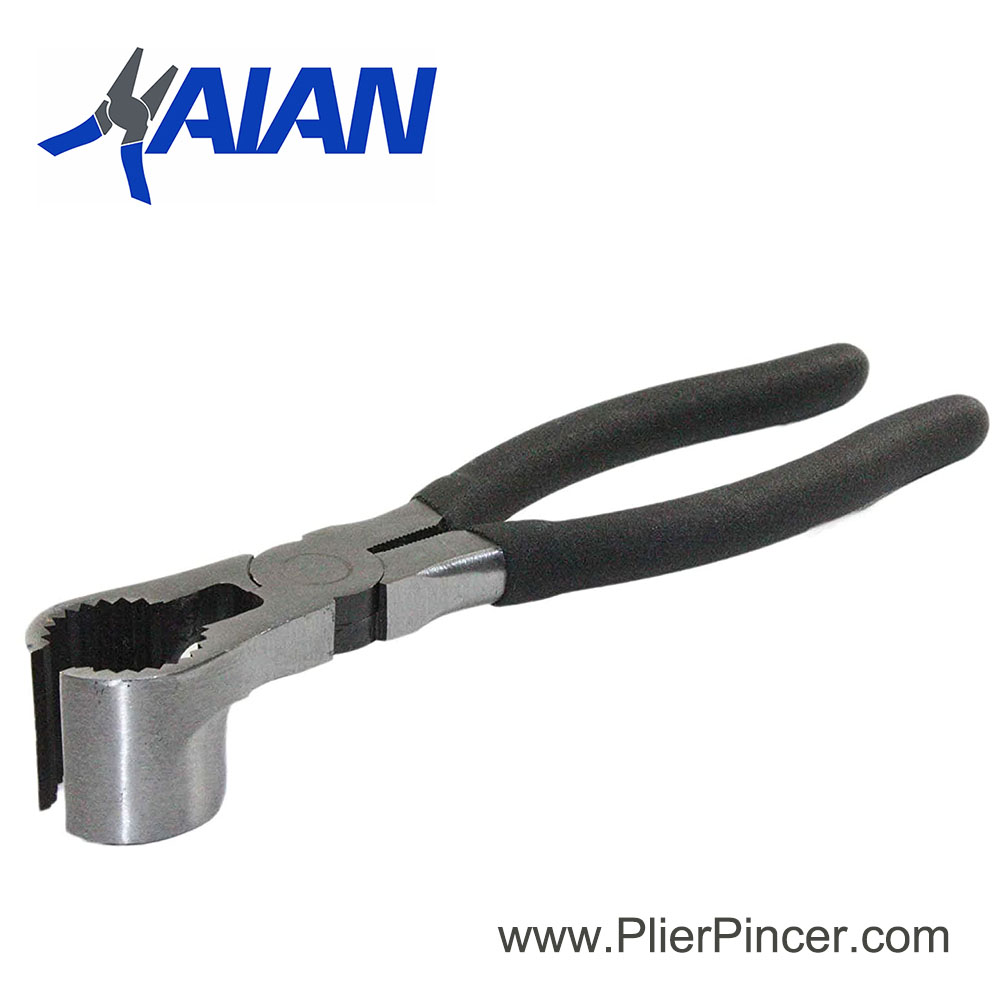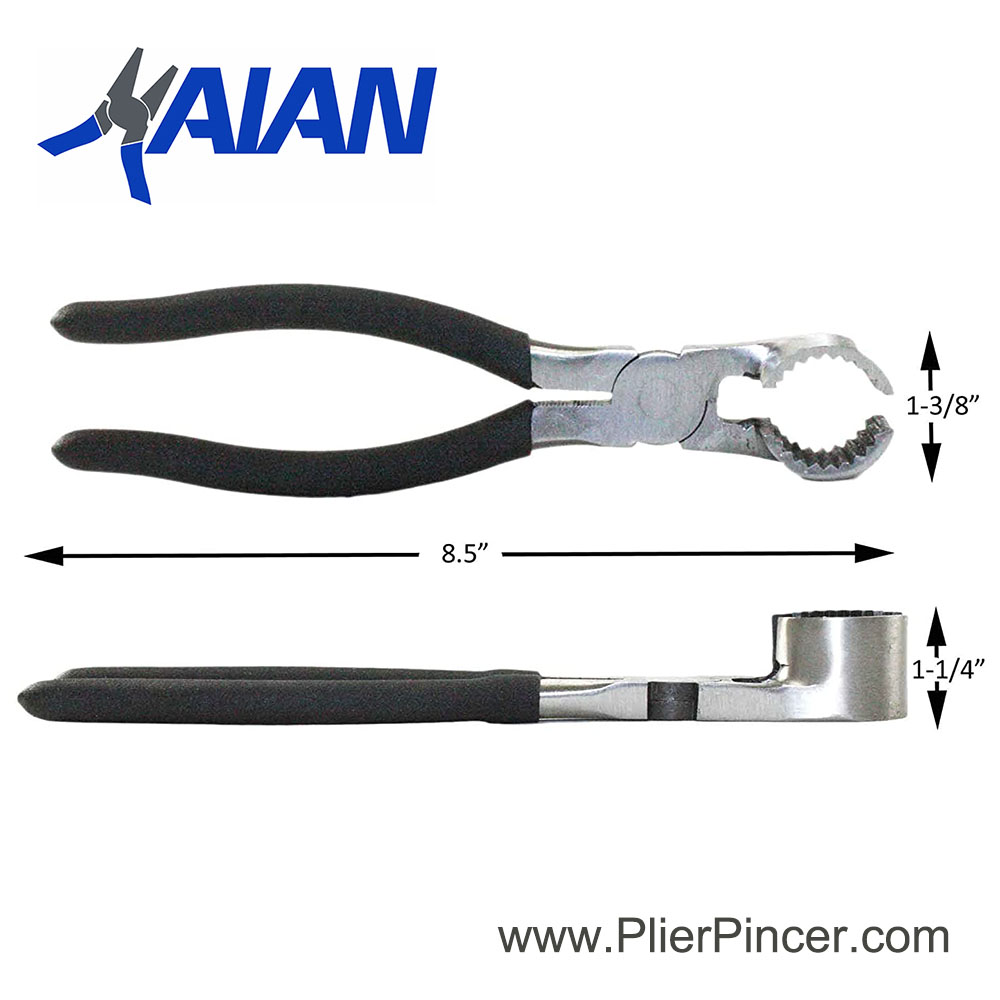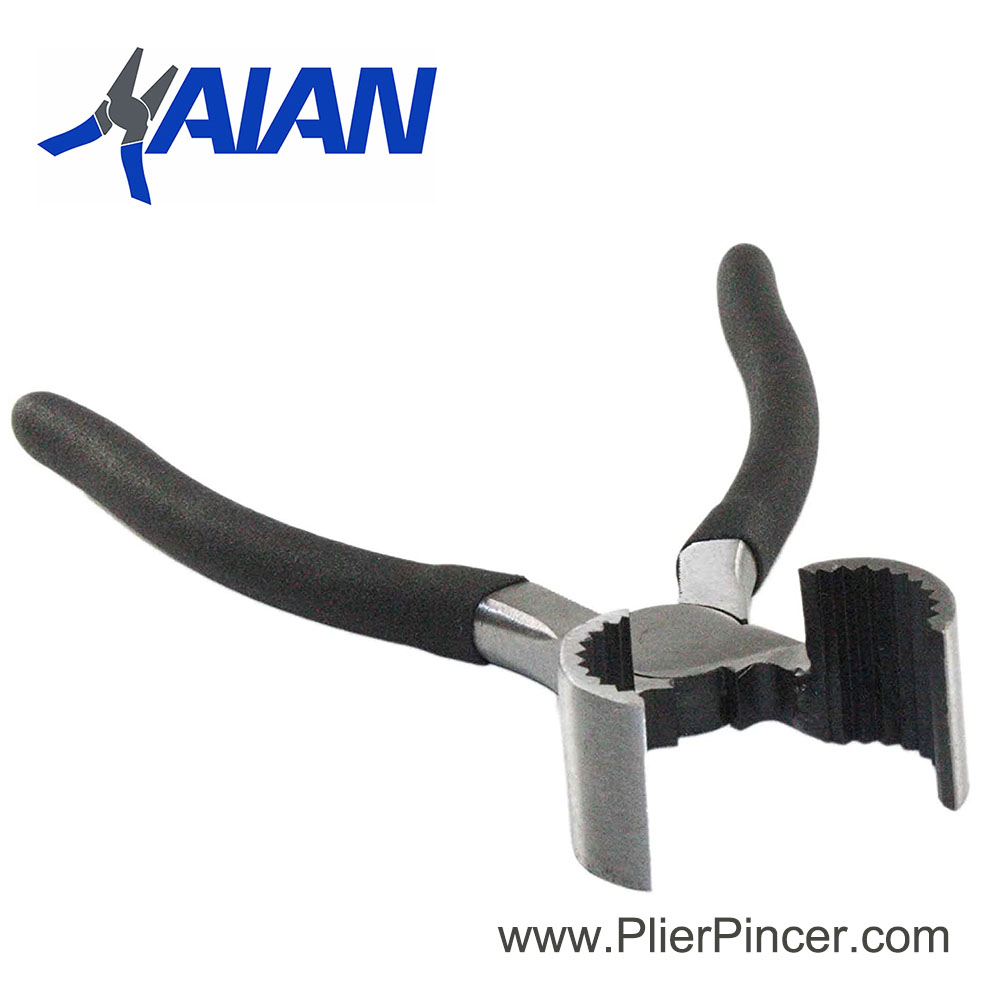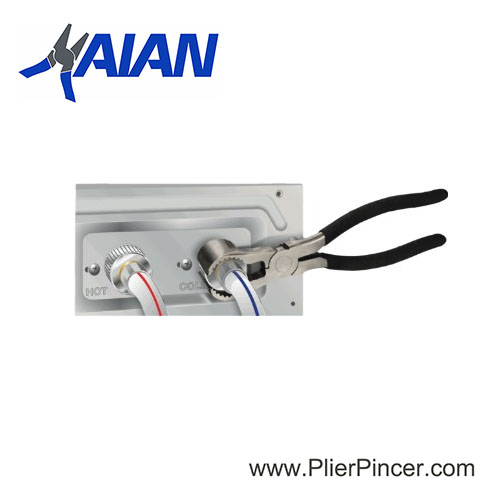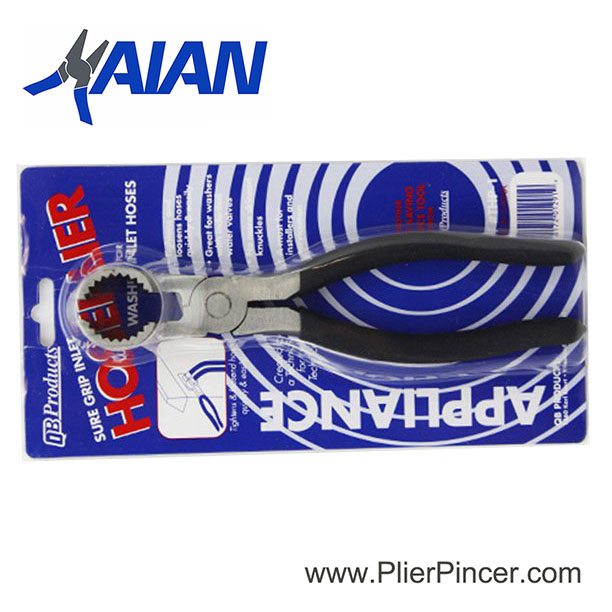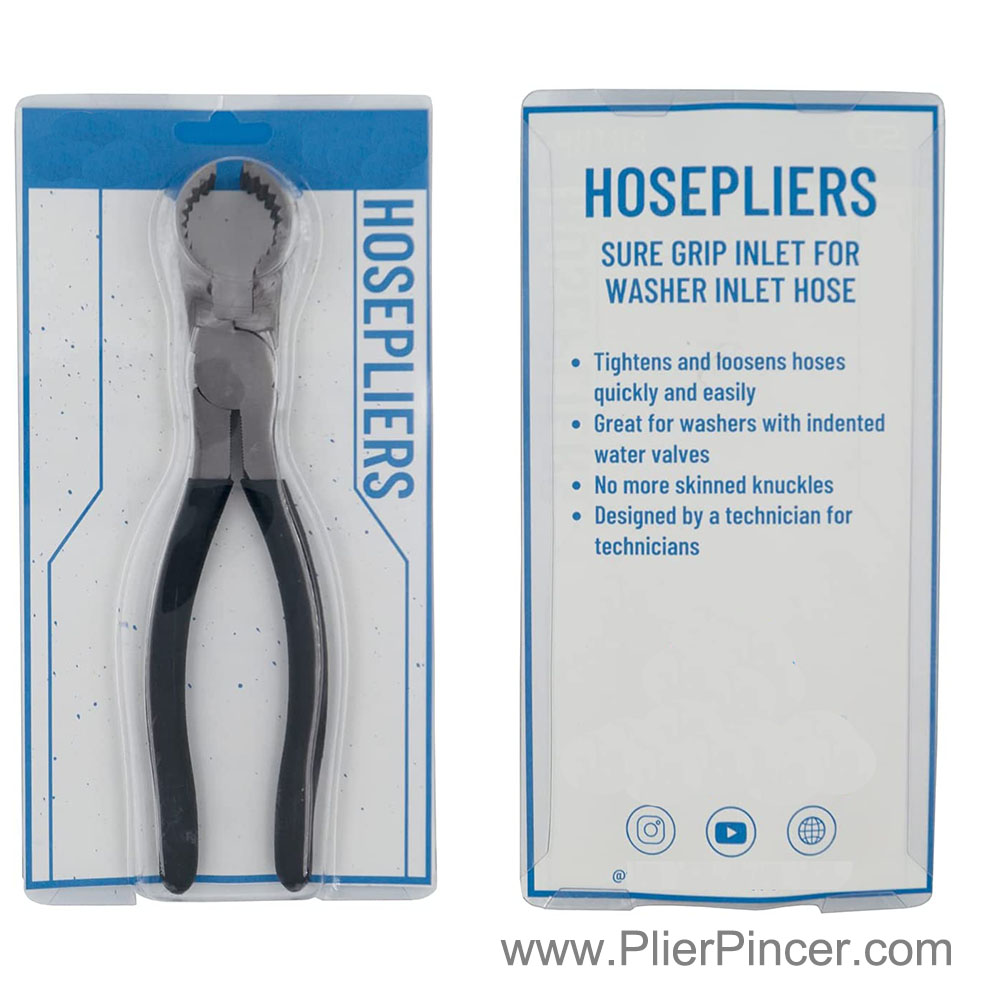 The HAIAN Hose Pliers lets you take back mobility of your washing machine repairs at the comfort of your own home.
It's the one tool that lets you conduct your repair with convenience, be it for your front load washers, water line pipes, piping, and fittings. Attach and seal those hose replacement parts with ease. With these pliers' pipe grips, now, there's no accidental slips, skids, falling, or tumbling, these pliers will hold your parts in place. Feel like a professional with this tool within your reach, as you grip hard to reach surfaces, crevices, and nooks. There's no tough spot, or narrow cranny too tough to handle with this in your tool box.
The pipe grips feature hardened serrated teeth to allow ultimate gripping. The fulcrum, jaws, pipe grips, and other parts consists of premium-made metal for optimal corrosion resistance. These form circular bends that allows you to attach to any piping quite easily, and fits standard washing machine models and brands in the market today. The rubber grip handles allow for smooth and seamless operation, so that every repair is conducted rapidly and conveniently. Thus, it saves you on costs and resources from purchasing a new machine, since you get to repair it at the comfort of your own home. Landlords, service technicians, maintenance personnel will benefit from this handy yet simple tool. With it, let the job be as close to effortless as possible.
It's great to use for your washing machine inlet hose, the serrated teeth easily clamp, and start adjusting. The hose pliers jaw cavity fits standard washing machine hose units, so have the peace of mind that you can use it on multiple machine variants.
ULTIMATE COMPATIBILITY – Compatible with most front load washer brands and models in the market today. Convenient to use when installing replacement washer parts & accessories. Planned down to the last measurement, this plier hose tool is the one you need to apply that quick fix.
PREMIUM WASHER PARTS & ACCESSORIES – Made with durable and rust-resistant metal, these replacement hose pliers will let you get the job done, anywhere, anytime. Eliminate the need to replace your washing machine when you get this pair today.
VERSATILE – The one pliers that lets you fix issues with your water lines, and washing machine and dryer hose parts. These pliers do twice the job that a couple of exhaust hanger pliers, clamp, pliers and wrench set, can do.
SAFETY TESTED – High quality plier hose tool that's quality tested to ensure ultimate safety. We make use of toxic-free materials, that surpass industry standards. We provide washer and dryer machine tools for convenient and economic repairs.
new universal washing machine inlet hose pliers. Tightens and loosens hoses quickly and easily. Great for washers with indented water valves. No more skinned knuckles.
Clothes WASHER FILL HOSE PLIERS
Sure, Grip Hose Pliers
Tightens and loosens hoses quickly and easily
Great for washers with indented water valves
No more skinned knuckles
Created by a technician for the Technician
A must for installers and service
Heavy Duty Specialty Tool
The Washing Machine Hose Pliers' Powerful Grasp
On An Indented Water Valve Takes This Job from Awkward to Easy!
The Washing Machine Hose Pliers Is A 'Must-Have' for Installers, Service Technicians, Maintenance Personnel and DIYers
This is a universal washing machine inlet hose pliers
Tightens and loosens hoses quickly and easily
Great for washers with indented water valves or hard to grip water valve connections
No more bruised knuckles
Sure-grip TPR handle with drop forged steel body
Length: 8-1/2″