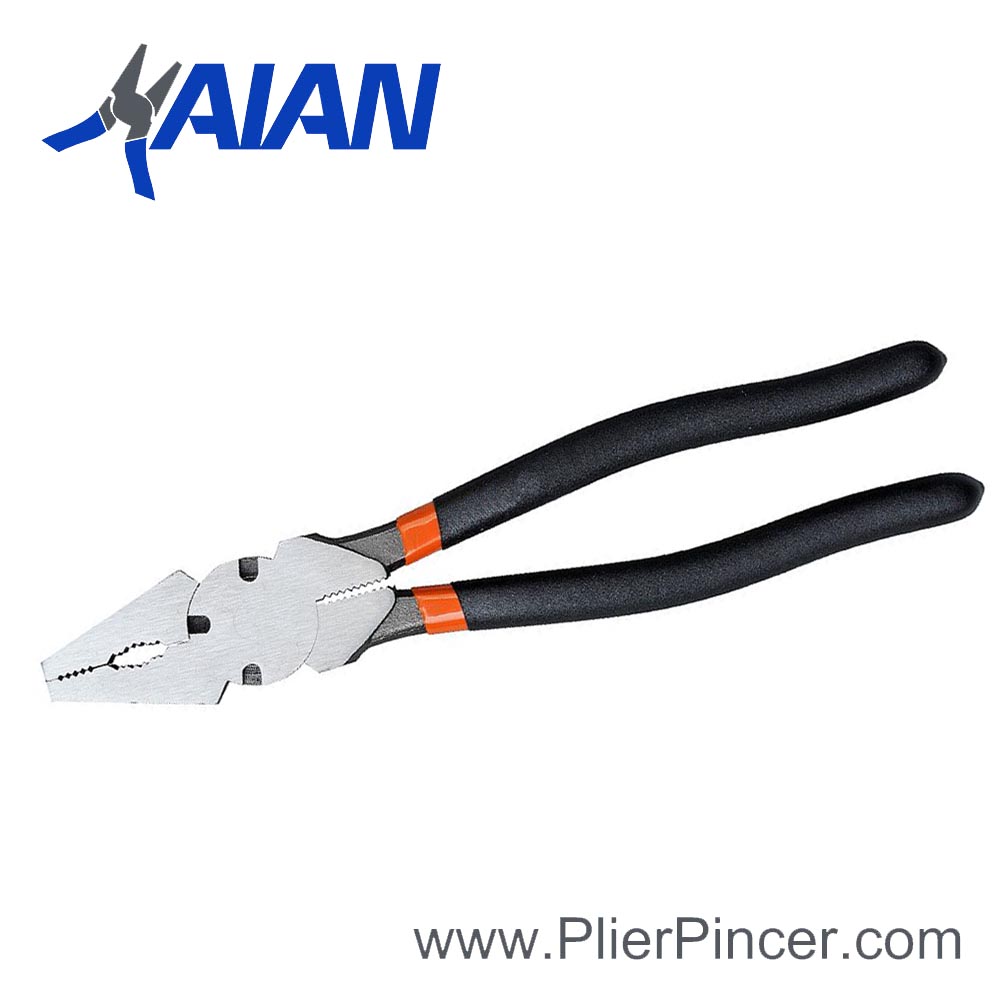 12 Inch Heavy Duty Fencing Pliers
Item No.: HA210534
Standard: DIN ISO 5743, ASME B107.20M-1998
Size: 12″ | 300mm
Nose Type: Half Round Jaw
Optional Material: Carbon Steel, Chromium-vanadium Steel
Optional Finishing: Black and Polished, Nickel Plated, Chrome Plated
Handles: PVC Dipped Handles
Optional Packaging: Blister Card, Double Blister, Plastic Hanger
Features: 
• Heavy-duty tool for tough work
• Heat-treated high carbon steel
• For use in cutting, bending and tying wire fencing
• PVC cushion handle for better grip and maximum comfort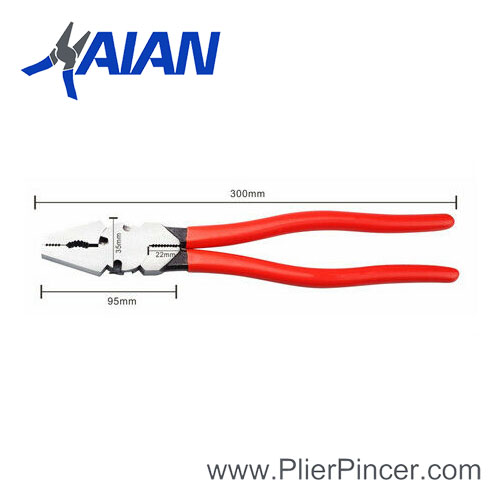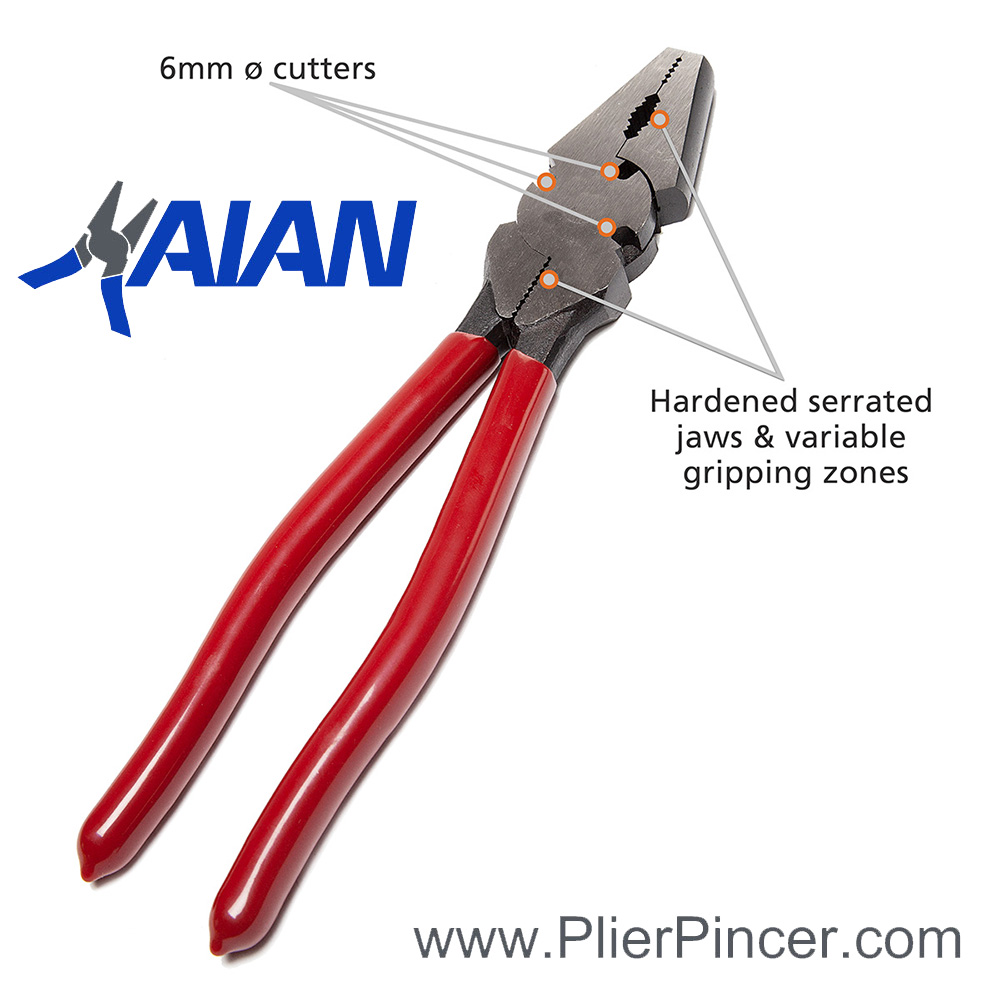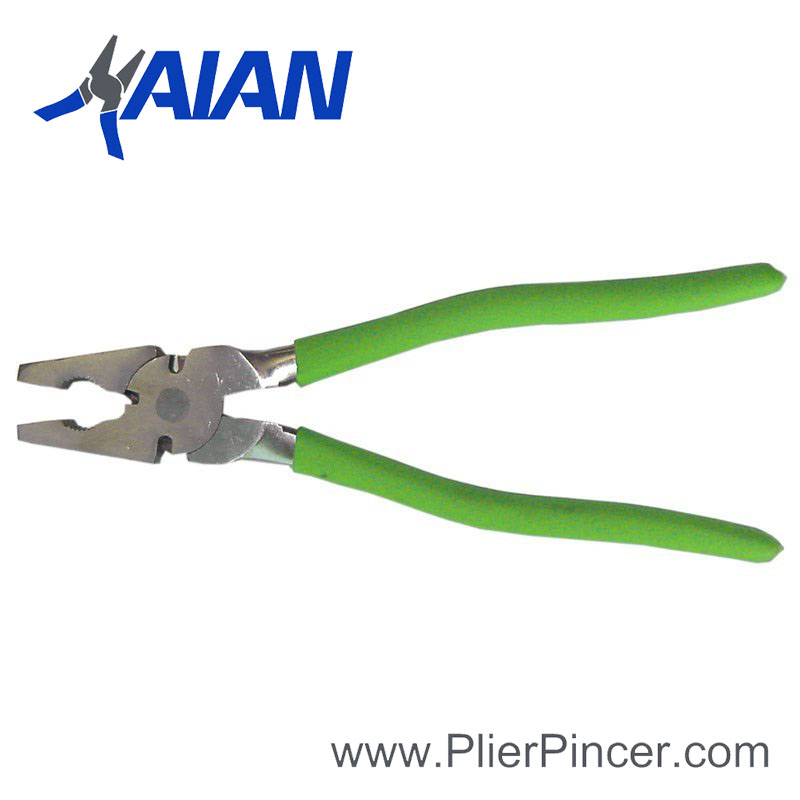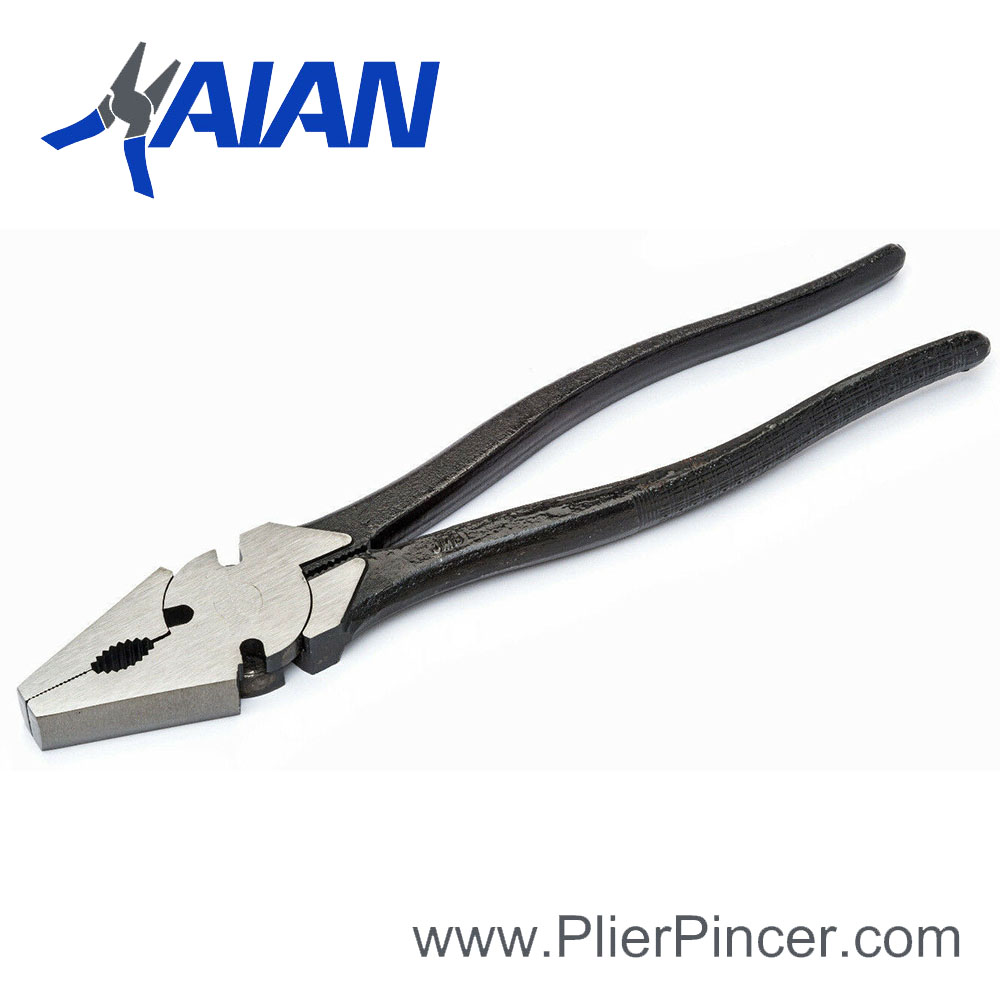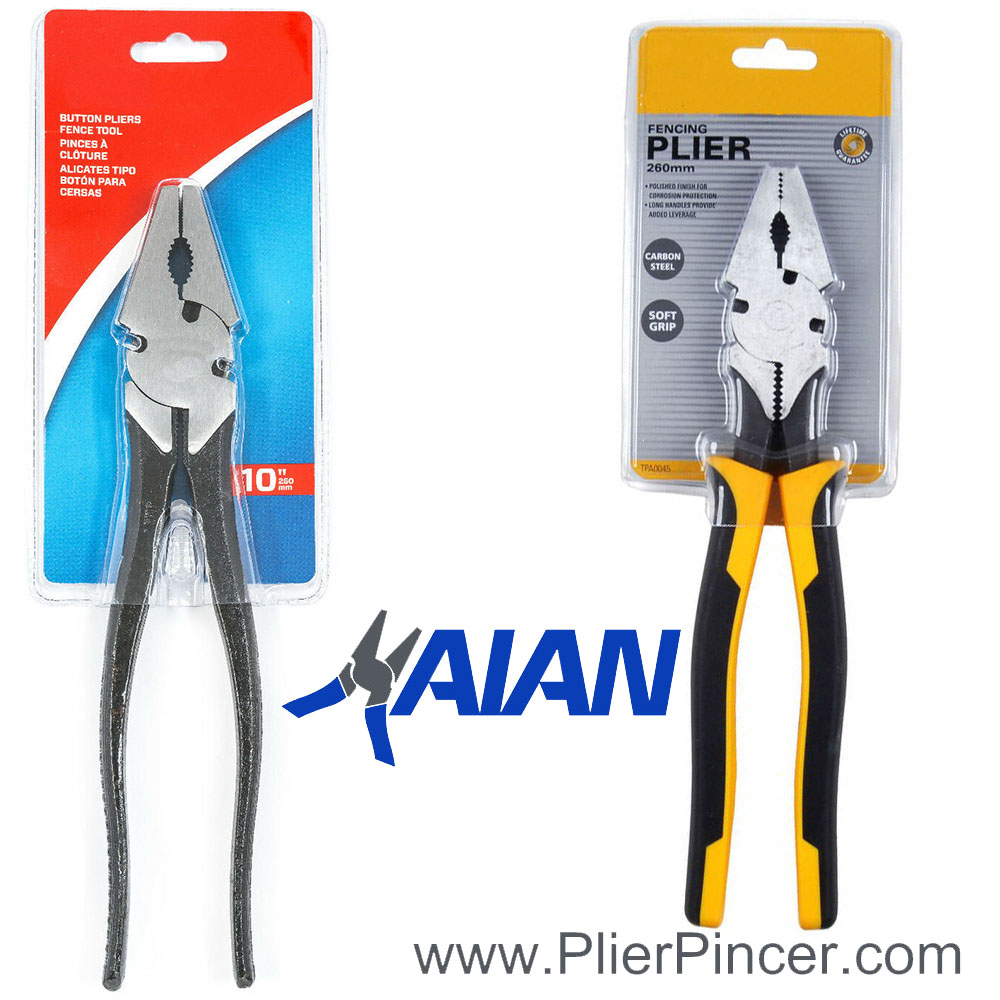 12″(300mm) Fencing Pliers Heavy Duty For Wire,Farm,Electric Fence
Feature:
Used for cutting wires, pulling staples, hammering nails or stretching barbed wire. If you are building a fence, a pair of fence pliers is essential. Ideal for handyman, DIY projects, home improvement, builder and construction use.
Induction hardened cutting edges for a clean & accurate cut
PVC handle for control and comfort
Length: 300mm
Specification:
2 different wire grips
3 wire cutters plenty of length to provide leverage.
Long handles provide extra leverage. Length: 12" (300mm)
weight: 500g