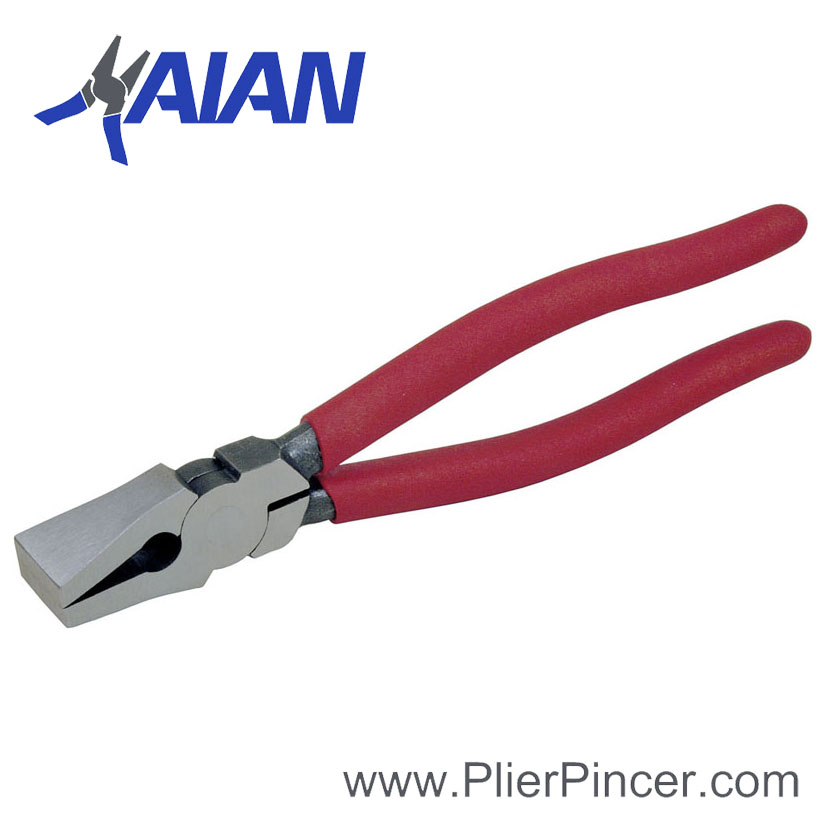 Item No.: HA2101029
Mterial: Carbon Steel
Surface Treatment: Polished
Handles: PVC Coated Handles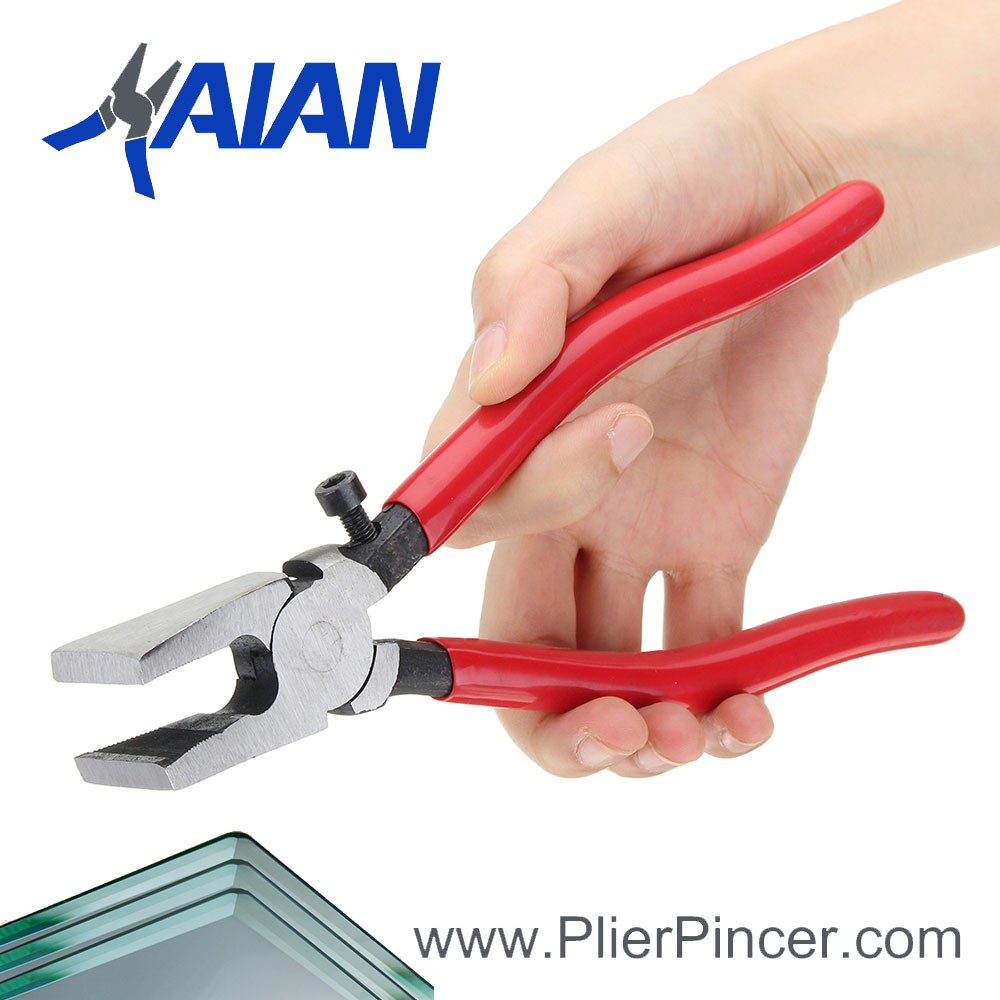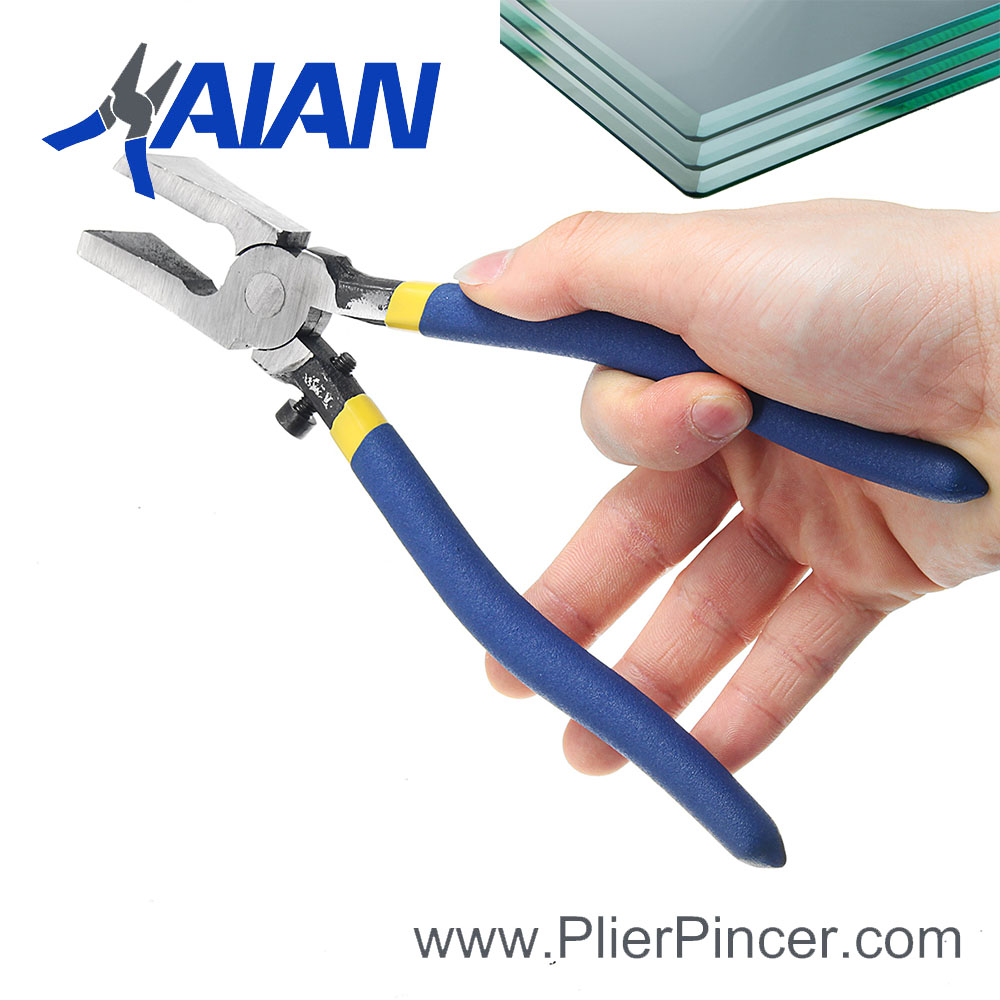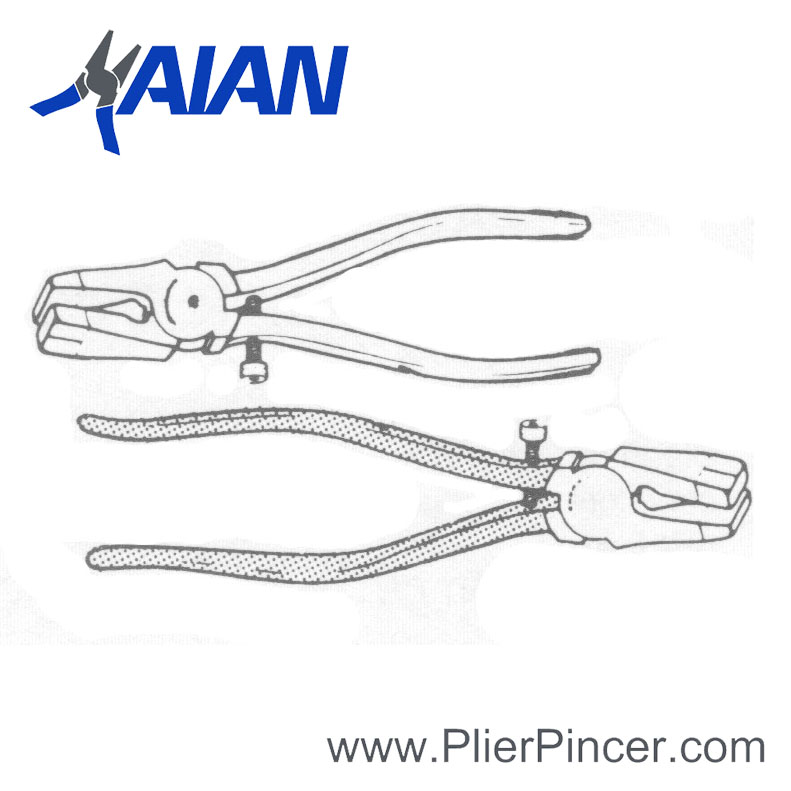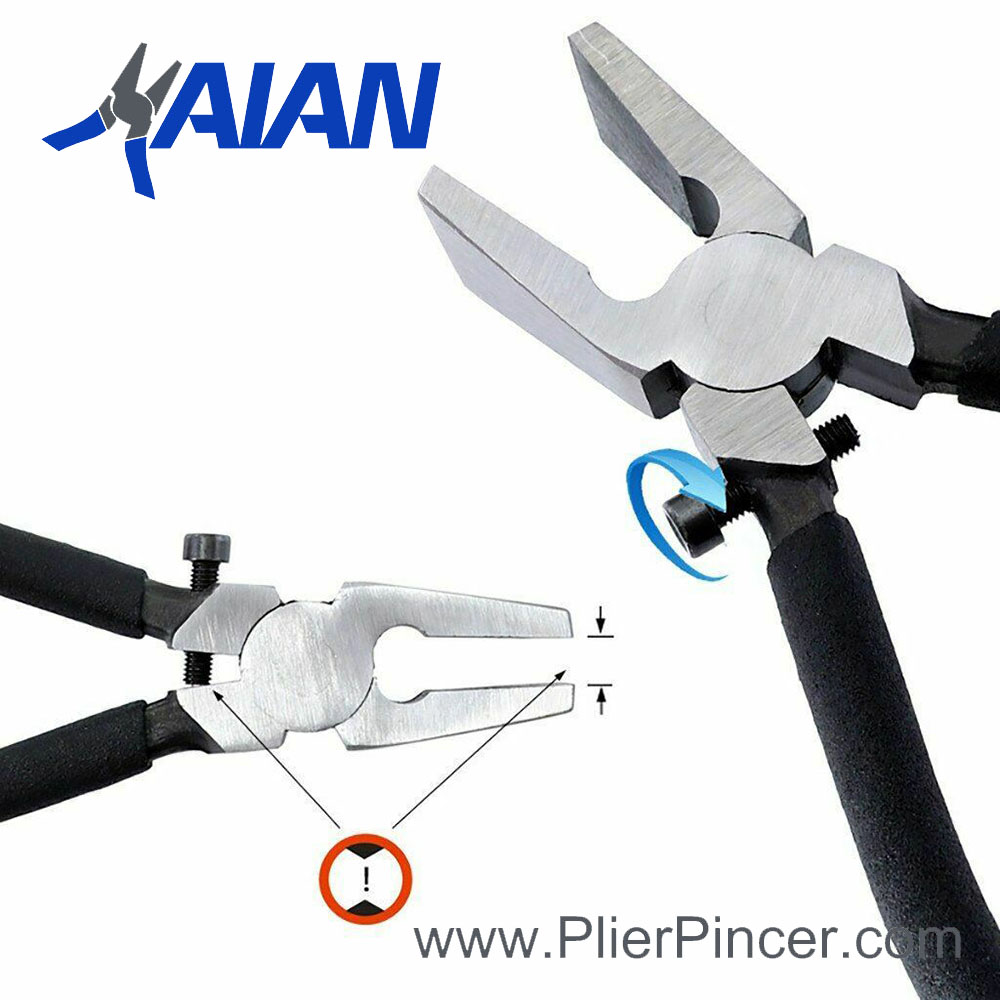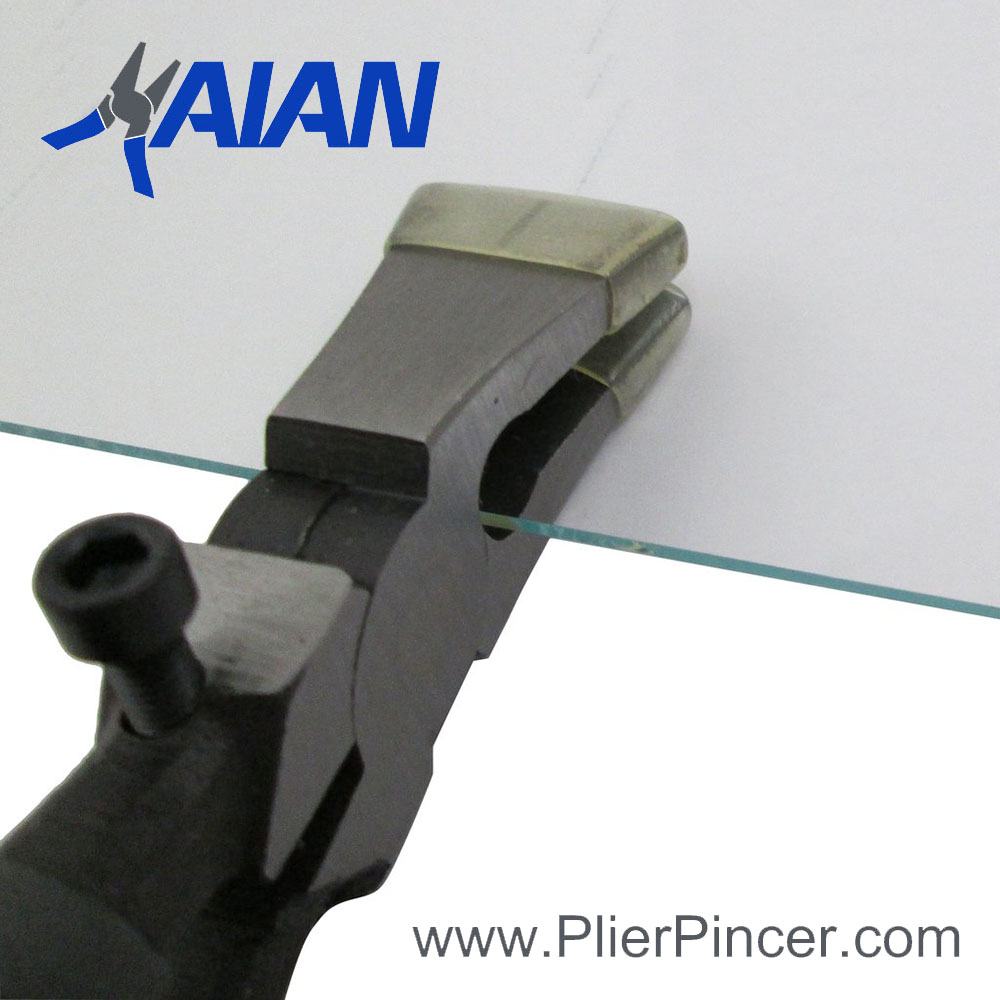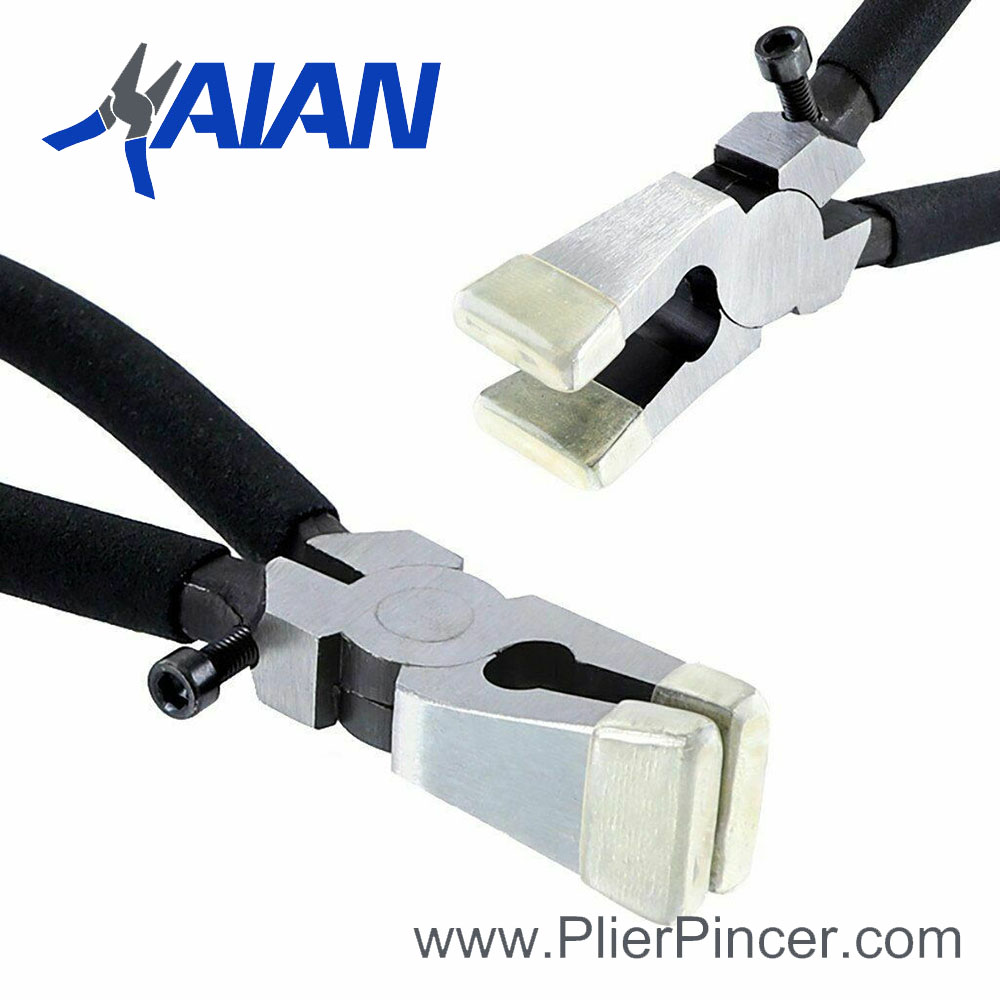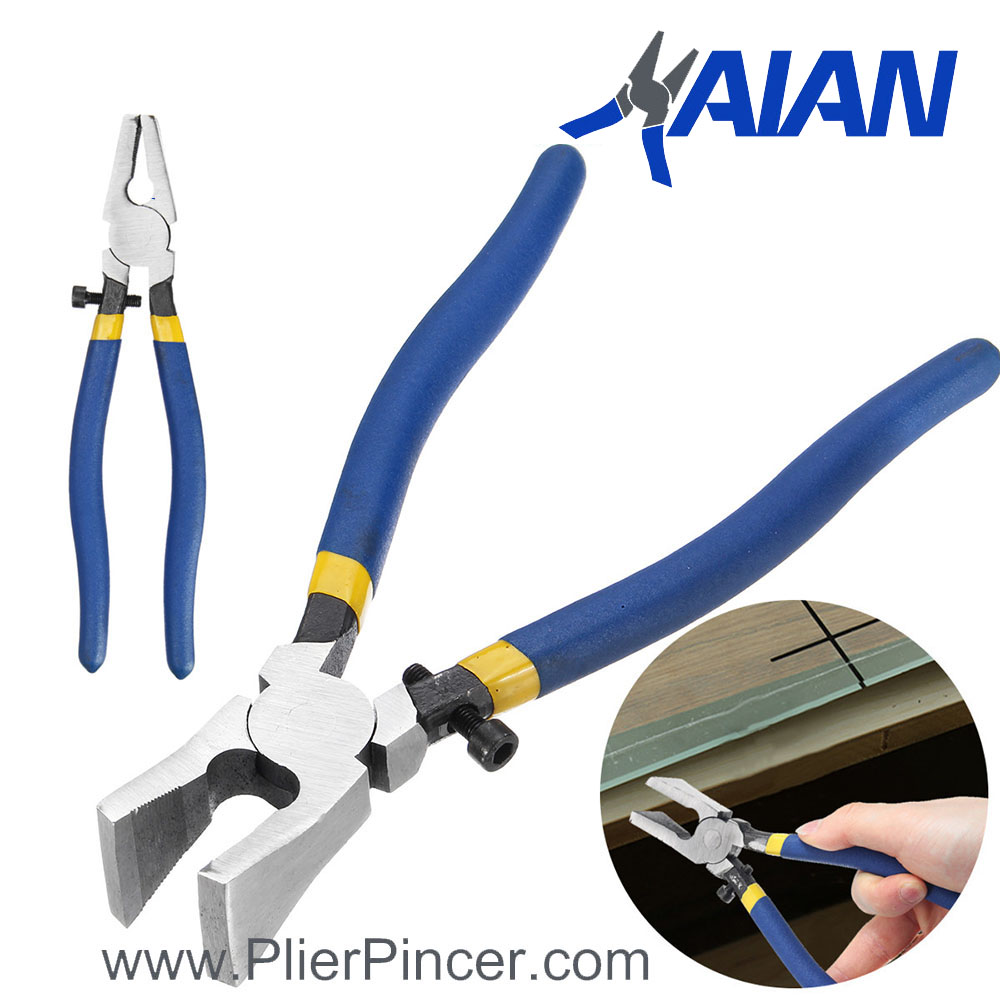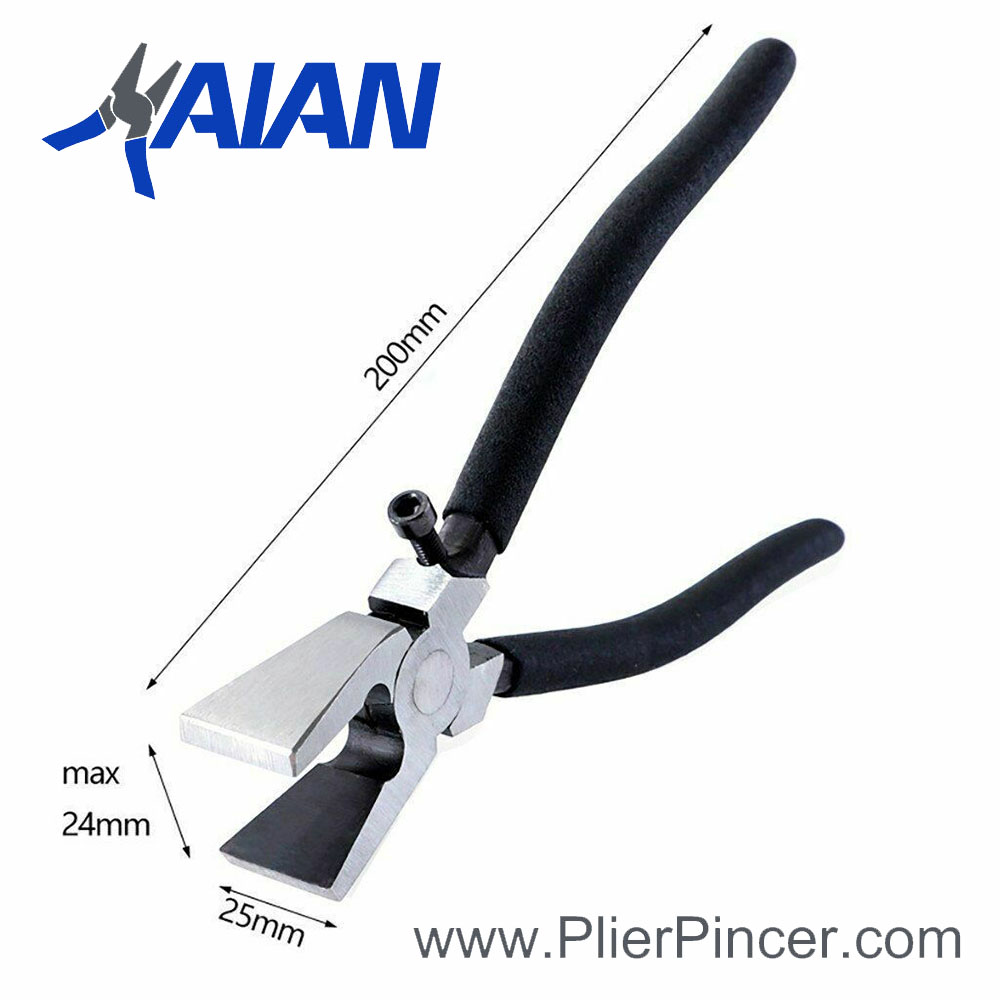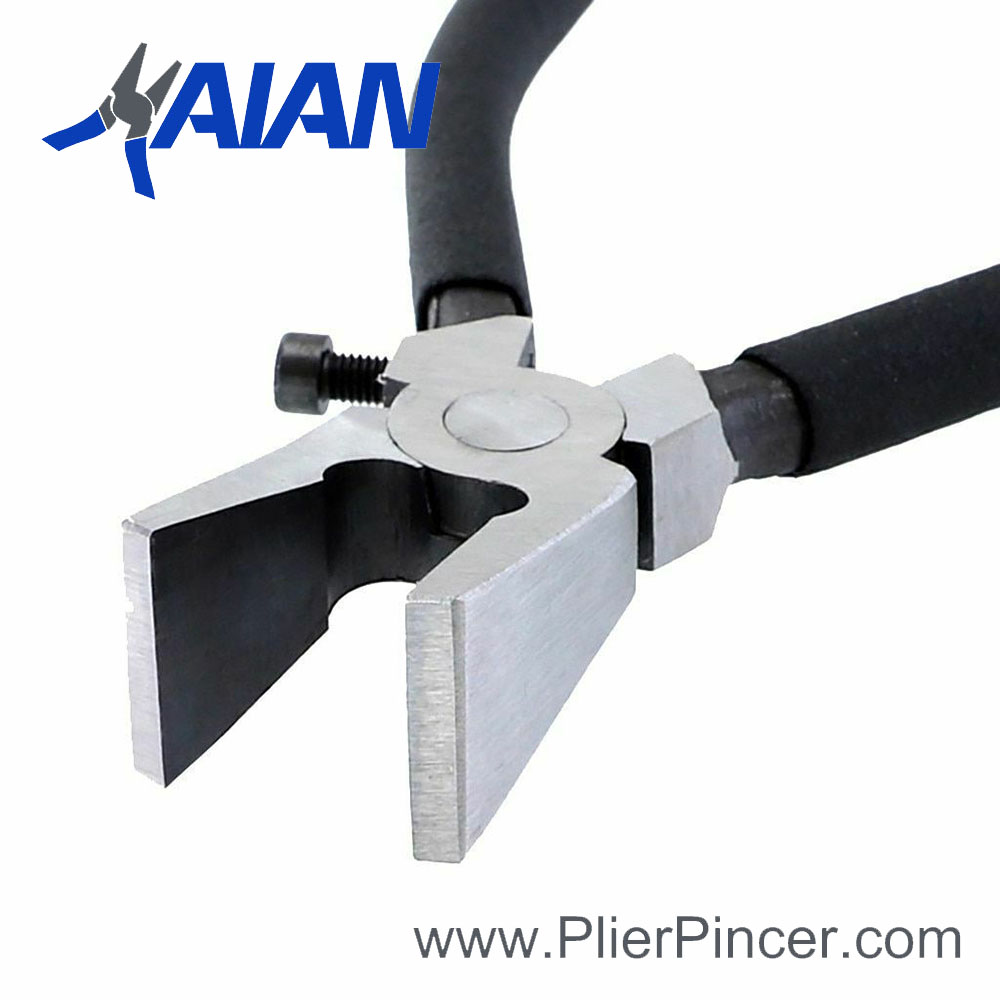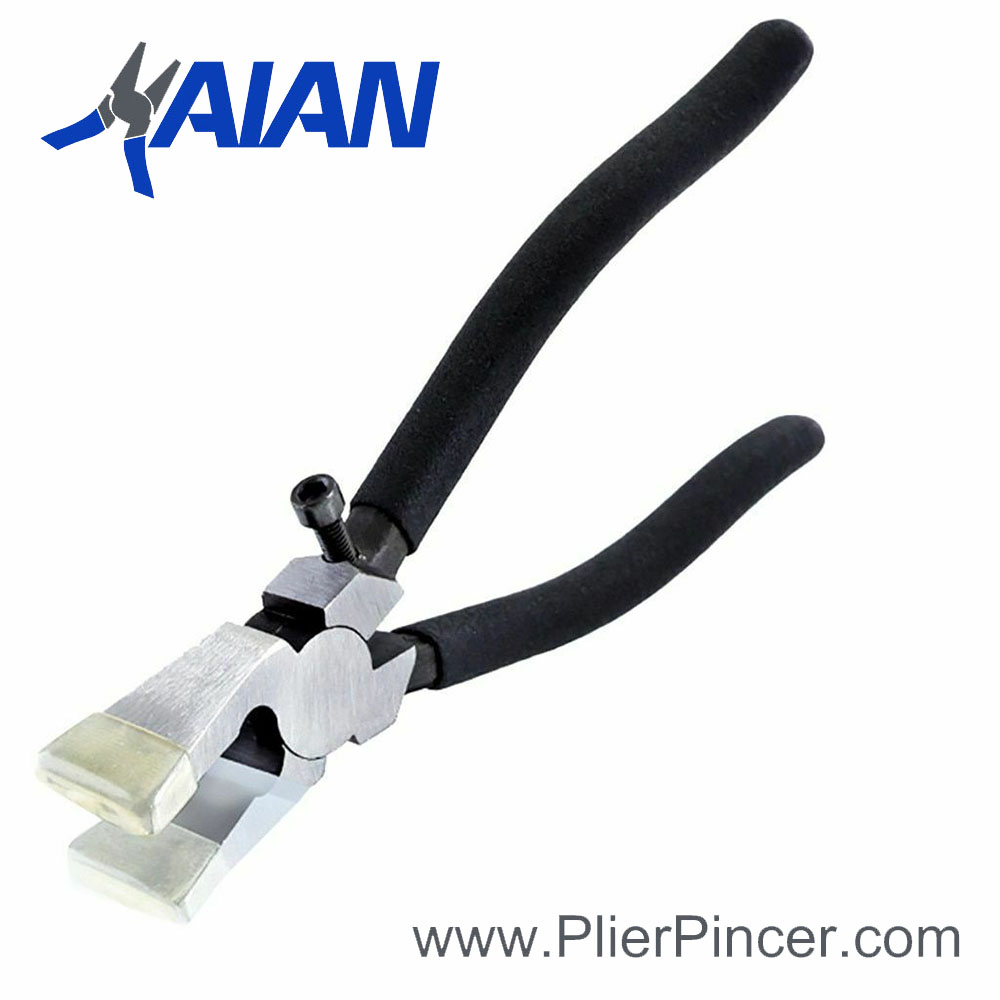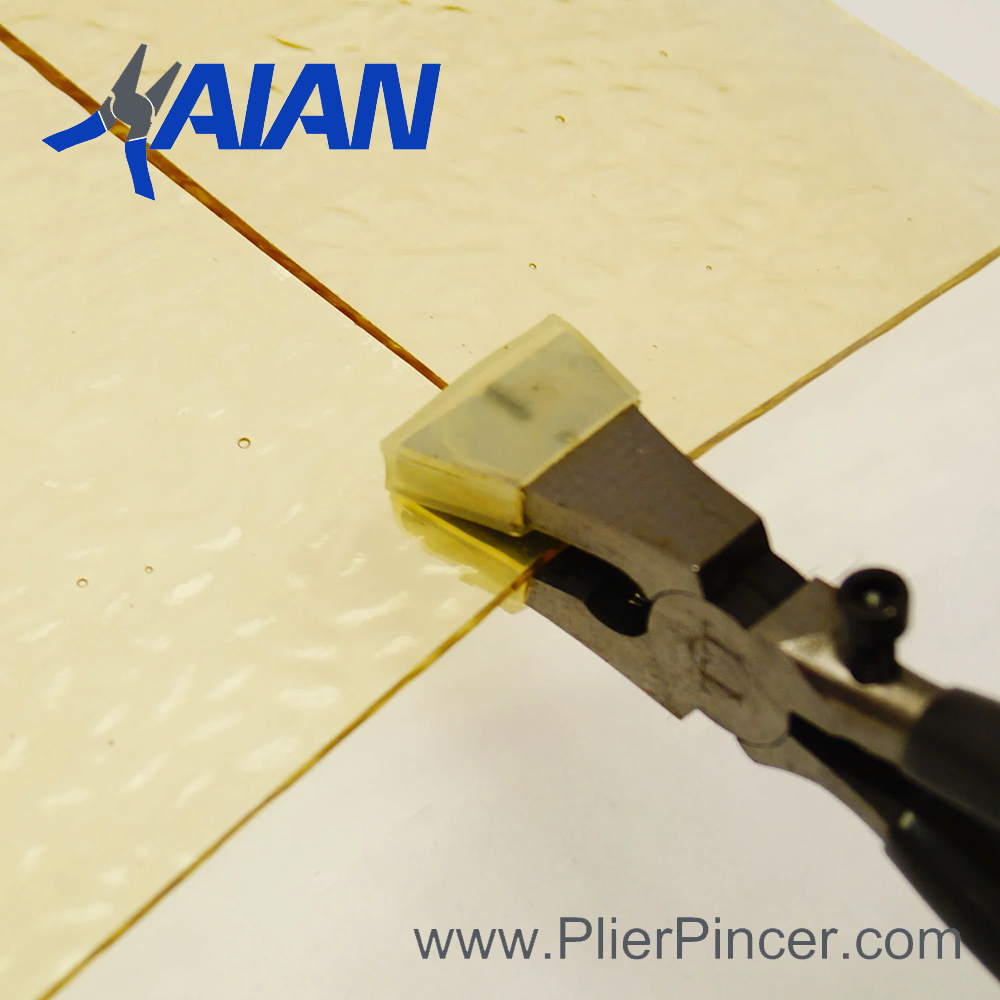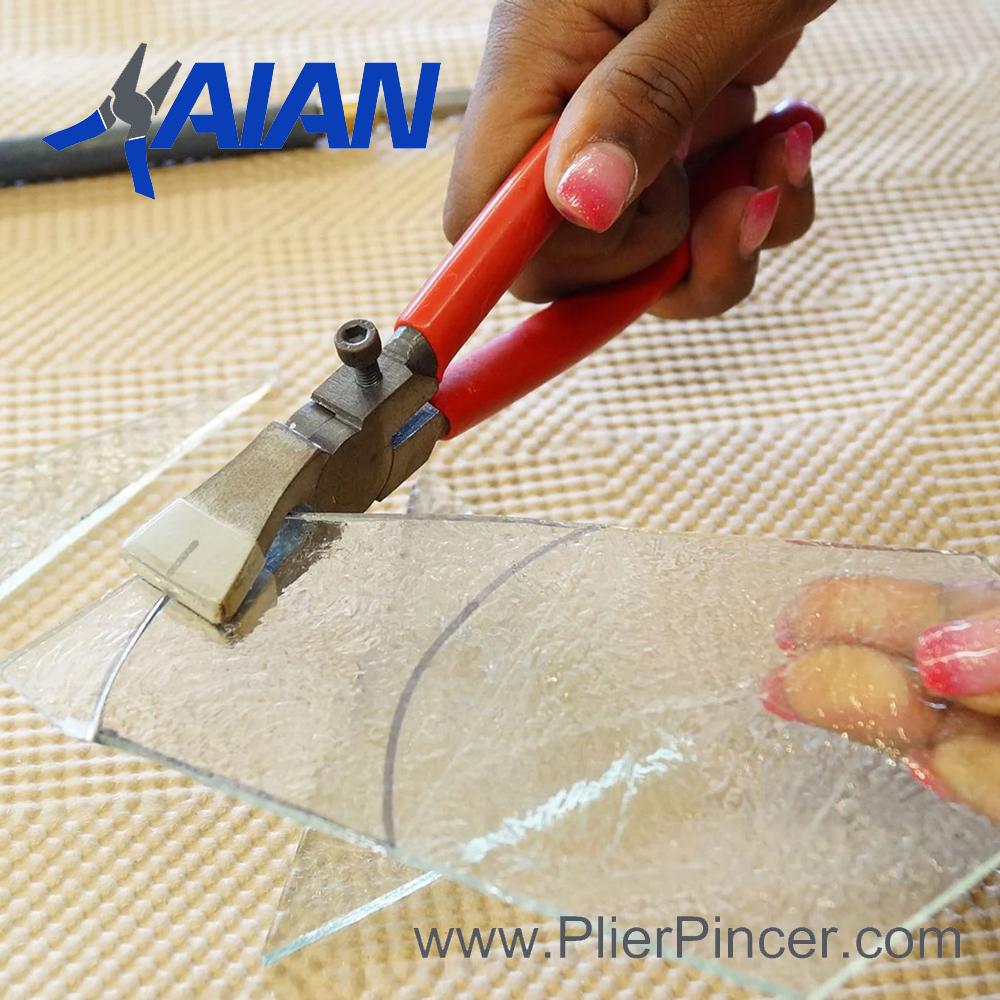 Glass Breaking Pliers
200mm long, jaw with approx. 25mm
Flat Nozzle Glass Breaking Pliers Stained Mosaics Adjustable Screw Hand Tools
Selling point:
1. The rubber cover is used, the cover protects the glass from being scratched or crushed, and the rubber cover can be removed to cut the glass.
2. With adjustment screw, control the amount of pressure applied to prevent excessive force from smashing the glass.
3. The jaws are heat treated for added durability.
Usage:
It is used for glass and ceramic cutting after opening, preventing the hand from directly scratching and scratching, making the opening easier.
The ergonomically designed plastic handle is aesthetically pleasing and comfortable to hold.
Specifications:
Size: 25 x 20 x 4 cm
Material: Carbon Steel
Color: Black + Silver
Heavy Duty Professional Glass Running Pliers – For Stained Glass Work
Fantastic aid for glass work
Features:
Professional Design
Heavy duty
Suit D.I.Y. or professional tradesperson
Perfect for long or short runs
Saves you time
Increase your skill levels
This type Glass Running Pliers make glass work fun. Designed for quality with curved jaws will help give you a great run. Simply position the pliers over the score at the edge of the glass, and gently squeeze for a clean break. Adjustable set screw also allows you to control the pressure applied to the glass.
Product Features
Quality Glass Running Pliers with Curved Jaws, Separate Glass with Ease
Adjustable Set Screw Controls the Amount of Pressure Applied
Comfortable Premium Grips
Rubber Tips to Help Secure Glass
Glass Tool: Glass Pro Running Pliers (Runner Pliers) are "the" number 1 most used glass tool. Replaceable Tip covers make this tool last forever! Line up the center groove over the end of your score line and gently squeeze to neatly break your glass straight cuts. Works well on gentle curves too!
Overall Size: 8 inches long (203mm) with 1 inch jaw (24.5mm)
– Running pliers are used to aid in breaking glass along a score line.
– High visibility plastic coated handle add comfort.
– The adjustable limit screw prevents crushing your glass.
– Plastic tip covers are replaceable.
The glass breaking pliers are equipped with high-quality black plastic-coated handles and a ground head. The tool is designed for a variety of applications and is capable of breaking glass up to 10mm thick. The glass is broken by bending the pane in a controlled manner after scoring – only when using a suitable tool, such as these pliers, is it guaranteed that the glass breaks precisely where desired.