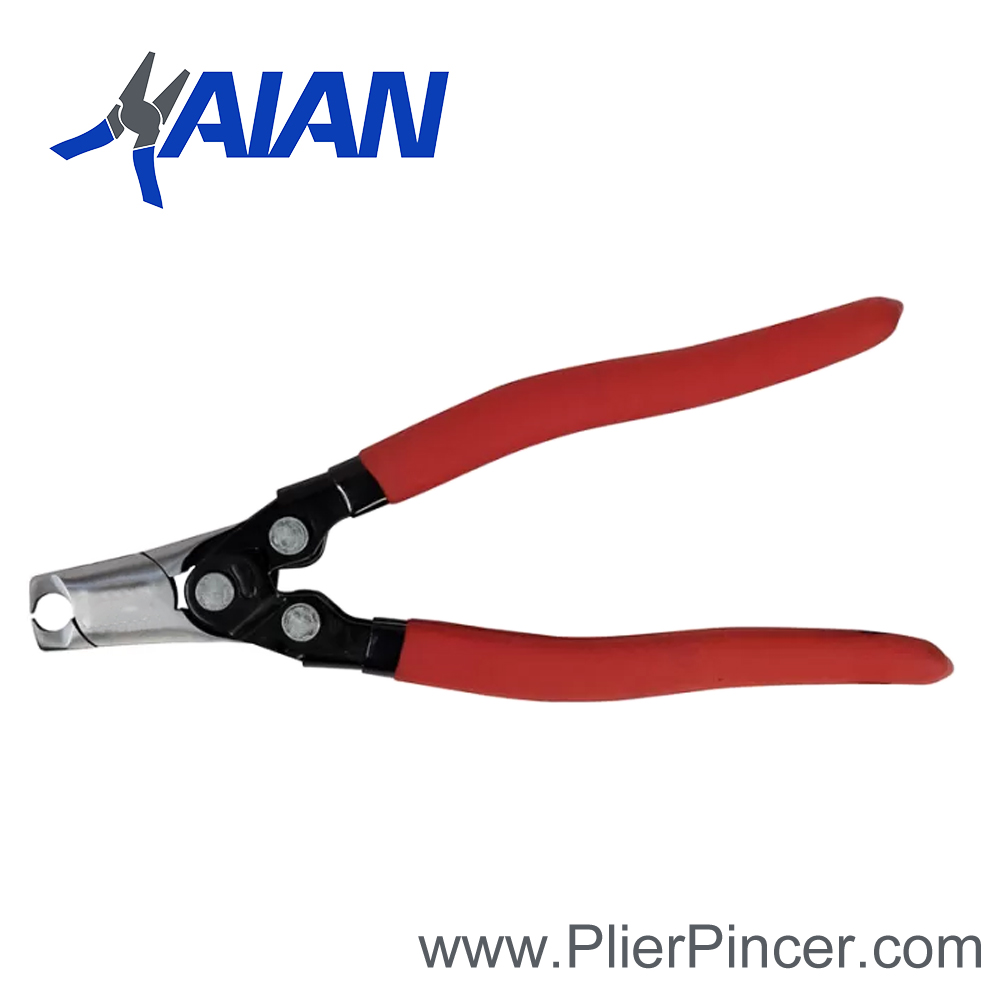 Guitar Cutter Fret Puller
Item No.: HA230111
Material: Chrome-Vanadium Steel
Surface Treatment: Precision Polished
Handles: PVC Dipped Handles
Overall Length: 7-1//4″ | 190mm
Jaw Width: 11/16″ | 17mm
Features:
Flush cut
Spring loaded jaws
Compound leverage design increases cutting and gripping pressure by 50%
Chrome vanadium steel for increased durability
Heat-treated joint rivet for smooth and consistent operation
Induction-hardened edges for a long cutting life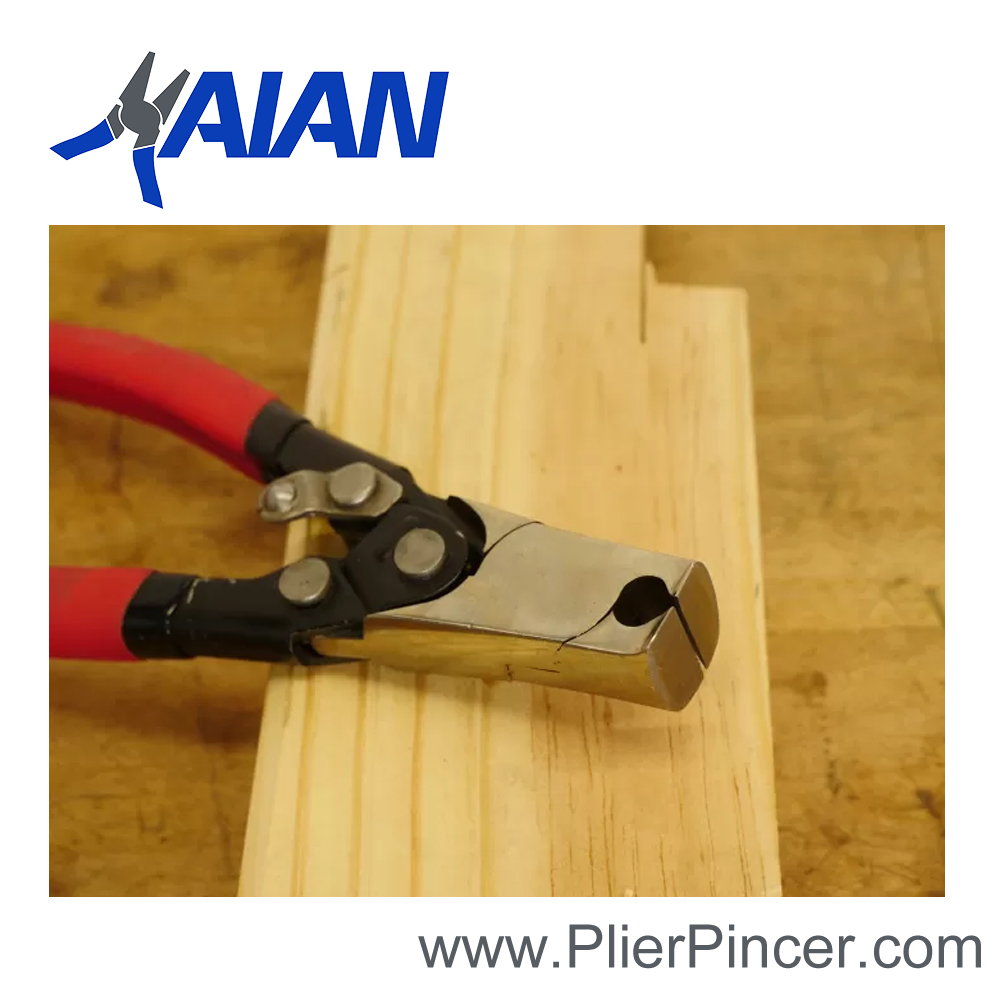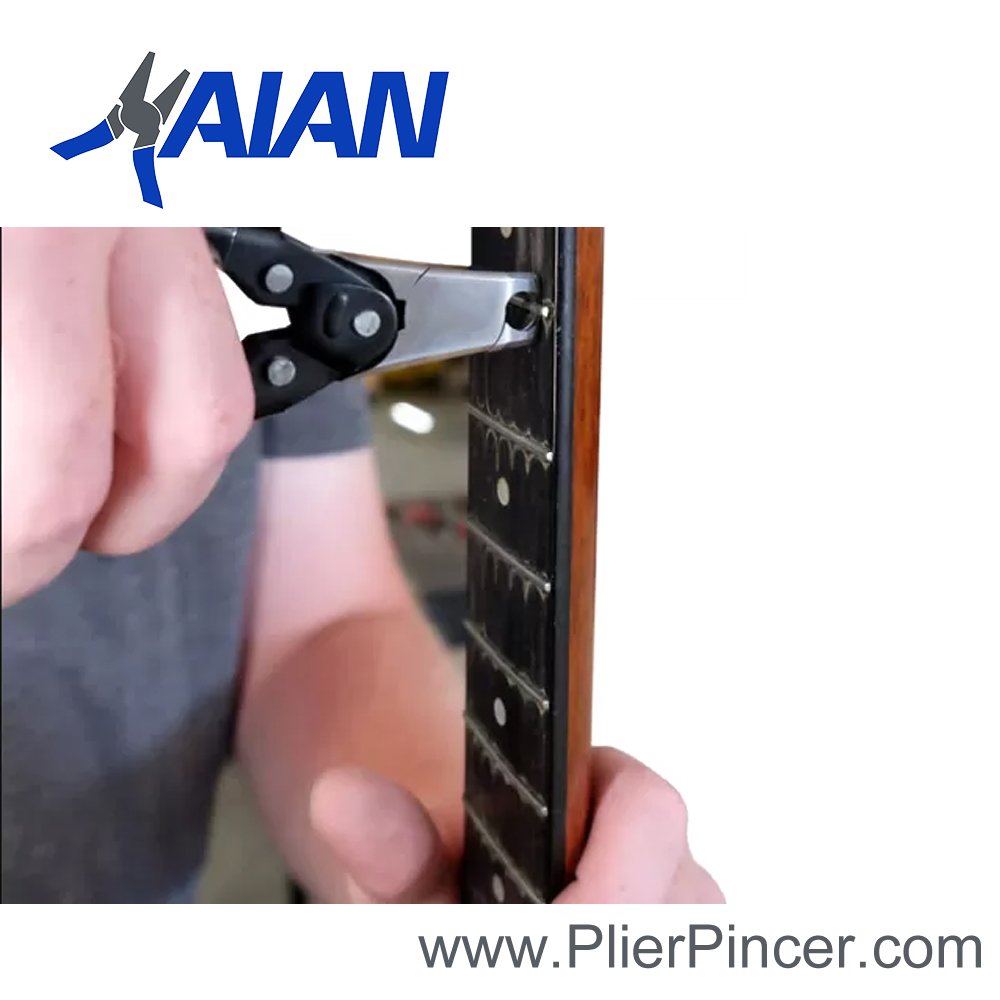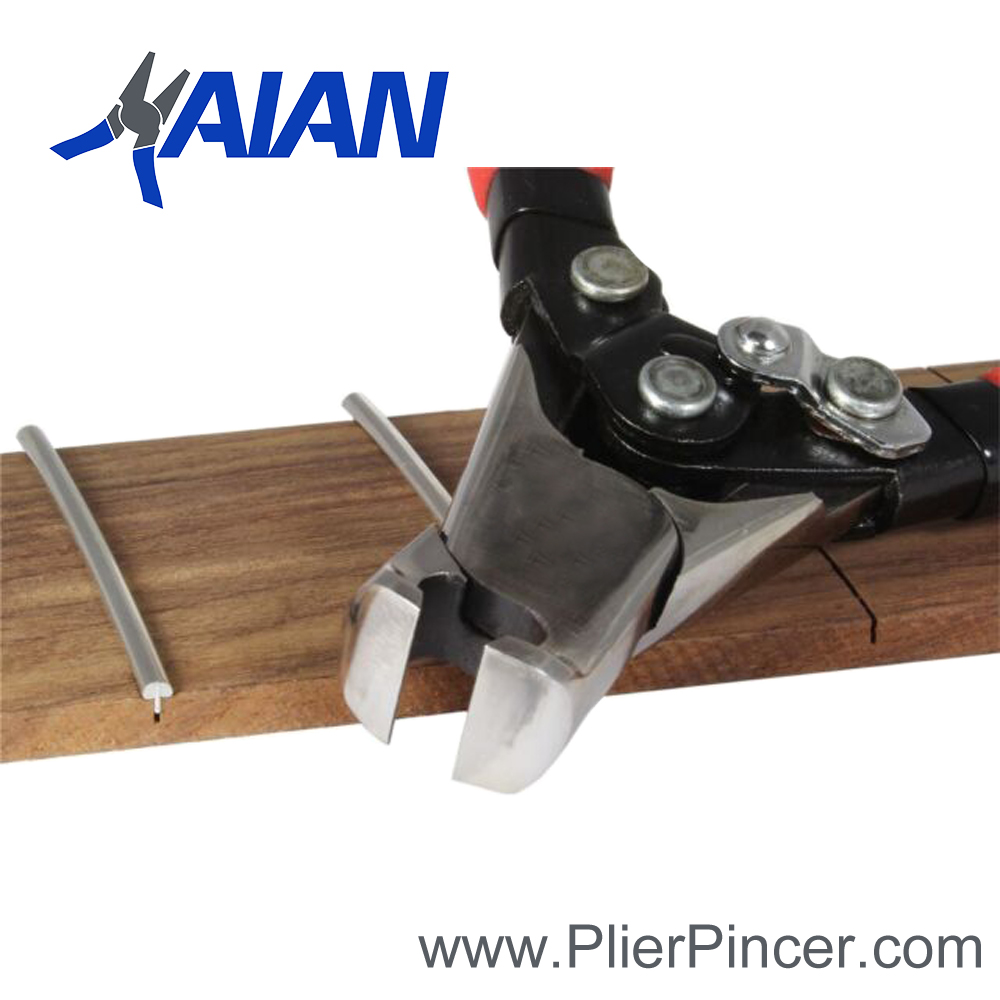 The Innovative Fret Pullers and Nippers are designed by a luthier for a superior instrument making experience.
Get right under the fret bead and work with precision and control!
The Innovative Fret Pullers feature a skinny, spring-loaded jaw and really narrow tooth for pulling frets without marking or scratching the fingerboard. The pullers let you tightly bite and pull frets without pulling or chipping the wood. The comfortable handles let you work securely without muscle ache.
The Fret Nippers let you cut nickel, copper and brass wires with ease and precision.
The innovative Flush Cut Trimmer series will help stop the struggle, saving you time and money. They are the first tool you will pull out of your bag every time! Flush Cut Trimmers work great with wood and PVC edgebanding with standard thicknesses of .018″-.025″.
The Fret Nippers are a special all-new nipper, designed by a luthier. With
a hardened blade and compounding mechanical leverage you'll get a
beautiful flush trim on your frets every time.