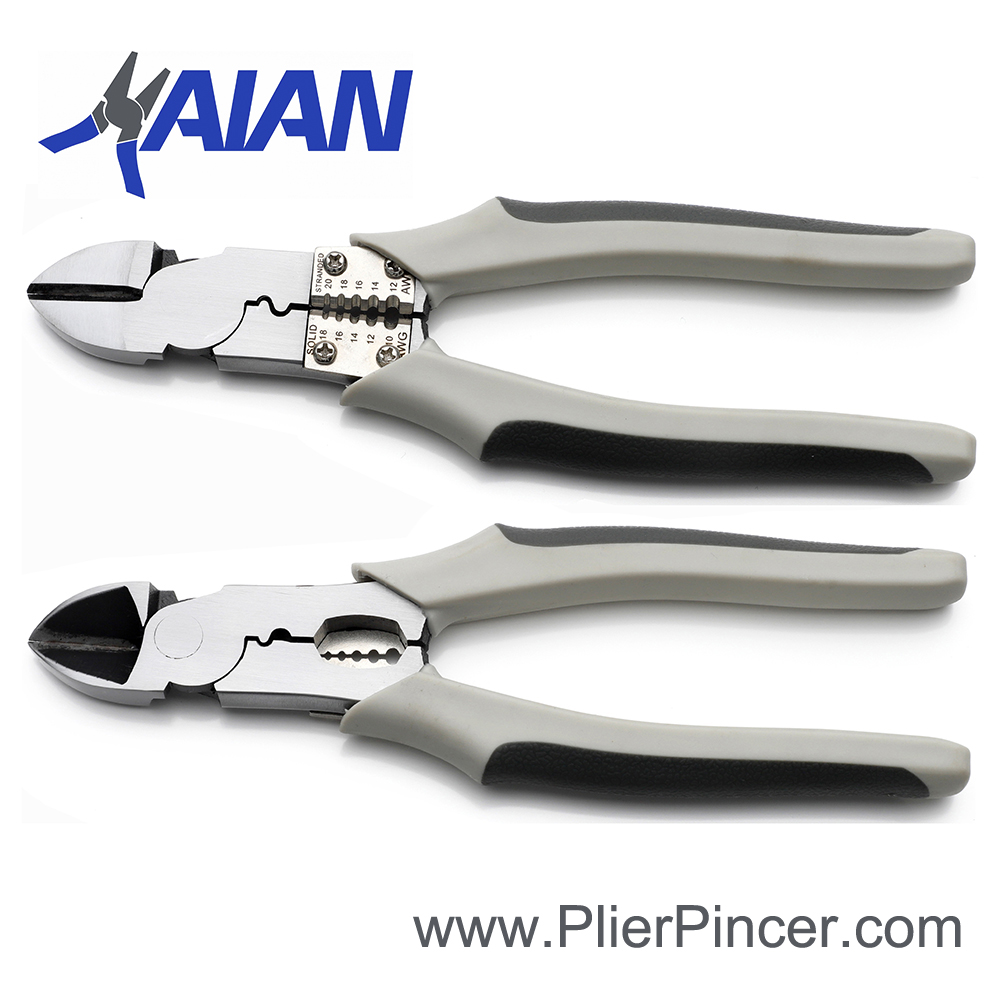 HIGH LEVERAGE: Precision forging technology with exclusive pattern, 34-percent more cutting power.
STURDY STRUCTURE: This heavy duty lineman's pliers is made of chrome nickel steel, and the cutting blades are improved strength and durability after high frequency heat treatment.
ERGONOMIC HANDLE: This pliers is designed with TPR-PP material grip, which can provide extra comfortable hand feeling, reduce hand fatigue, and avoid slipping.
MULTI-FUNCTIONAL TOOL: This multi-use pliers also can be used as wire stripper, wire crimper and wire cutter. The wire crimper can be loosened with a screwdriver, and you can adjust it with your finger if out of alignment.
WIDE APPLICATIONS: This wire cutters tool is an ideal home improvement tool, specially can be used for cutting metal wire, electronic feet, and trimming plastic products.
SPACE SAVING:Combine cutter, crimper, stripper with stranding, saves time and space.
STRIPPER: The wire stripping part can easily strip solid 10 -18 AWG wires and 12- 20 stranded wires.
CUTTER: Induction hardened high quality blade performs efficient cutting for hard wire.
CRIMPER: Precision crimps non-insulated connectors, lugs or wire terminals connectors.
HAMMER: Heavy and strong body can be used as a hammer if needed.
Must Have Handy TOOLS in Your Tool Box.