Our factory located in the city of Zhangjiagang. Let's to learn some information about Zhangjiagang.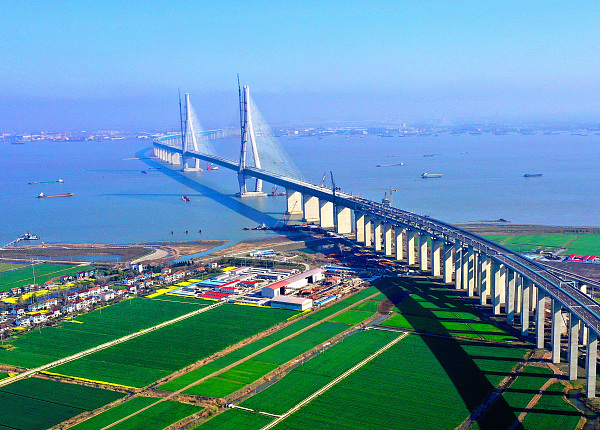 Zhangjiagang was a small rural town until the economic reforms of the mid 1980's brought industry and business to the area. Since, it has developed into prosperous city famous for its large parks, clean and well maintained streets and friendly inhabitants. The city has a population of over one million. The city centre is very modern with shops selling import goods, and western restaurant chains. The countryside is less developed, and offers a break from the fast pace of downtown.
Hot to get in Zhangjiagang?
By Bus
Regular buses to Zhangjiagang run from most nearby cities, such as Shanghai, Wuxi, and Suzhou. Fares are ¥30-60.
By Train
Zhangjiagang now has a train station as part of the finished Nantong–Shanghai railway. Several stops are available before Shanghai and from Nantong to Nanjing.
By Plane
Zhangjiagang has no airport. The normal means of arriving by air is to fly into Shanghai Pudong Airport, and then take a bus or taxi to Zhangjiagang.
By Boat
Though it is an industrial river town, the Zhangjiagang town center is approximately 25 minutes from the river.
Zhangjiagang is a city in Jiangsu province, with a population of around 1,200,000. The communities that surround the city are mostly rural, and their economies traditionally depended on agricultural and water industries. Zhangjiagang is also known for being a very clean, quiet and orderly city.
Most of Zhangjiagang is accessible on foot, however, taxis are cheap. It is, although, difficult to get taxis during the period of 4:45 PM to 5:15 PM due to drivers having a shift change. There is also a city bus service, with ¥1 fare within the city centre. It is advisable to get the bus for short distances and if the routes are known.
WEATHER
The warmest months in Zhangjiagang are usually July and August with an average of 30°C, and the rainy season lasts from April until September, September normally being the wettest month. The coolest month is January with an average of 5°C and its driest month is December.