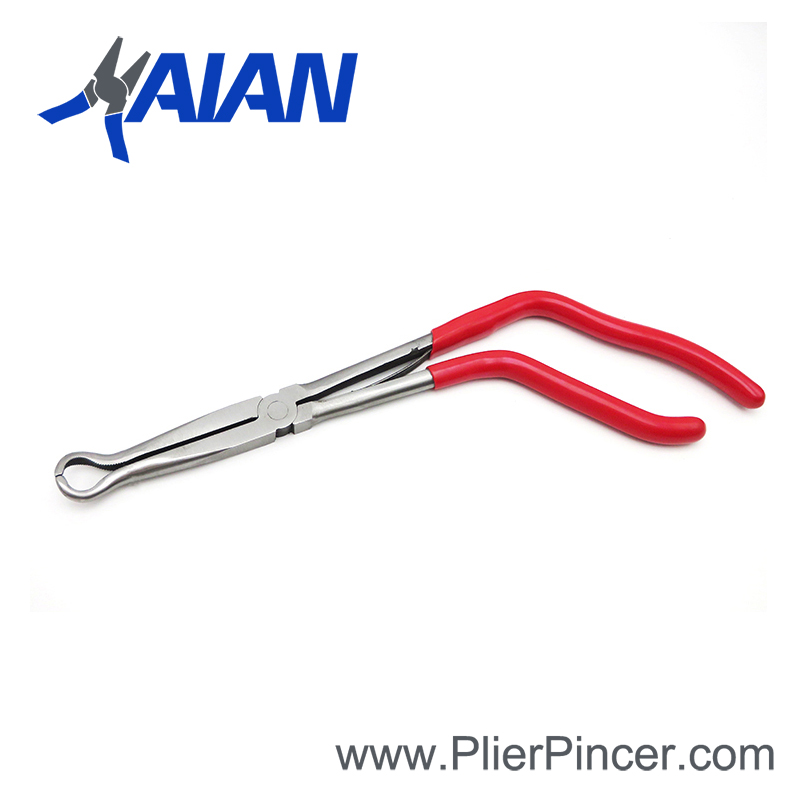 Pistol Hose Gripping Pliers | Offset Handle
Item No.: HA210932
Size: 11″
Mterial: Carbon Steel
Surface Treatment: Polished
Handles: PVC Coated Handles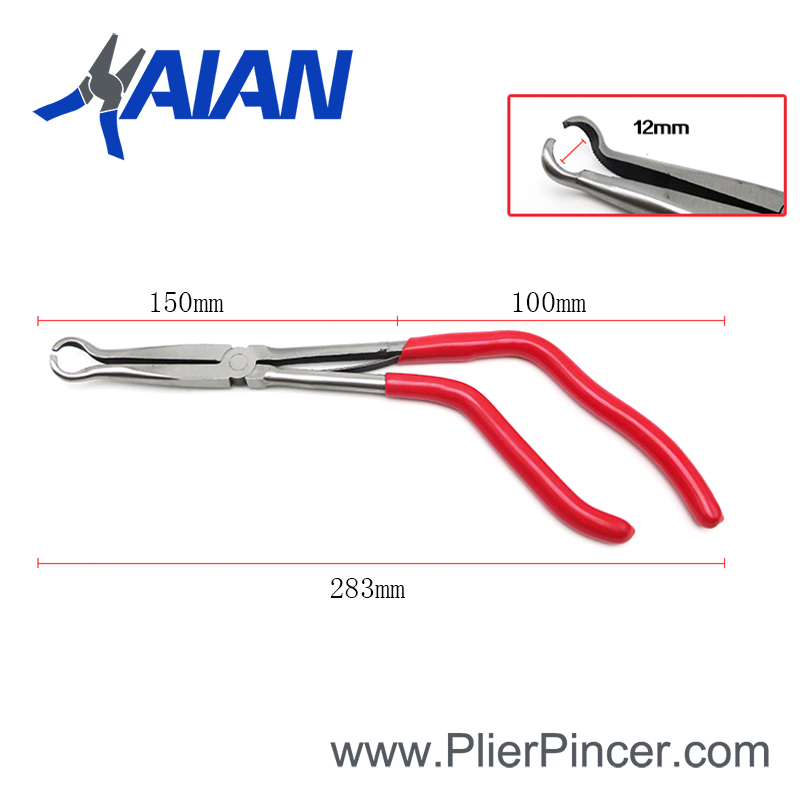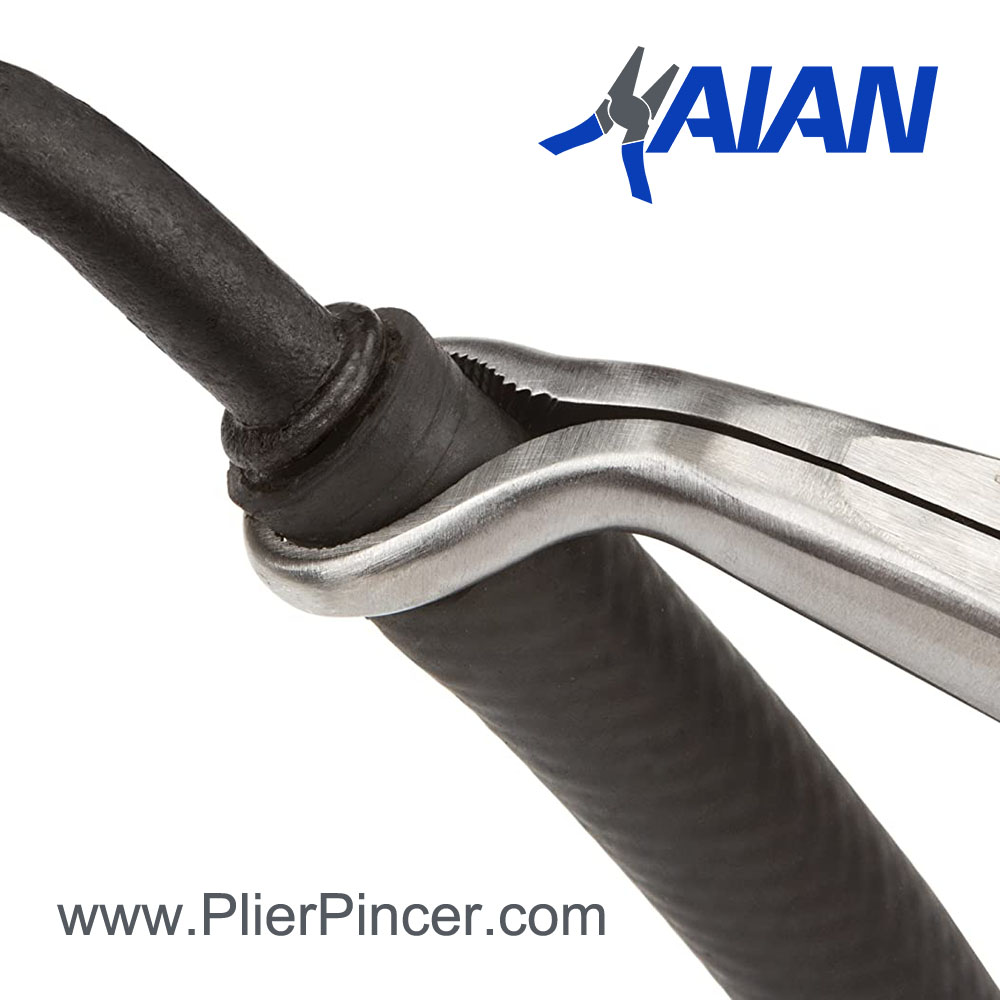 Pistol grip handles provide better control for accessing and gripping hard to reach items.
Remove and install heater hoses, vacuum lines and fuel lines.
Specially designed pliers allow you to grip hoses with enough leverage to twist them free
Won't damage hoses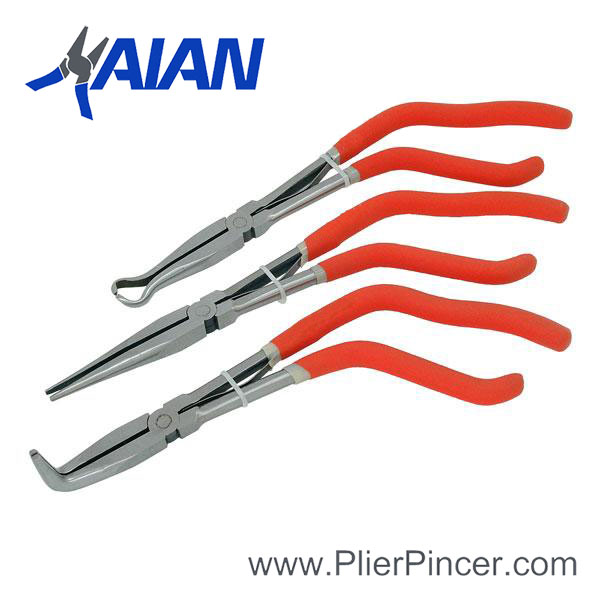 3pcs Pistol Grip Long Reach Pliers 11in.
Hose and Cable Pliers
Long Nose – Straight
Bent Nose – 90 degree
Double leaf spring
Ideal for removing and installing rubber hoses on fuel lines etc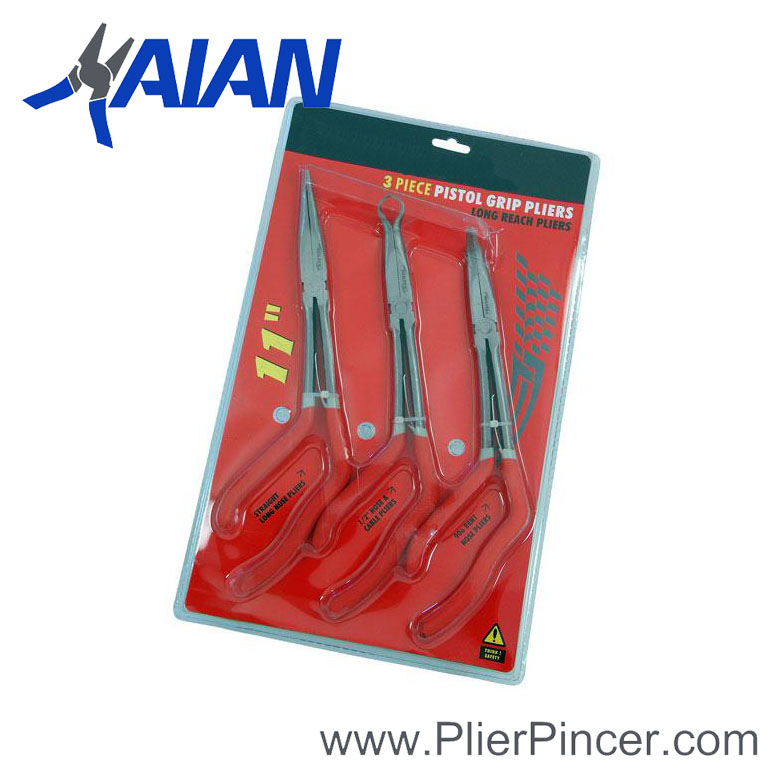 Pistol-Grip Design Provides a Powerful and Ergonomic Grip
Double-Dipped Cushion Grip Handles
Talking about pistol grips pliers. Here is a tool you where can understand how it got the name. Pistol grip pliers like the kind Neiko and other brands offer allow you to sneak the jaws into places where you might have trouble operating straight-handled pliers. The force you apply by squeezing the handles is transferred almost 90º to close the spring-loaded jaws.
These particular pliers are long-nose, but pistol grip pliers also come with bent, or hose and cable jaws.