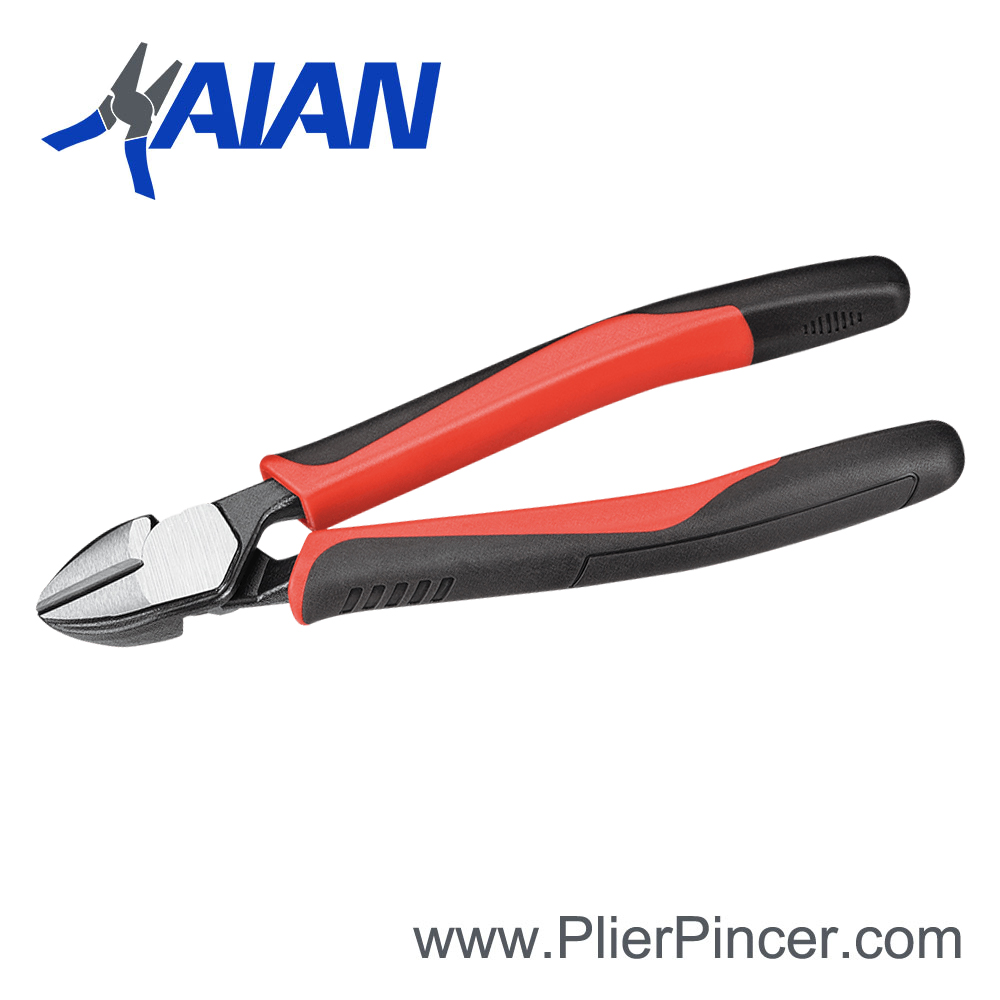 Taiwanese Style Diagonal Cutting Pliers
Item No.: HA230109
Material: Chrome-Vanadium Steel
Surface Treatment: Precision Polished
Handles:Bi-Colr handles
Overall Length:6″ (160mm)
Weight: 160g
Standard: DIN ISO 5749
Features:
High-leverage offers 34% less effort required than normal pliers.
Tool steel construction uses a unique high-frequency process for cutting edges over 58HRC.
Forged steel body for strength and durability
High performance side cutters for industrial applications.
Dural material grips for added comfort and durability
Narrow head designed for cutting in confined areas.