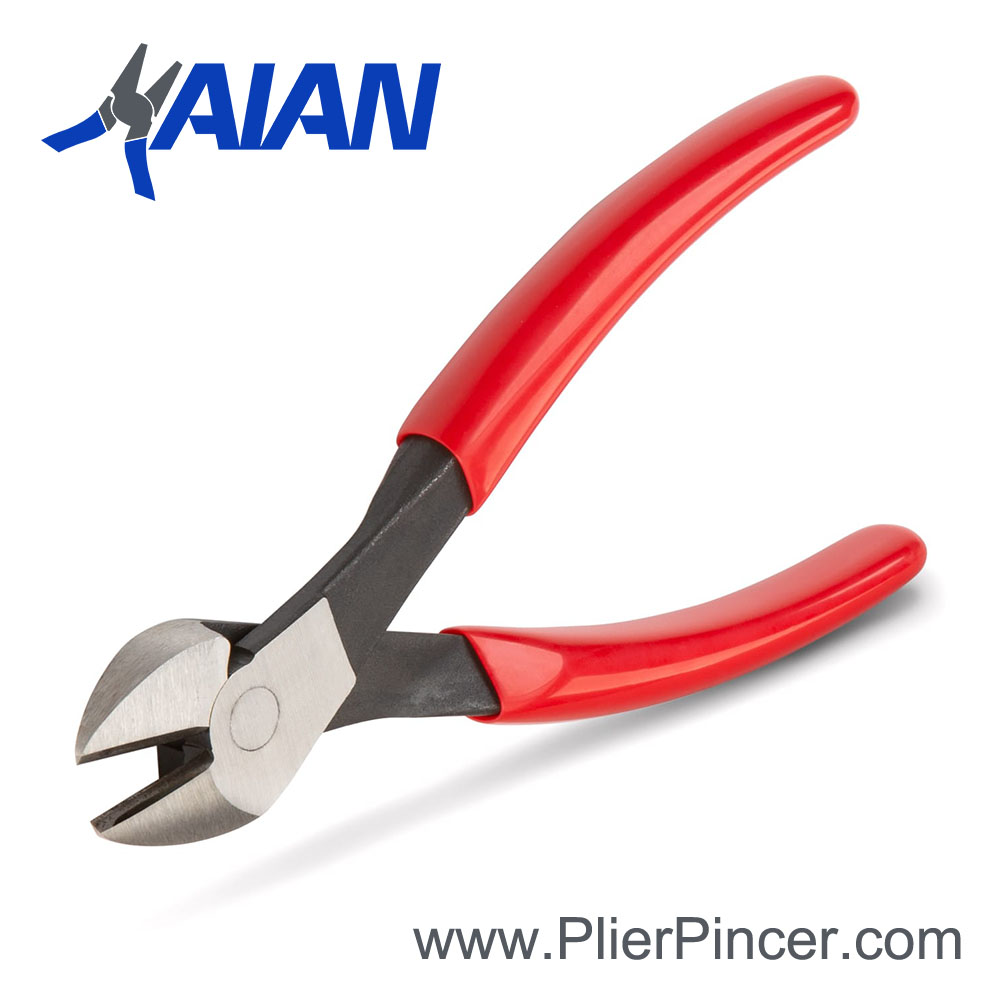 | High Leverage Diagonal Pliers
Artical No.: HA210813
Size:| 7″ | 8″ | 10″
Material: Carbon Steel | Chromium-vanadium Steel
Surface Finishing: Fine Polished, Blacked, Chrome Plated, Nickel Plated, Peal Nickel Plated, Blacked Nickel Plated, etc.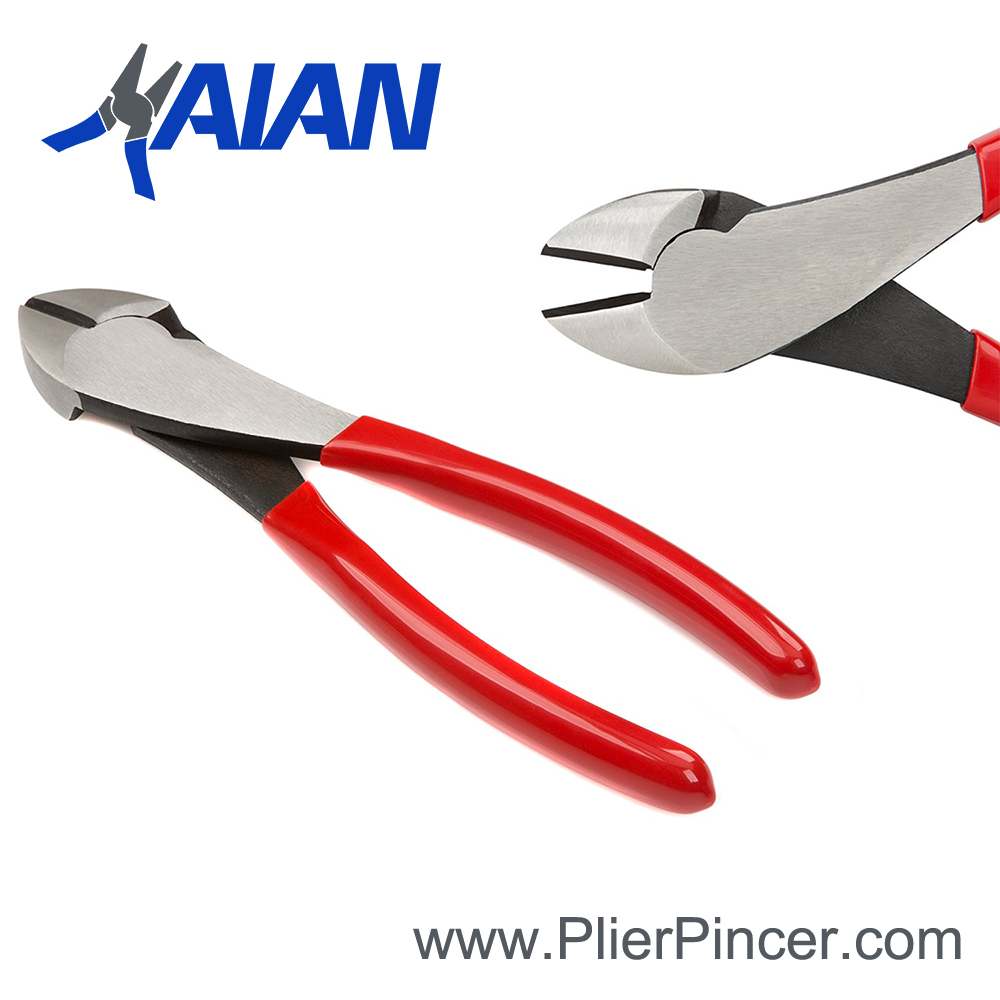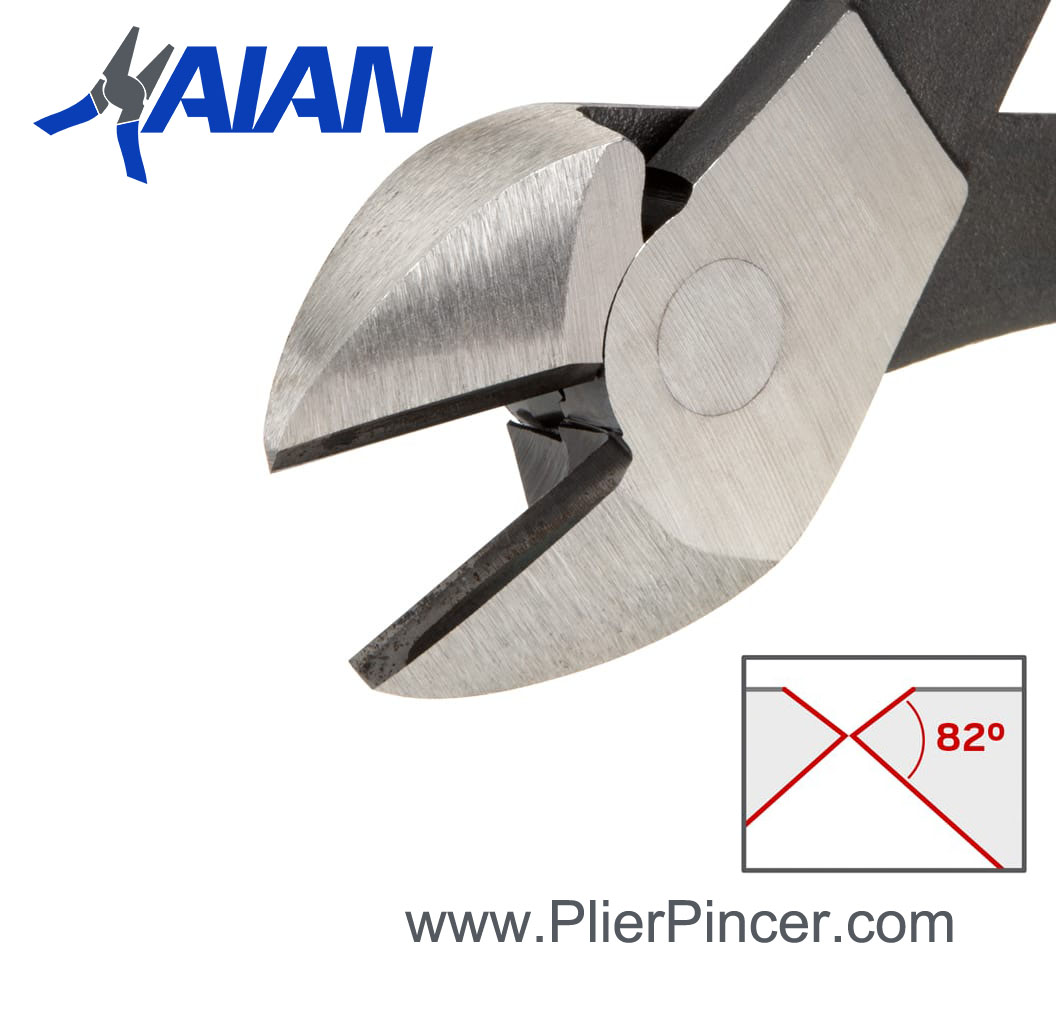 Blades are finely beveled and induction-hardened to HRC 60-63 to produce a refined semi-flush cut
The 82-degree angle allows for a strong yet sharp blade for a smooth clean cut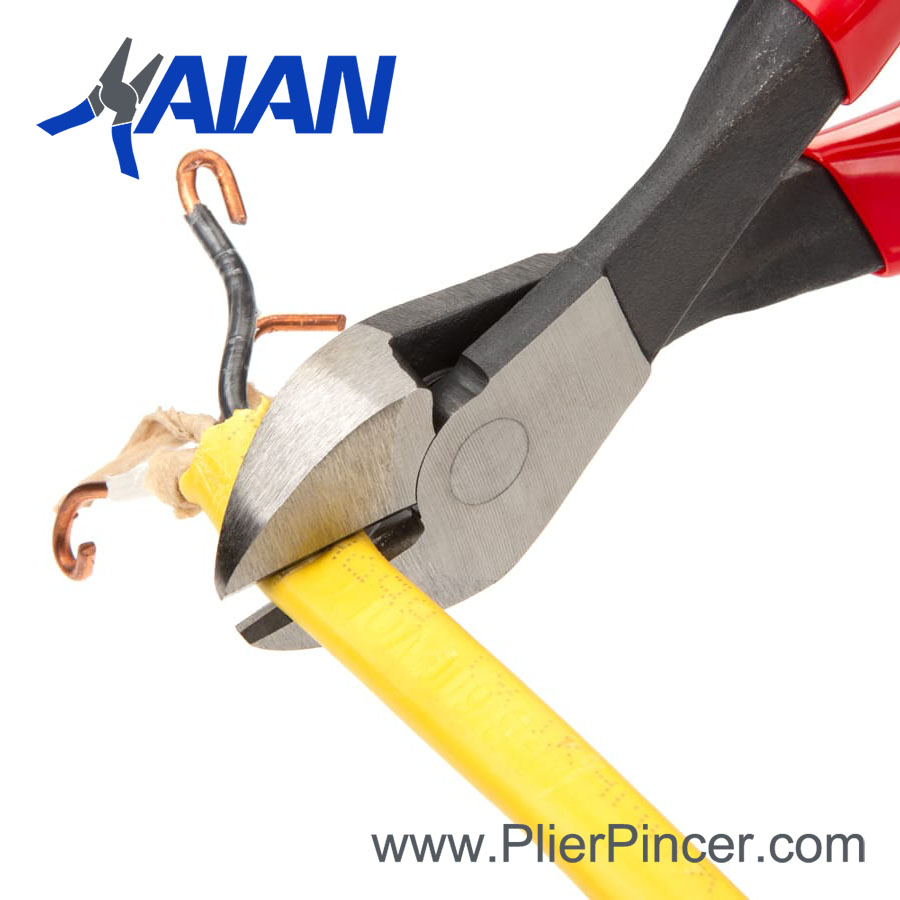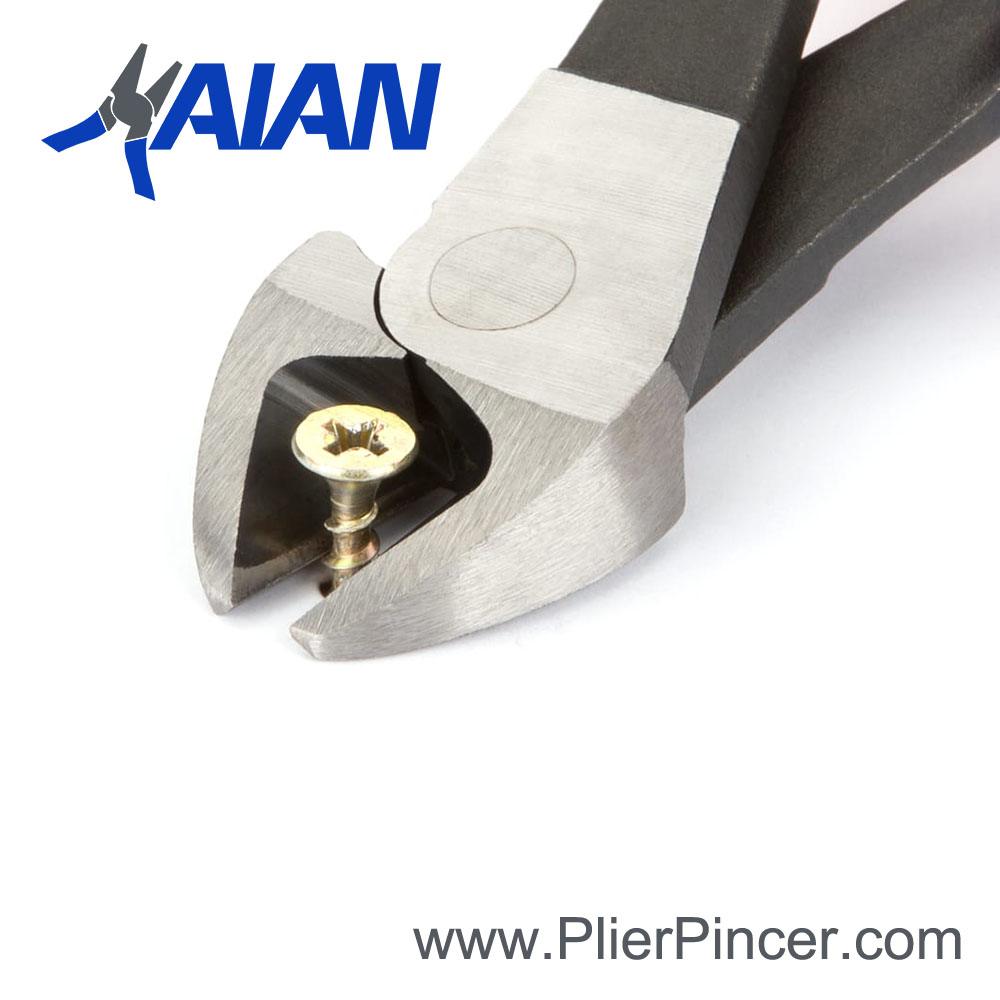 INDUCTION HARDENED
After the full pliers have been heat treated, a secondary induction-heating process hardens just the blades to 58-64 HRC, making them extremely durable and able to cut tougher materials.
KNIFE-TO-KNIFE
Comprised of two opposing blades that meet in the center, it is an extremely reliable cutting method, especially for harder wires. For a clean, low-effort cut, it requires a high level of manufacturing expertise to produce the near perfect alignment of the blades. When this cannot be consistently achieved, some manufacturers may turn to a less effective knife-and-anvil design (one knife blade, one blunted blade) that doesn't require such precise alignment.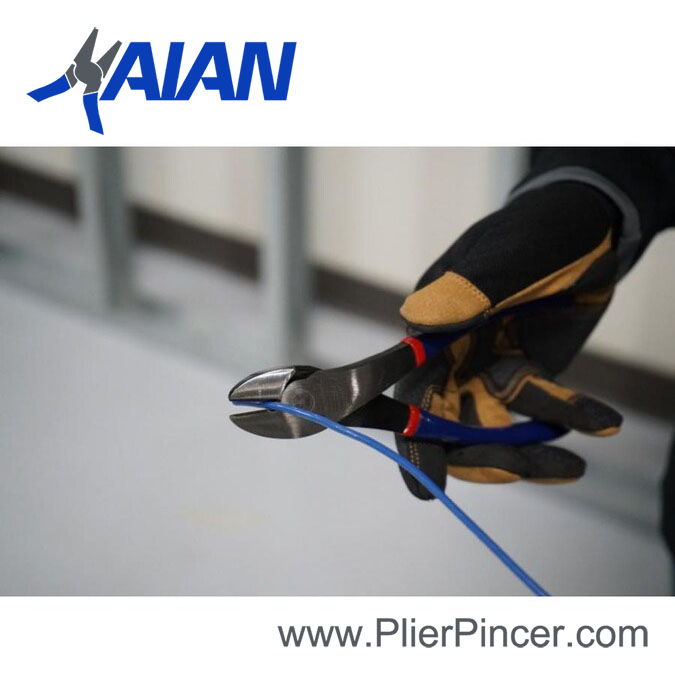 Clean Cut with Minimal Effort
Machining the blades to an optimized 82-degree angle allows them to be strong yet sharp, producing a satisfyingly smooth, clean cut that requires minimal effort.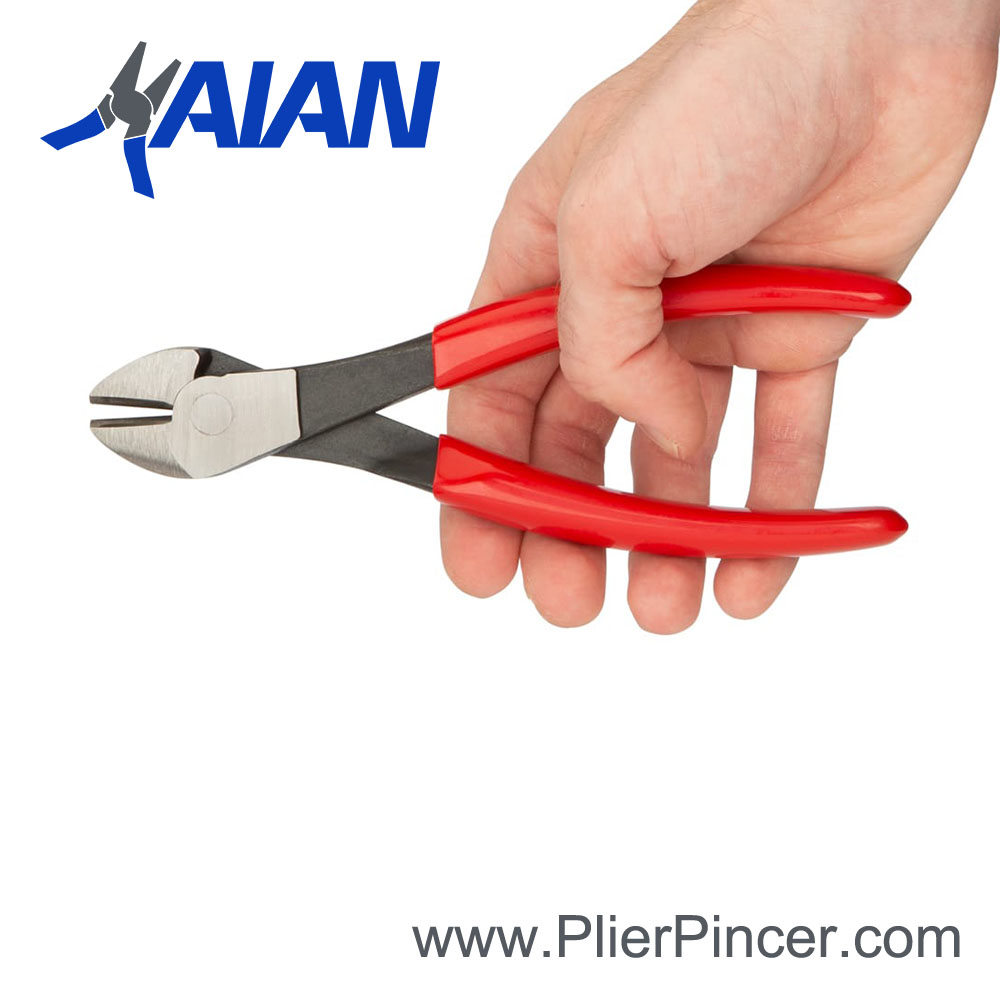 Wide, flat handles with slim, nonslip grips provide comfortable fingertip control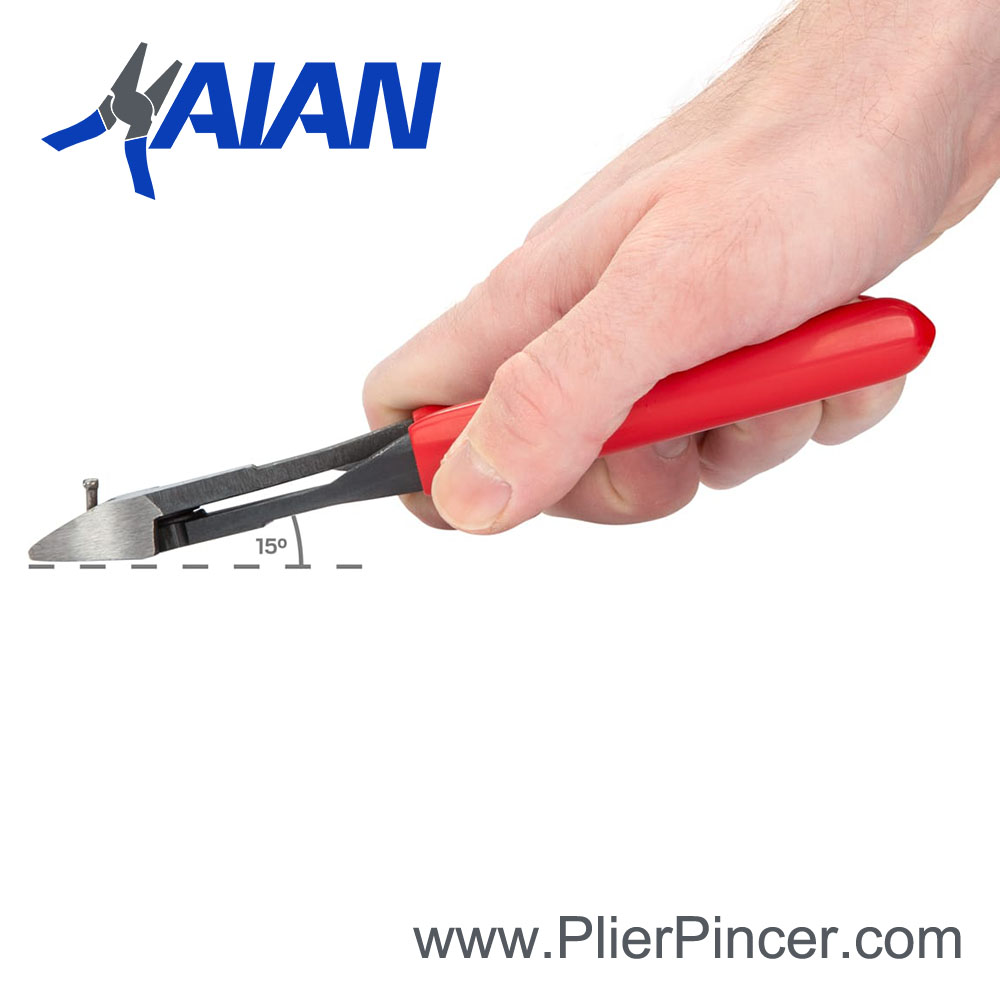 Ergonomic Hand Position and Clearance for Fingers
"Diagonal" describes the offset of the blades relative to the plane of the handles, providing a more comfortable hand and wrist position for most operations and clearance for fingers when working close to adjacent surfaces.
Stout and strong, these cutting pliers have the leverage to cut up to 4 AWG wire with ease, yet are compact enough to carry in your pocket.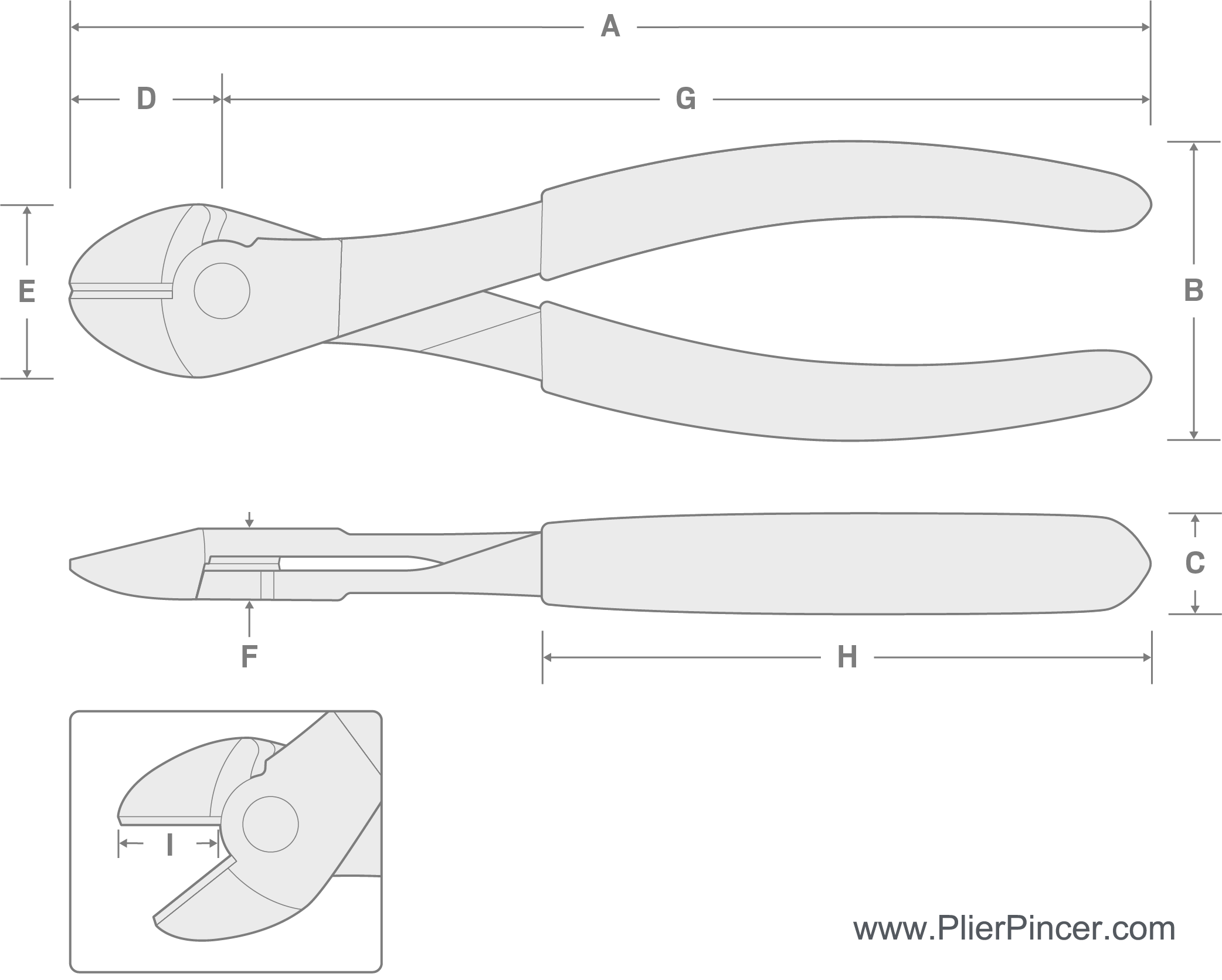 7 Inch Diagonal Cutting Pliers
| | |
| --- | --- |
| A. Length | 7.5 in. |
| B. Width | 2.1 in. |
| C. Height | 0.7 in. |
| D. Head Length | 1.2 in. |
| E. Head Width | 1.2 in. |
| F. Head Thickness | 0.5 in. |
| G. Handle Length | 6.3 in. |
| H. Grip Length | 4.2 in. |
| I. Blade Length | 0.8 in. |
| Weight | 0.65 lb. |
| Country of Origin | Taiwan |
Cutting Capacities

Induction-hardened cutting edges  which stay sharper longer, for cutting ACSR, nails, screws and even piano wire.
High-quality steel durable enough to cut even the thickest materials, specially coated for superior rust-resistance and longer tool life.
High Leverage design provides 2X more power and half the cutting effort.
Three-zone contoured comfort grips
Specially coated for superior rust-resistance
Material: premium plus carbon steel
drop forged, entirely hardened and tempered
cutting edges induction hardened
head polished
Surface Finish: chrome plated to standard ISO 1456:2009
Handles: Heavy duty double – component handles
Standard: Made according to standard ISO 5749